A guide to upcoming events, festivals, celebrations, tours and attractions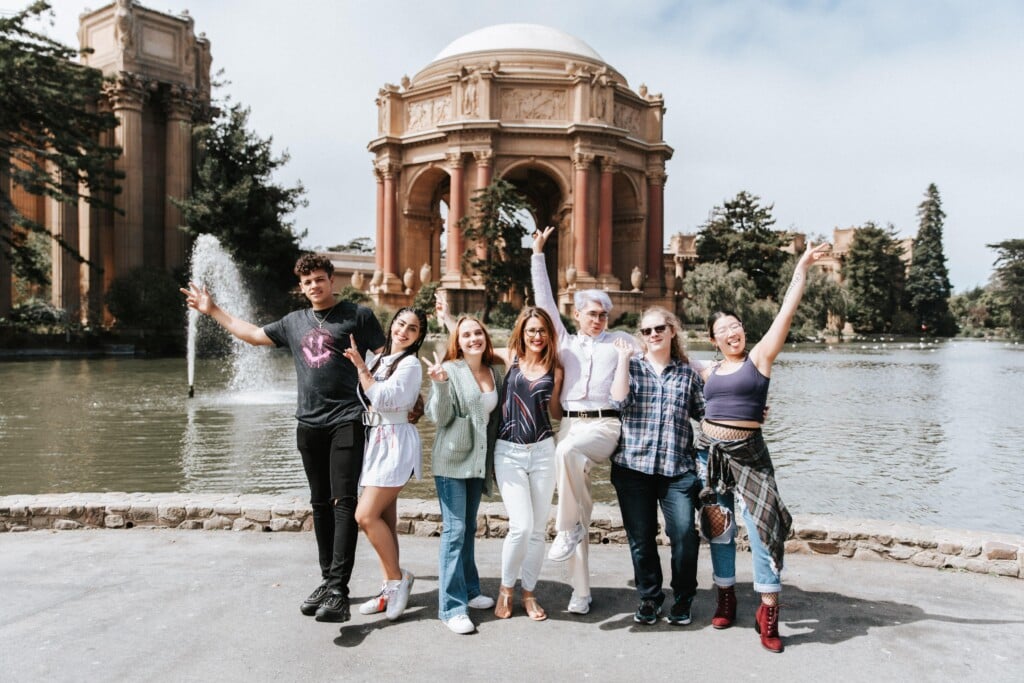 Have you canceled plans? Skipped the summer vacation? Given up dreaming about travel? 
For far too long, the "great pause" has kept us from looking much beyond our own backyards. We think it's time to be inspired again. No one knows when we will travel again. However, there is something you can do that is exciting and completely safe: make a plan to travel.
Why now?
Having run out of binge-worthy TV is just one reason. More importantly, the act of turning the page on "it is what it is" and looking forward to travel will lift your spirits and be a booster shot for your mental health.
San Francisco has an endless number of fun things to do, taste, explore, and discover. If you are ready to take those first shaky steps to plot your next memory-making escape or just curious to see what happenings are on the horizon around San Francisco, be bold and read on.
This post includes the top events and San Francisco tours with an eye toward outdoor and adaptable activities that are less likely to be postponed or canceled. Safety is still paramount. The timing of when you will feel comfortable stepping out is a very personal matter. Therefore, we have summarized our list of not-to-miss events by month so you can pick the right time for your return to memory-making travel.
Bear in mind that nearly all airlines, hotels and attractions are offering new, easy cancellation policies if you need to delay your trip. Go ahead and make plans but stay informed. Events could be postponed, have restricted access, or be canceled due to local conditions. Here are some things to know before you go:
Check for hot spots. the recent virus test positivity rate and availability of hospital ICU beds available in the area of your travel. For California you can check that here.

Know your hosts. If you are traveling internationally check here before you go. You can also with your carrier on how many open seats will be on the flight. Read up on the safety practices places where you will be staying or spending time. 

Have a backup plan. Know about alternatives if you encounter conditions that you regard as unsafe. 
Come on. Let's make a plan!
Things to do in September
Enjoy a modified Sausalito Art Festival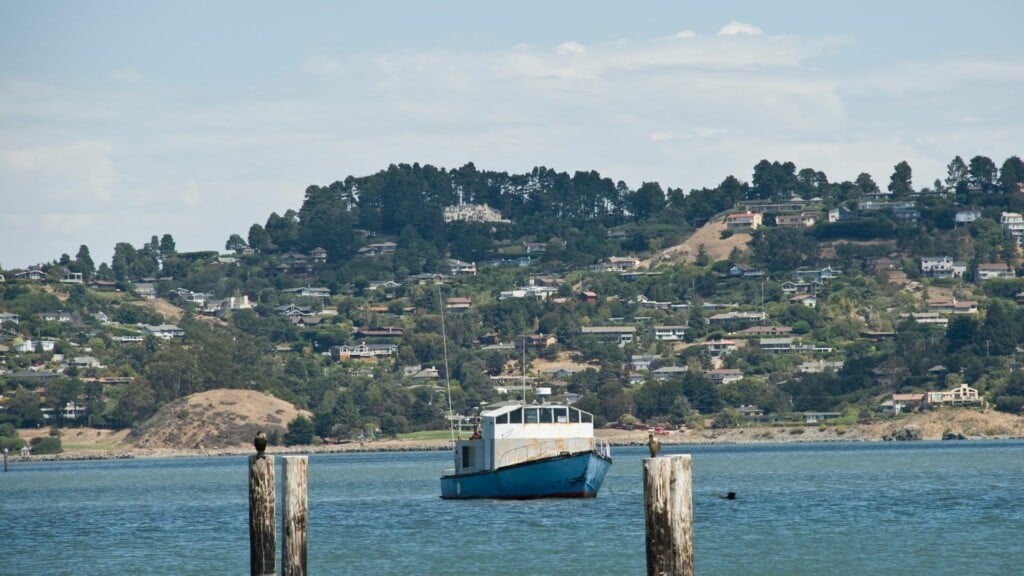 Sausalito is a much-loved seaside community with charm to spare. If you're wondering what to do in Sausalito, it is the ideal place to linger after lunch and browse its eclectic shops. A selfie of the group against the city skyline across the bay could become your next profile pic.
This year, the Sausalito will not have its normal Labor Day celebration, but all is not lost. The art studios, restaurants and ice cream stands will all be inviting visitors to enjoy their charming bay-side community.
From this perch at the northern span of the Golden Gate Bridge, you will have a front-row seat to join the outpouring of love by The Heart of San Francisco, a grand outdoor theatrical production that will include planes, drones, boats, windsurfers and sky-writers drawing a mile-high heart above the City by the Bay. Learn more about the Sausalito Art Festival and book your San Francisco City Tour.
Stroll through a redwood forest, then the streets of Sausalito
Before making its way to Sausalito, this guided tour slows down the pace so you can fully experience the giant redwood forest nearest to San Francisco. Under a canopy of Coastal Redwoods, only found in a narrow 50-mile band along the California, Oregon and Washington coasts, you will explore on trails which crisscross the park. Our favorite trail meanders along the shadowy Redwood Creek where the tallest trees are located.
When you are finished, we will gather the group and head off to Sausalito. If you'd rather linger, you can board a ferry that cruises by Angel Island and Alcatraz. Marvel at the Golden Gate Bridge and snap shareable panoramic memories of the San Francisco skyline. Check on availability here.
Things to do in October
Celebrate dance on the streets of San Francisco
In October 2020, Epiphany Dance Theater will present the 17th Annual San Francisco Trolley Dances! This two-day, free public performance pairs artists and ensembles with specific sites along San Francisco's public transportation route. Get prepared to enjoy unique 8- to 15-minute pieces reflecting the physical environment, architecture and history of the area. Learn more here.
See history celebrated at the Italian Heritage Parade
We are betting you will be able to watch the Italian Heritage Parade while maintaining your social distance! For 152 years, the event has been part of San Francisco's Columbus Day celebrations.
On October 11th, the parade will start at the foot of Jefferson and Powell Streets in Fisherman's Wharf and wind its way around San Francisco until it hits Washington Park in North Beach. Parade viewing is available throughout the entire route. At key spots, you will find fun spots to eat, drink, and spend time with your family and friends. Get the latest on the parade here.
Join a small group to experience "the crush" in Napa Valley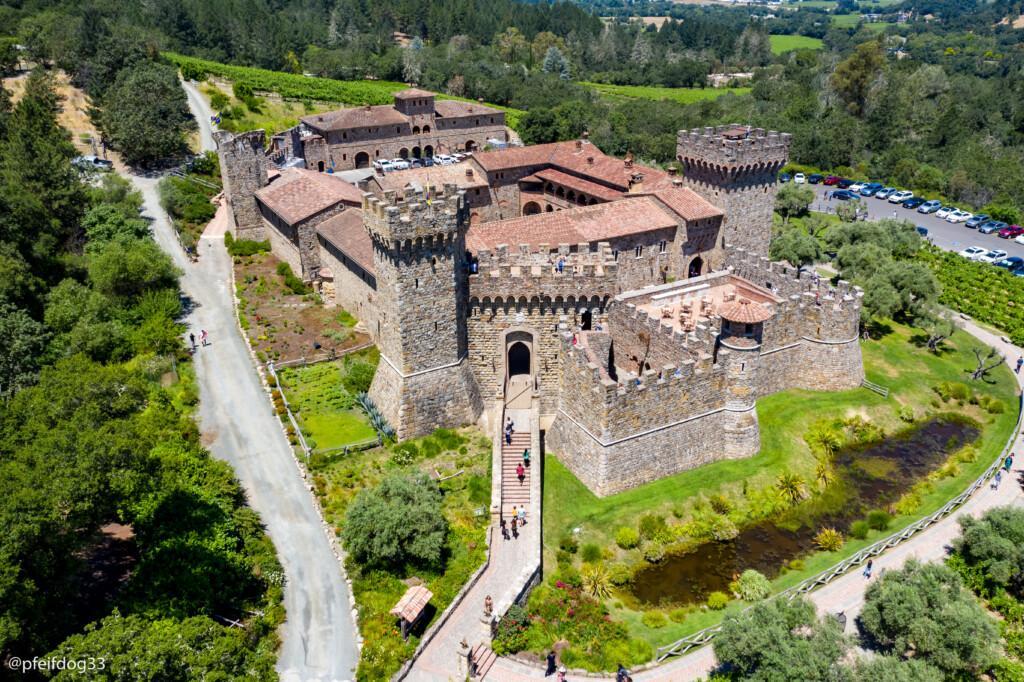 How do you follow up a perfect October day in San Francisco? Why not leave the city to make the most of the crisp breezes in the Napa Valley? Every weekend in October will feature celebrations of the grape harvest. Try wines and locally grown foods. Be sure to take a sweater, the mornings can be a little chilly!
On Extranomical Tours' Napa Valley Reserve Wine Tour you will be treated to reserve wines at three of the best-loved wineries in California's Napa Valley. At the same time, your group will be amazed by the history, architecture, gardens and views on this all-highlights wine tour.
The day begins at Castello di Amorosa, a medieval-styled Tuscan castle winery constructed using more than 200 containers of European castle furnishings. After a lunch break in charming Calistoga, California, you will board an aerial tram with panoramic views of Napa Valley on your way to Sterling Vineyard's perch above the valley. Your winery experiences will finish on a high note at Beringer Vineyards, the oldest continuously operated winery in Napa Valley and a National Historic site.
Would you prefer to make this into a relaxing two- or three-day trip to Napa and Sonoma? Our private tours department can take care of that for you. Reach them at (415) 357-0700.
Things to do in November
You only live once! Witness the Day of the Dead Parade
The Mission District San Francisco has been celebrating Dia de los Muertos (Day of the Dead) since the 1970s. At dusk on November 1st, the community will set up a festival of altars in Garfield Park and hold the 38th annual procession starting from 22nd and Bryant.
Get into the spirit at a holiday tree lighting
Kick off your 2020 holiday celebrations in San Francisco. This year's activities include several colorful tree lighting ceremonies and winter wonderland festivals. There are also several Menorah Lighting celebrations. Here are the traditional holiday crowd pleasers:
Treat yourself to a guided city tour and an uncrowded visit to Alcatraz Island
It often surprises visitors that San Francisco's weather is so agreeable in November. With the fog at low ebb, the days can be sunny and deliciously comfortable with just a light jacket. This would be the perfect time to experience Alcatraz Island and the City's big attractions sans crowds.
The first act of your big San Francisco day will be driving along San Francisco's waterfront and Marina District. You will visit the Palace of Fine Arts and stop so you have the chance to take photos of this gorgeous building and its grounds. Then, the main event—a trip across the Golden Gate Bridge!
This San Francisco half-day tour will also take you through the culturally rich neighborhoods of San Francisco! You'll learn what makes the Haight-Ashbury, Mission and Castro districts what they are and why they're important to so many. See the City's rugged coastline and Golden Gate Park.
After a slow drive through Nob Hill and Chinatown, we'll visit the charming Italian neighborhood of North Beach. While there, spot the icons of Lombard Street, Coit Tower, Washington Square and more.
We'll drop you at a nice location on Fisherman's Wharf where you can enjoy lunch before making your way to Pier 33 ferry for your afternoon on Alcatraz Island. You will see and hear about the inmates and guards that worked and inhabited the island.
After touring on "The Rock" to your heart's content, grab one of the returning ferries to bring you back to your starting point at Pier 33. From there, head over to the tree lighting festival of your choosing!
Things to do in December
Be enchanted by San Francisco's Festival of Light
Winter nights are long. Fortunately, that gives residents and visitors plenty of time to explore a poetic blend of technology and art. From Thanksgiving to New Year's Eve, Illuminate SF shines a light on dozens of dramatic, eco-friendly art installations. Most installations are safely outside, accessible by public transportation and free for all to see.
The city-wide festival features 43 installations. 32 artists. 17 neighborhoods. Here's just a sample:
"The Bay Lights" is formed by 1.8 miles of LED lights that span the Bay Bridge between San Francisco and Treasure Island
"Night Bloom" is a light and sound exhibition that transforms San Francisco's Conservatory of Flowers into a glowing landscape of interactive experiences
"Day for Night", located in the top 130 feet of the Salesforce Tower, consists of 11,000 lights and video screens that work together to display scenes of the city all night long
"Point Cloud" is housed on the pedestrian bridge connecting the buildings of Moscone Center with 858 steel rods and 28,288 LED bulbs programmed to change every 30 seconds
Learn more here.
Holiday Ice Skating
Never say never. However, no one is expecting freezing temperatures and snow in San Francisco. Still, the city has ways of bringing wintry fun right to the heart of downtown.
For the entire month of December, people of all ages will turn out to enjoy the holiday ice rinks at the Embarcadero, Civic Center Plaza, and Union Square. The 90-minute sessions will take place in a refreshing outdoor setting surrounded by festive lights and sounds of the season.
Ice rink hours are from 10 a.m. to 11:30 p.m., daily. Get last minute details and tickets at:
Take a bucket-list-busting excursion to five Northern California national parks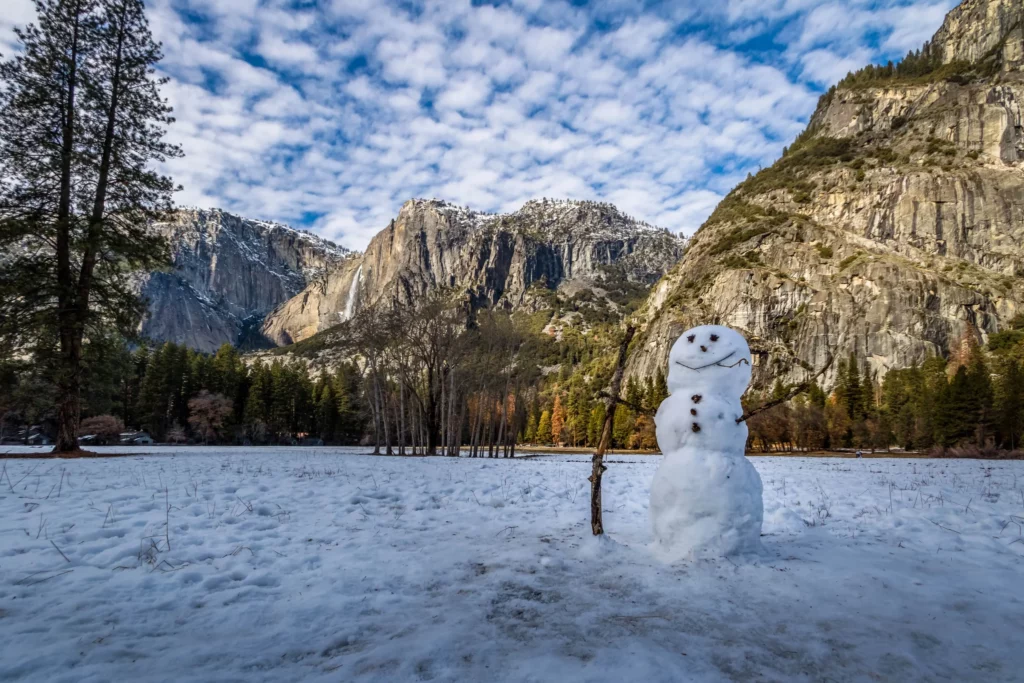 After being cooped up for so many months you may be ready for the "great escape". This five-day tour puts you in the middle of Northern California's majestic national parks. You'll make memories from the sandy beaches of Monterey to the breathtaking granite cliffs of Yosemite National Park. You'll savor the tastes from Napa and Sonoma Valley wineries and gaze at the grandeur of soaring redwood trees in Muir Woods before returning to San Francisco.
Highlights
Day 1 – Monterey and California Coast
Pacific Coast beauty as we head south on Highway 1.
Wildlife, like sea otters, elephant seals, humpback whales, and dozens of seabirds
An excursion to the world-famous Monterey Bay Aquarium
Day 2 – The Gates of Yosemite
Scenic 17-Mile Drive in Monterey through Pebble Beach and past the Lone Cypress
Shops and lunch in Carmel by the Sea
Sierra Nevada mountains and the entrance to Yosemite Valley
Grizzly Giant Loop trail in the Mariposa Grove of redwood trees
Day 3 – Lake Tahoe
Trail hike and breakfast in Yosemite Valley
Historic gold rush mining community of Columbia
Winter sports or a snowy hike through the El Dorado National Forest
Let off a little steam in Lake Tahoe's gaming casinos
Day 4 – Napa Valley Wine Country
Sunrise breakfast buffet in Lake Tahoe
Scenic country of Napa and Sonoma valleys
Touring and wine tasting at two wineries
Shop and dine on historic Sonoma Plaza
Day 5 – Wild California Coast
Thundering ocean breakers and rocky beaches at Point Reyes National Seashore
Muir Woods National Monument and its ancient Coastal Redwood forest
Sausalito's charming shops, city skyline views and an early dinner
Discover more itinerary details here.
Things to do in January
See the Sea Lions
From Jan. 15 to 18, 2021, PIER 39 will celebrate the 30th anniversary of the sea lions' arrival. The boisterous, barking sea and land animals began arriving in droves after the Loma Prieta earthquake in October 1989. Now, an entire colony of sea lions makes K-Dock their home.
From 10 a.m. to 5 p.m., celebrate with free Sea Lion Encounter Walking Tours, festivities, and special discounts at many PIER 39 businesses.
Join San Francisco in honoring Dr. Martin Luther King, Jr.
Join thousands of celebrants as they honor the life of Dr. Martin Luther King, Jr. A number of community events are scheduled between Jan. 16 and 18, 2021, including the MLK2021 Music Festival and Liberation Film Screenings. The Museum of the African Diaspora will offer free admission on Jan. 18, including special exhibitions. Many public transit agencies in the Bay Area are also offering free transportation to and from celebration events.
Chow down during San Francisco Restaurant Week
San Francisco Restaurant Week begins on January 21st. For nine days, the celebration features tastes from the city's best restaurants. Expect $15 and $25 two-plus course lunch menus, and $40 and $65 three-plus course dinner menus. Reservations for outdoor (and indoor?) seating at more than 100 restaurants are expected to be available in two dozen neighborhoods, from Bayview to West Portal.
Explore the California Coast Down to Monterey and Carmel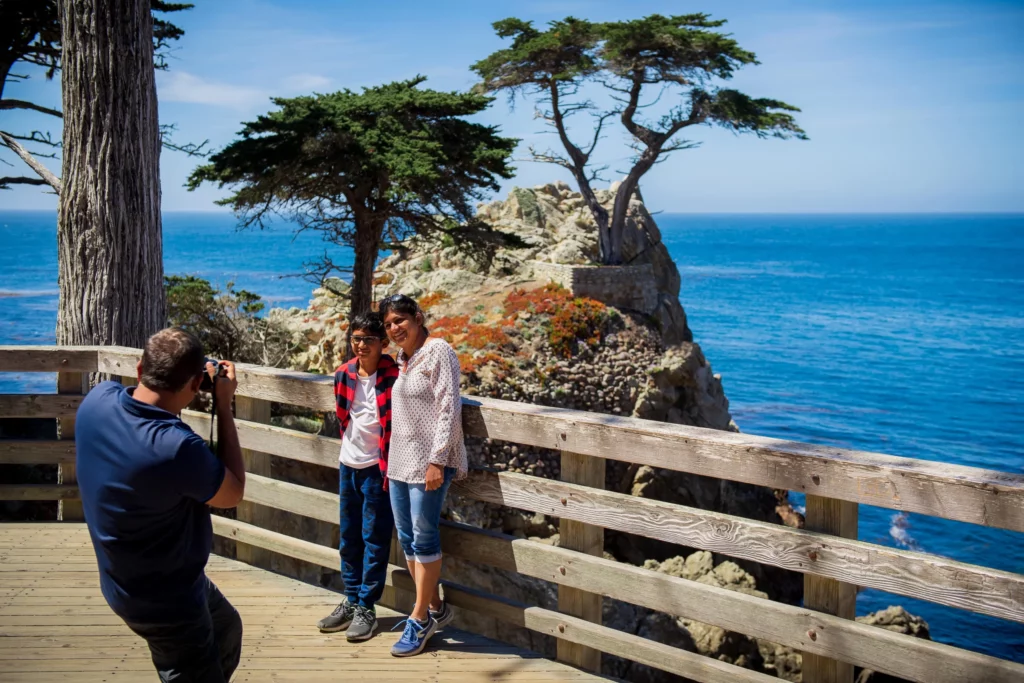 There is so much to see. The Monterey Bay Aquarium…17 Mile Drive with its Lone Cypress…Pebble Beach…golden sandy beaches…shopping…hiking…and plenty of California history. There is so much to do around Monterey Bay that we recommend giving your group two or three days to slow down the pace and really enjoy this paradise-like setting.
Take your time on the Monterey Bay Coastal Trail, an easy-walking path that begins at the Monterey Bay Aquarium and meanders along a scenic patch of coast and boardwalk where John Steinbeck and Robert Louis Stevenson once walked and dreamed.For more, check out our blog covering the top things to do on an overnight trip to Monterey and Carmel.
Things to do in February
Watch the Chinese New Year Parade
Besides the big parade, festivities ushering in the Year of the Ox include a Chinese New Year Flower Fair, Miss Chinatown USA Pageant, and the Chinatown Community Street Fair. On parade day, February 6th, loud and colorful lion dancers, giant dragons, traditional drums and firecrackers will entertain from Market and Second streets to Columbus Avenue. Find out more here.
Take a sip of San Francisco Beer Week
For 10 full days from February 5 to 14, the San Francisco Brewers Guild and some of Northern California's finest breweries will host hundreds of craft beer celebrations. The festival offers a chance to savor rare and sought-after crafts and attend delicious beer dinners by culinary experts.
Throughout the week, beer-centric locations from Santa Cruz to Santa Rosa will be hosting boozy events. Tasty, one-of-a-kind and seasonal beers will be poured by local breweries including Bartlett Hall, San Francisco Brewing Co., ThirstyBear Brewing Co., and many others. Learn the latest about the event here.
Walk. Run. Bike. Roll through Golden Gate Park
Feeling like some fresh air and a walk in the park? On Sundays and holidays in Golden Gate Park, locals and visitors alike are invited to "walk, run, bike and roll" along Kennedy Drive unimpeded by cars. Tours and bike rentals are available from: Bay City Bike Rentals and Tours, Bike & View San Francisco Bike Rentals and Tours, Blazing Saddles Bike Rentals & Tours, Parkwide Bike Rentals and Tours, and Sports Basement.
Organize a private ski weekend in Lake Tahoe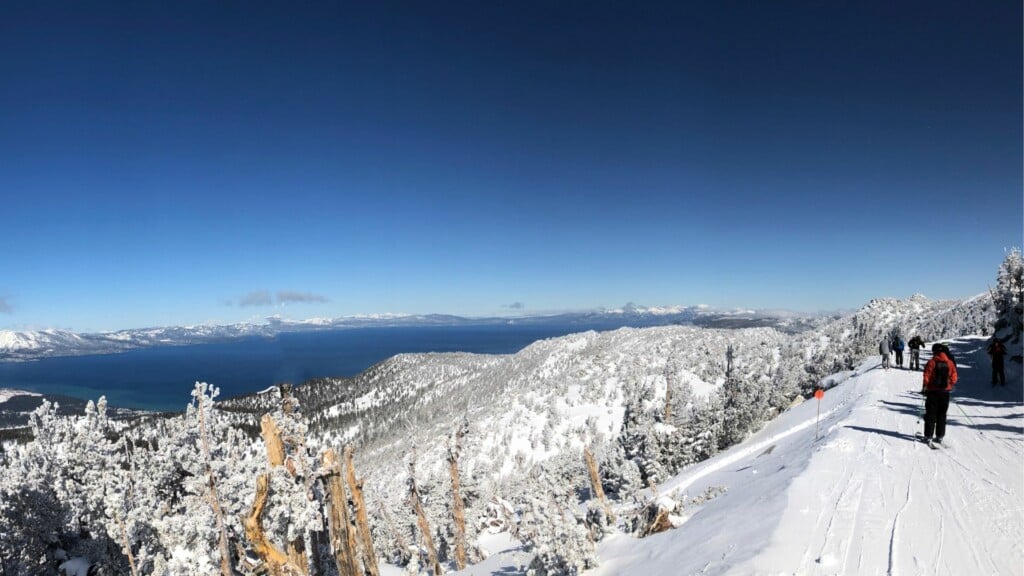 Lake Tahoe offers year-around fun for visitors but everything peaks in February when the mountains are packed with snow and groomed for downhill skiing. During the snowy seasons, the area is a winter wonderland. Lake Tahoe skiing at Heavenly and other resorts around the lake is world-class. You can also enjoy Nordic skiing, snowshoeing and other snow sports.
After a hard day of playing, an exhilarating nightlife awaits you. At the casinos in Stateline you could strike it rich at the slot machines or gaming tables – or have a great time trying! Enjoy great food and see top performers on stage. Don't enjoy planning? Leave all the details to us. Our crack guest services staff know the ins and outs of this resort town and can customize the trip to your wishes. Contact us here.
Things to do in March
Sing the praises of chocolate
Join craft chocolate artisans from around the world for the most decadent festival in town. Bring friends and family to this mostly outdoor event at the Palace of Fine Arts. Attend demonstrations, try unique samples, and shop a chocolate marketplace. Get the latest details here.
Oh! Free Admission at San Francisco museums
We can't be certain that museums will be open in March 2021. However, this deal is too good not to be hopeful! March is traditionally when museums like the Asian Art Museum, de Young Museum, Legion of Honor and others offer free admission days. For just the cost of transportation, you can view their world-class collections and exhibits.
Check the website of the museum you'd like to visit and see if they are offering special deals in March.
Embrace gushing waterfalls in Yosemite National Park
The Yosemite falls are, well, awesome. Three of the world's 20 tallest waterfalls—including Yosemite Falls, Sentinel Fall, and Ribbon Fall—are in Yosemite National Park! Nothing is quite like the satisfaction felt when you ascend the final switchback and reach the wide-open vistas overlooking Yosemite Valley from Glacier Point, Olmstead Point and Tunnel View.
If there is a positive face to the pandemic it is that visitors can enjoy Yosemite's natural beauty in relative solitude by booking a Yosemite private tour. Hotels normally sold out six to twelve months in advance can still be had. So, take advantage and book a 2- or 3-day stay to enjoy the monuments, waterfalls, starry skies and giant trees until your heart's content. You will find a guide to your hotel options here and a map to all the best things to do in this blog.
We recognize that these are trying times for your wanderlust. We are all in this together. We hope you will make a plan and that we will see you soon in one of the greatest cities on Earth—San Francisco.
Published on: August 27th 2020