The Murals of Balmy Alley
Every trip to Balmy Alley is fresh. So fresh, that paint may still be drying (don't touch!). This hidden Mission District San Francisco art display is just a block long, so you might have missed it on your first, or even second, trip to San Francisco.
You don't have to be an art lover to be inspired by this place. Life-sized (and larger!) murals on garages, fences, windows and doors—each painted by community artists.
Balmy Alley was started back in 80s by artists totally outraged over what was happening in Central America at the time. Political problems. Human rights. Social injustice. What to do? How to make the world notice? Paint a mural!
Over the years, there have been many, many murals. Lots of topics. Balmy Alley changes all the time. Whether you are driving or on foot, go slowly. Let it sink in!
It's impossible to pick favorites. But here are four that my guests enjoyed on our February 28th visit (see them before they are gone!).

(Image: The Culture Contains the Seed of Resistance (1984); Source: SF Mural Arts)
This mural shows the two sides of life in Central America: on the one side, there's poverty and war. But on the other side, people celebrating nature and life and music and food and family. Which side is closer to reality? Ah, that's the point. After all, murals are meant to inspire thoughtful discussion.
Here's another mural that stops people in their tracks: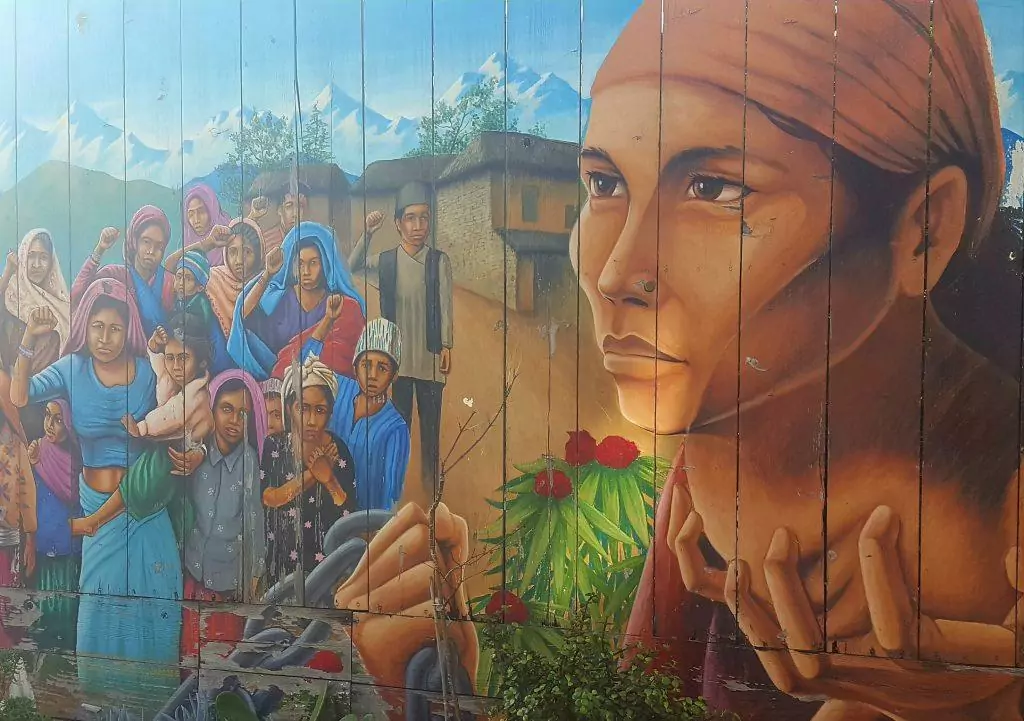 (Image: Naya Bihana (2002); Source: SF Mural Arts)
Okay. We've got three generations of women from Nepal (like, the Himalayas). There's chains. There's oppression. But the artist, Martin Travers, added flowers that seem to say: "Look at the power and beauty that happen when you stand up against injustice." That's not just Nepal. That's not just San Francisco. That's everywhere!
A bit further down the block is this artistic memorial:
(Image: A Tribute to Archbishop Oscar Romero (2001))
In the 1970s, Archbishop Oscar Romero spoke out against social injustice, poverty and torture. While delivering mass in 1980… he was assassinated. Pope Francis made him a saint in 2015. And this amazing mural keeps his spirit alive.
A recent addition to Balmy Alley is: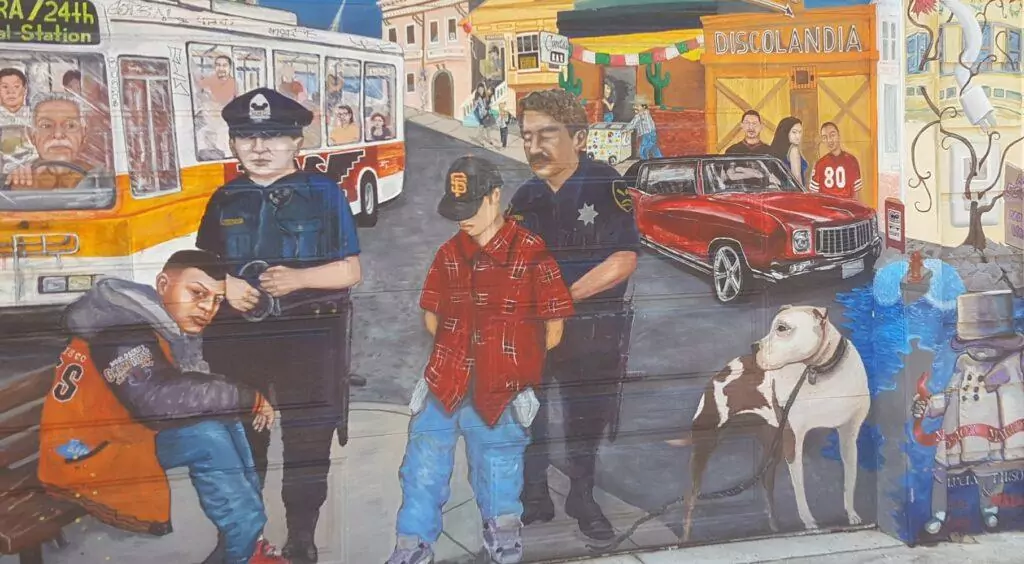 (Image: Mission Makeover (2012))
Artists Tirso Araiza and Lucia Ippolito call this painting a "continuous event," because it's always changing. Just like life in the Mission District. It shows some upsetting things—like police brutality, greed, and homelessness. But visitors like that it also engages you to think of solutions!
Today, Balmy Alley is a public art gallery. There's lots of sad images here, no doubt. But it's all about artists seeing things as they are, and asking us to see them as they should be.
By the way, these artists can use your help. Learn more about them at sites like SF Mural Arts and you can even donate to help save a historic mural right here.
I love taking our guests to off-the-beaten-path places like the murals of the Mission District. At Extranomical, we deliver more of what makes San Francisco magical!
Published on: March 15th 2017