Welcome to Extranomical Tours!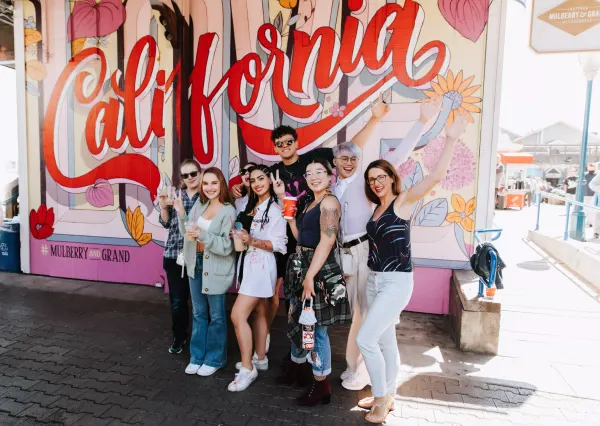 Who we are
We are a female- and veteran-owned tour operator committed to helping you to see more, do more, and feel more when visiting San Francisco. Our team of passionate historians, teachers, entertainers, crowd pleasers, and travel consultants promise to send you home with empowering memories. We back up their promise with a money-back guarantee.
Our story
Extranomical Tours got its start in the heart of San Francisco with just a van and a passion for exploring the beauty of Yosemite Valley, Muir Woods, and the wine country. Over 20 years, we have built a respectable reputation delivering exclusive, one-of-a-kind experiences to the top destinations in and around San Francisco.
Today, we are bigger, but our "traveling with friends" vibe still flourishes. We offer 'extra' touches like hotel pickups, foreign language audios, hard-to-get access, overnight accommodations, gourmet lunch packages, private tour options, free cancellations, and live agent support so you get more than you ever imagined from San Francisco.
What we care about
We care about a warm welcome for everyone regardless of their beliefs, country of origin, or identifications. We are the only tour operator in San Francisco offering audios so international guests can enjoy the experience in their own language.
We promote accessibility by making scholarships available to local, at-risk youth so they can join in-the-field programs at national parks that inspire self-discovery and environmental stewardship. Read more about Nature Bridge.
We believe that in small but important ways, friendly connections made on tours promote global peace and security. We care about promoting international justice and jumped at the chance to provide aid and support to a family of Ukrainian war refugees.
Get to know us better
See us in action, watch these videos: Yosemite One Day Tour, Muir Woods and Sausalito Tour, Wine Country Tour.
See how we think, read our blog: Extranomical Blog
See our conversations: Facebook, Instagram
We hope to meet you in person soon.