A food lover's guide to places to eat on a 3-day trip to San Francisco
Foodies headed to San Francisco, you are in luck! Long a hotbed for culinary talent, the San Francisco Bay Area is shoring up a new wave of restaurants that are raising the bar on classic cuisine and mixing it up with innovative fusion kitchens—all for your benefit.
With just three days and 32 Michelin-starred restaurants (more than any other American city) and hundreds of up-and-comers, it can be a challenge to sort through best-food candidates in San Francisco and decide which are the best places to eat. Not to worry, there are few bad choices.
Are you ready to go food bonkers in San Francisco? We asked our Extranomical Tours travel consultants to compare notes on their favorite food haunts and put together a highlights tour. Use this 3-day itinerary as a starting point, enjoying one day or gorging out on all three if it fits your schedule and interests.
Ready? Let's jump right into the deep end of the gastrological pool.
Day 1 – Waterfront, North Beach, and Chinatown
Waterfront Food Scene
Since the gold rush days, the waterfront, from the Ferry Building to the Aquatic Park, is where ships have unloaded fresh Pacific seafood and imported delicacies. A hundred years ago, the docks popularized the uniquely San Francisco "cioppino" fish stew and more recently sparked innovations in California cuisine. It's no wonder that dozens of the best places to eat in San Francisco still anchor themselves here.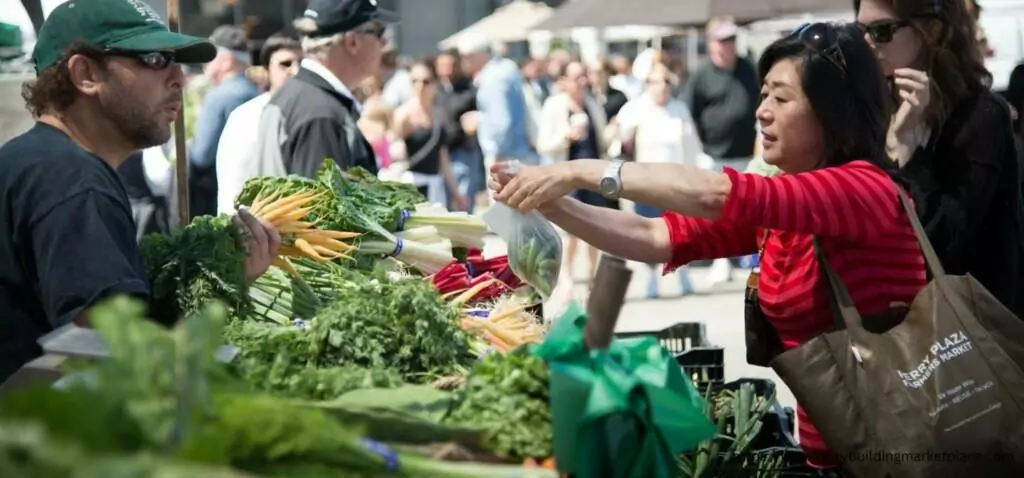 1 Ferry Building, San Francisco
Phone: (415) 983-8000
Open daily: 7:00 AM to 10:00 PM
There is no better way to start your best foods in San Francisco scavenger hunt than at the landmark Ferry Building. This long-ago transportation hub has been reborn as a haven for local food artisans and specialty shops hawking fresh baked breads, locally produced chocolates and much, much more.
Plan to allocate at least two hours to sample your way through this food mecca. As you wander through the pavilion, make a point of checking out: breads from Acme, meats and cheeses at Boccalone, handmade chocolates at Recchuiti, and French pastries at Miette.
Time for lunch or dinner? Among the many great choices are Hog Island Oyster Company, burgers at Gott's Roadside, and Baja-style fish tacos at Mijita. Insider tip: A farmers market featuring small, sustainable growers and producers pops up on Tuesday, Thursday, and Saturday mornings.
North Beach Food Scene
Just a short walk from the Ferry Building, you'll find North Beach, a.k.a. San Francisco's Little Italy. This jumble of densely packed restaurants, cafes, murals, and cultural artifacts is one of the most intriguing and livable neighborhoods in San Francisco. While dripping with history, North Beach feels authentic thanks to long-time residents. In between bites, you may sense the non-conformist voices of legends Jack Kerouac, Allen Ginsberg, John Coltrane and Beats who embraced poetry, jazz, and mysticism.
Plan for a crowd at Tony's Pizza. The buzz created by its many Pizza World Championships Smackdown trophies make for a lively food scene at the corner of Stockton and Union. The massive menu features the must-try Napoletana-style margherita, butter-edged Detroit-style square pie, and ten other delicious styles. The location is just off Washington Square—a great spot for people watching.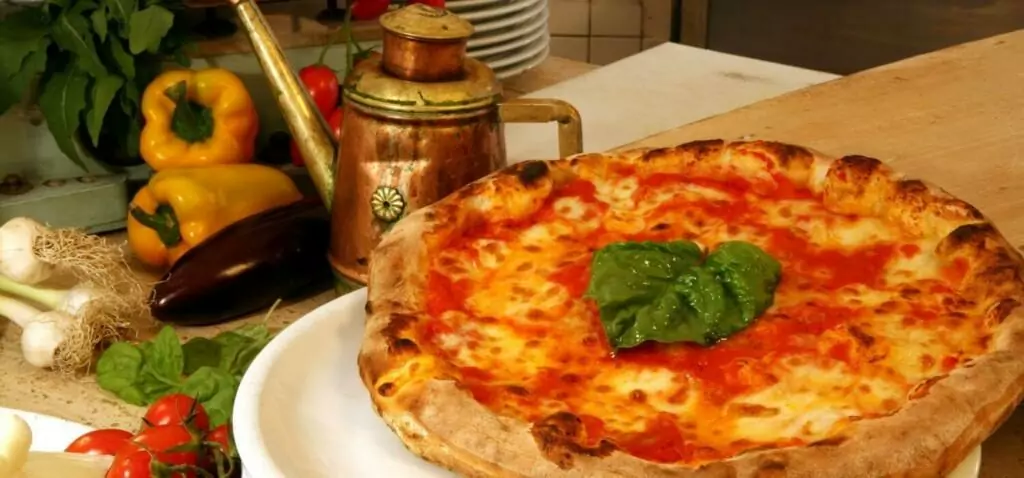 1570 Stockton St, San Francisco, CA 94133
Phone: (415) 835-9888
Open daily for lunch, dinner, and late-night snacking
Plan for a crowd at Tony's Pizza. The buzz created by its many Pizza World Championships Smackdown trophies make for a lively food scene at the corner of Stockton and Union. The massive menu features the must-try Napoletana-style margherita, butter-edged Detroit-style square pie, and ten other delicious styles. The location is just off Washington Square—a great spot for people watching.
373 Columbus Ave San Francisco
(415) 421-2337
Open Monday to Saturday from 10:00 AM to 4:30 PM
Molinari's is a temple of cured meats, cheeses, and marinated condiments. Go old school here and create loaded Italian sandwiches perfect for a picnic in Washington Square Park. It's hard to go wrong with the Renzo Special, generously layered with prosciutto, hot coppa, milky fresh mozzarella, and sweet sun-dried tomatoes. Of course, some can't resist the grilled focaccia sandwiches. If you're staying somewhere with kitchen appliances, pick up some heat & serve lasagna or eggplant parmesan for later.
1441 Stockton St, San Francisco
Phone: (415) 421-4219
Open Tuesday to Sunday from 7:00 AM to 9:00 PM
Chef Santo Esposito, a Naples native, bought the A. Cavalli Co bookstore with the idea of transforming it into a traditional Italian café. Shelves of books were replaced with an espresso machine and delicately crafted Italian pastries. These days, locals know to head to Cavalli for the city's best cannolis. Santo fills each cannoli with fresh cheese right before it is served so the shells never have time to get soggy.
474 Columbus Ave, San Francisco
Phone: (415) 395-9116
Open daily 11:00 AM to 9:00 PM
Featured in the Cooking Channel's "Unique Sweets" show and in MSN's ranking of the top 25 sweet shops in America, Z. Cioccolato offers 300 candies you probably haven't seen since you were a kid. But they are best known for their layered fudges, in particular, the Peanut Butter Pie with handmade layers of peanut butter fudge, Oreo crisp, caramel, and marshmallows. Think of it as peanut butter pie meets s'mores.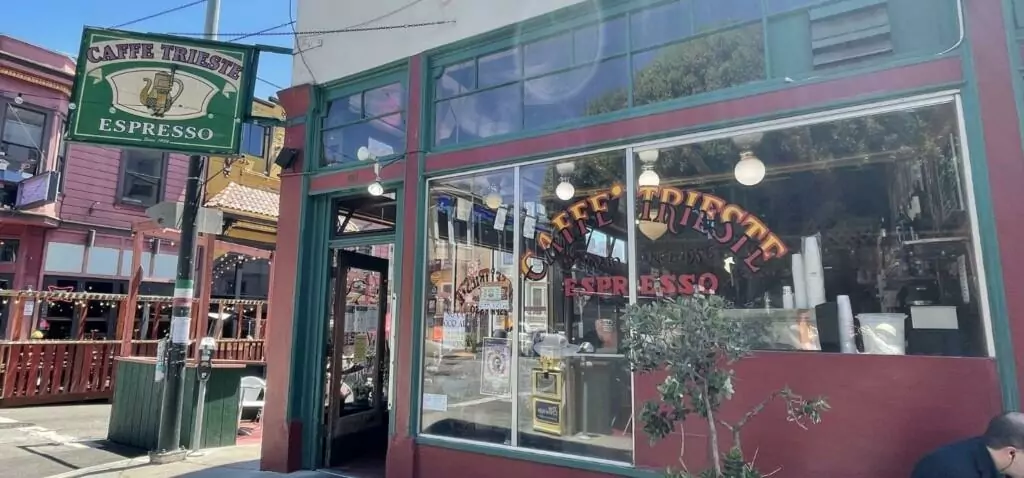 601 Vallejo St., San Francisco
Phone: (415) 982-2605
Open daily 7:00 AM to 9:00 PM
Since Italian immigrants opened the West Coast's first true espresso house on the corner of Grant and Vallejo, Café Trieste has been a gathering place for poets, artists, and musicians. Trieste was home base for the 1950s Beat scene and where Francis Ford Coppola wrote much of the script for The Godfather. Today, the genuine cafe vibe continues to inspire creativity amidst the brewing coffee and live music.
255 Columbus Ave
San Francisco, CA 94133
(415) 362-3370
Before leaving North Beach, throw back a few at Vesuvio Café, a no-frills, artsy bar that's been slinging drinks since 1948. In its early days, Vesuvio was a popular hangout for Beat generation headliners like Jack Kerouac, Allen Ginsberg, Neal Cassady, and Lawrence Ferlinghetti. Most of the action happens in the downstairs bar, but you can catch a better view from a perch on the second-floor balcony.
Chinatown Food Scene
The Chinatown neighborhood is layered. Waves of immigration since the 1850s have introduced cultural influences from diverse regions of mainland China and Hong Kong. Happily, visitors can taste chow mein and chop suey from the old-school restaurants located next door to nouveau Chinese cuisine from a new generation of chefs.
Chinatown remains one of the city's best neighborhoods to wander, thanks to 40-plus streets and alleyways lined with galleries, shops, and public art. Yet it still can be daunting to figure out the best places to eat in Chinatown. Here's our suggestion but don't be afraid to venture off course and try a spot that might satisfy your dim sum or stir-fried-rice craving.
1044 Grant Ave, San Francisco, CA 94133
Phone: (415) 981-2388
Open daily from 11:00 AM to 6:00 PM
Vital Tea Leaf offers complimentary tastings from an inventory of more than one hundred loose leaf teas. Featured on international culinary and travel television shows, Vital Tea Leaf is a family operated shop. Uncle Gee offers teas ranging from aromatic Jasmine Pearl, to energizing Blue People Ginseng Oolong, to the aged Pu-erh teas. Aficionados and new tea drinkers alike all experience the hospitality and vitality of authentic Chinese teas.
735 Jackson St, San Francisco
Phone: (415) 399-0888
Open daily from 6:45 AM to 6:00 PM
One of Chinatown's most popular quick-serve dim sum specialists, House of Dim Sum offers a wide selection of dumplings and steamed buns, plus a robust lineup of steam table trays loaded with stews, stir-fries, egg rolls, rice noodle dishes, pork spareribs, turnip cakes and wonton soups. Takeaway is an option but if you want to hang out, there are sit-down tables inside and in the parklet at the curb.
765 Jackson St, San Francisco
Phone: (415) 397-5838
Open daily from 6:00 AM to 8:00 PM
Chinatown's is legendary for egg tarts (in the neighborhood called daan tat), and you can get your fix at the 40-year-old, family-run Garden Bakery. The egg tarts are everything you could want—a flaky crust, no soggy bottoms, a smooth custard, and slightly warm from being freshly baked. On any given day, you'll find residents lining up for mooncakes, sipping fresh tea and chatting away.
56 Ross Alley, between Jackson Street and Washington Street
Phone: (415) 806-8243
Open daily from 9:00 AM to 5:00 PM
The Golden Gate Fortune Cookie Factory has been placing 'fortunes' on freshly baked pancakes and expertly hand folding the treats into their familiar form since 1962. The precise cookie dough recipe of flour, sugar, sesame seed, vanilla, butter, and eggs is a closely guarded secret, known only to one person. For variety, this San Francisco cookie dynasty makes chocolate, strawberry, green tea and glazed versions of its famous cookie. Locals adore this charming Ross Alley spot so much that the city officially declared it to be a San Francisco Legendary Business.
Pick(s) for the main event:
28 Waverly Pl, San Francisco
Phone: (415) 857-9688
Open for dinner Wednesdays through Saturdays
Relative newcomer, Mister Jiu's is Chinatown's only Michelin-starred restaurant. What's amazing is that pioneer chef Brandon Jew has earned praises while taking on Chinese family-style classics like Peking-style roast duck with house-made pancakes, peanut butter hoisin sauce, and scallions. Built-in lazy Susans give the upscale vibe a friendly feel. Solo? Take a seat at the long bar where inspired cocktails are served alongside your meal.
713 Clay St, San Francisco
Phone: (415) 989-8898
Open daily 11:00 AM to 8:00 PM (closed on Tuesdays)
Sam Wo has been a San Francisco community favorite since it opened in 1907. If you have been to this cultish, no-frills restaurant in the past, be careful. Sam Wo has moved a few blocks away, across from Portsmouth Square. Thankfully, this Chinatown standard for Cantonese noodle houses is still serving up chow mein, BBQ pork-stuffed rice, jook rice porridge and char siu just like the old days.
Day 2 – Sonoma County and College Avenue in Oakland
The Sonoma Food Scene
OpenTable's "Top 100 Restaurants in America" list includes four from Sonoma County. With more up-and-comers in the waiting, the one-to-two-hour trip from San Francisco is well worth it. For wine, Sonoma is the down-to-earth neighbor to Napa Valley and dotted with charming, family-run wineries that mostly shed the attitude and sky-high prices. Sonoma County chefs love infusing their menus with ingredients from local indie farmers, ranchers and fishermen. Visitors will find laid back Cal-French bistros but also diversity in the form of street tacos, shawarma, and unpretentious deli sandwiches.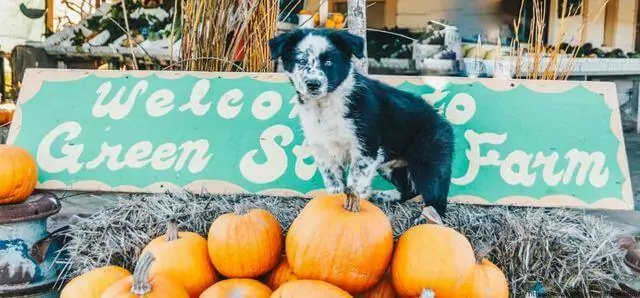 ​3571 Old Adobe Road, Petaluma, CA 94954
Phone 707.778.7500
Open 10:00 AM to 5:00 PM Thursdays to Sundays
If this is farm-to-table country, why not start your visit on a farm? Green String is a sustainable farm in Petaluma focused on growing healthy and happy fruits and vegetables. The owners open their operation to visitors and freely share the regenerative farming techniques, like cover crops, compost, compost tea, and crushed oyster shell, that they use to keep the crops free from pesticides and artificial chemicals. The Farm Store offers a variety of in-season fruits and vegetables, local cheeses, freshly laid eggs, honey, grass-fed beef, pasture-raised pork, and local dairy products.
315 2nd St E
Sonoma, CA 95476
Phone: (800) 848-0505
Just a short walk from Sonoma Plaza is Vella Cheese Company. The Vella family has made cheese in its stone building since the company's founding in 1931 by Gaetano Vella. Vella's cultures, care, and personal hands-on techniques are the same as they have always been. On arrival, find your way to the tasting counter where you can experience the quality comes from the finest pasture feeds, care in milking, and rapid transporting of top-grade milk.
Alternative: Book Extranomical Tours' Redwoods and Wine Country Tour and enjoy a guided tour that includes Sonoma Plaza.
110 West Spain Street, Sonoma
707-938-3634
Open daily for lunch and dinner
The Girl & the Fig on Sonoma Plaza boasts a menu of "country food with a French passion". You'll find a seasonal menu featuring locally grown vegetables and herbs along with an award-winning Rhône-Alone wine list. Everything on the menu is inspired but if you go, try the duck egg ravioli, fig & arugula salad, crispy duck confit, or (summer only) the fried green tomato BLT! Tip: if the weather looks good, be sure to request a garden patio table.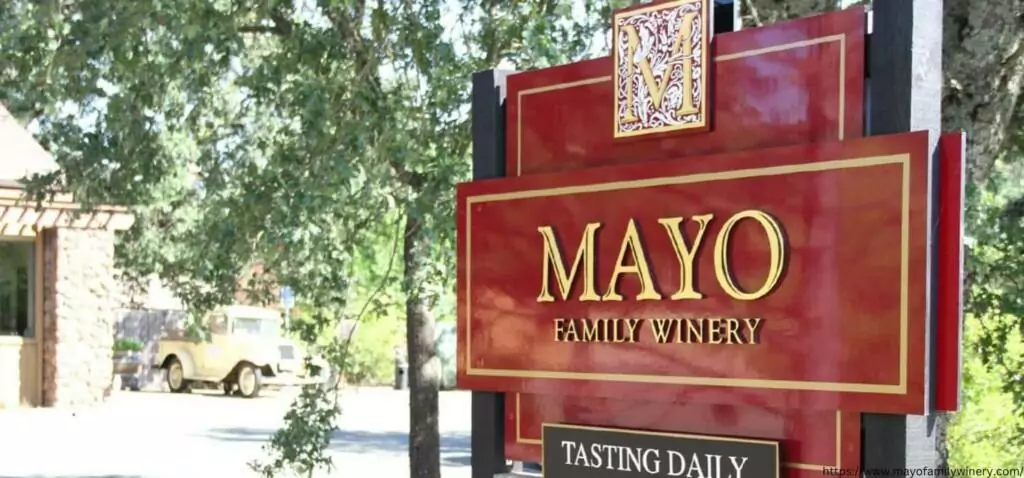 13101 Arnold Drive, Glen Ellen
(707) 938-9401
Open daily 10:30 to 6:30
Led by Jeffrey Mayo and winemaker Michel Berthoud, Mayo Family Winery has won a shelf full of Gold and Best-of-Class accolades from the Sonoma County Harvest Fair. Mayo is the quintessential family-owned and operated winery specializing in artisanal wines, made from hand-picked local grapes. In most years, Mayo bottles small batches of Chardonnay, Pinot Noir, Zinfandel and Gewurztraminer and offer them for sale exclusively in their tasting room.
Oakland and College Avenue Food Scene
You'll be short-changing your food crawl through the San Francisco Bay Area if you don't spend some time in Oakland. The presence of chicken & waffles, steamed dumplings, spongy injera bread, and sizzling Korean bulgogi can be traced to waves of immigrants in search of a better life. Recently, Oakland's dining scene has been invigorated by a crop of vegan restaurants with a soul food, Chinese, Ethiopian or Vietnamese twist. College Avenue is a treasure trove of celebrated new restaurants like: Boichik Bagels, Wood Tavern, Yimm Oakland, Belotti and Ristorante E Bottega.
Pick(s) for the main event:
4307 Telegraph Ave., Oakland.
Tel. 510-423-8634
Open for lunch and dinner Wednesdays to Sundays
After enjoying rave reviews to his pop-up restaurant, master griller James Woodard created a permanent home: his Smokin' Wood BBQ inside an Oakland sports bar. Good thing because now his homemade sauces and dry spice rubs can be had most any day. Smokin' Woods has a devoted following for its smoked brisket and its prehistoric-sized beef ribs smoked over apple and pecan woods. Try to arrive in the afternoon to make sure you can nab one of these tasty dishes before they sell out.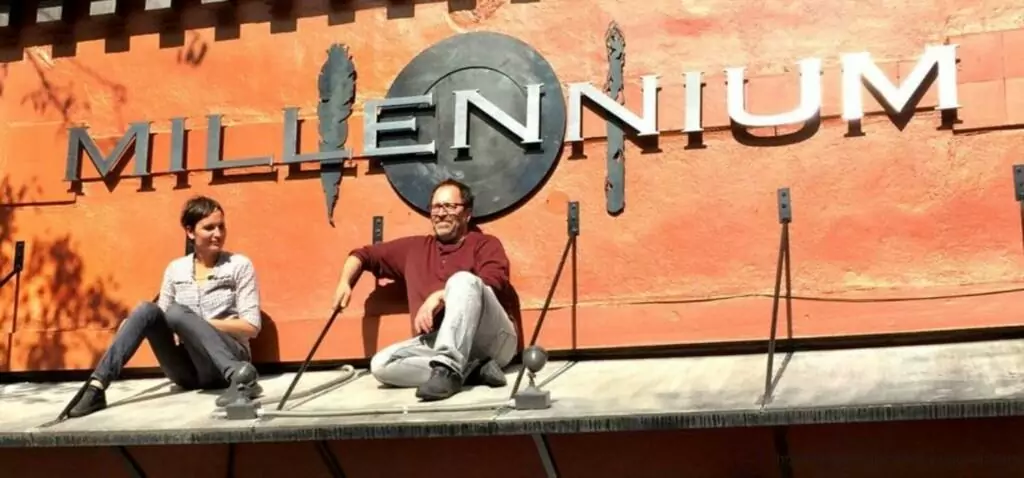 5912 College Ave., Oakland
Phone: (510) 735-9459
Open most days 5:00 PM to 9:00 PM
Chef Eric Tucker, the author of The Artful Vegan, helms this restaurant, a repeat winner of Michelin's Bib Gourmand award honoring exceptionally good food at moderate prices. Working with local, organic farms, flavorful dishes with vegetables and meat substitutes proliferate. The menu typically showcases vegan dishes like tandoor spiced eggplant, harissa glazed maitake, purple cauliflower fritto or polenta croutons on pickled carrot salad. The vibe is upscale but not fussy with a spacious, modern outdoor patio.
Day 3 – The Mission District
Mission District Food Scene
The Mission District of San Francisco is perhaps the most multicultural neighborhood in the city, which makes it one of the most interesting for diners. Its anything-goes vibe and resident artist community (check out Clarion and Balmy alleys on your visit) attract avant-garde culinary talent from across the country. We've trimmed down the options to include spots in the neighborhood that highlight its assortment of street taquerias, chocolate makers and ice cream parlors. Take these suggestions or allow yourself time to walk Valencia and Mission Streets and take it all in.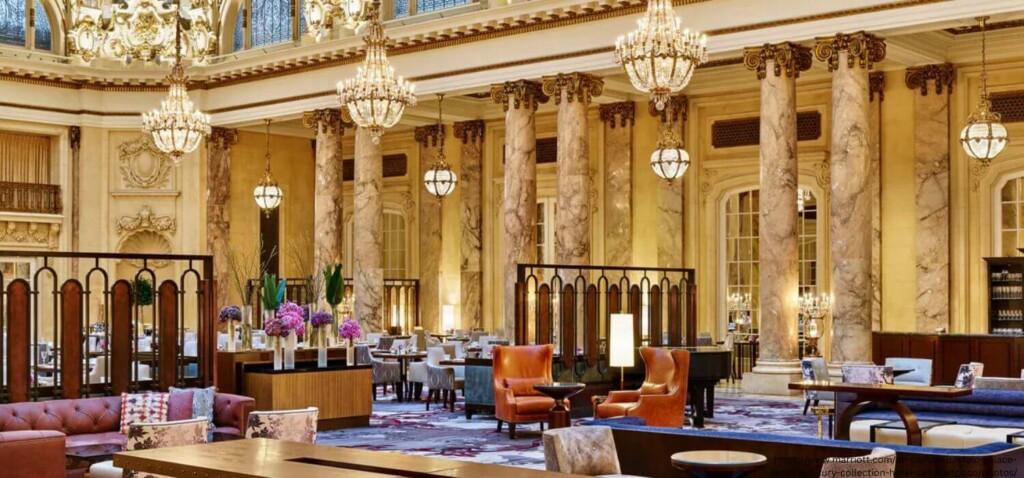 2 New Montgomery St, San Francisco
Phone: (415) 546-5089
Open daily for brunch
Before heading to the Mission, make a morning stop at the landmark The Palace Hotel. Soaring ceilings, marble columns, Austrian chandeliers, and a 110-year-old glass dome recall the city's heydays. The hotel's Garden Court restaurant, although elegant, manages to put on a brunch that is delightfully casual. Diners feast on favorites like ahi tuna poke salad, Maine lobster roll, Mission Benedict and grilled bone-in rib eye steak, all of which are best paired with the house pecan sticky buns. There is no better place in San Francisco to linger over a Bloody Mary, passion fruit screwdriver or bubbles by the glass.
515 Valencia St, San Francisco
Phone: (415) 863-8205
Open daily 11:00 AM to 8:00 PM
Raul and Michaela Duran, grandparents to the current owner of Taqueria La Cumbre, are widely credited with the invention of the Mission-style burrito. Lines are typically out the door to this laid-back, family-friendly restaurant praised by locals (and Anthony Bourdain) for tacos, enchiladas and burritos made to order with freshly cut meats, beans, and fresh produce. Fun fact: Classic Latin-rock legend Santana once worked at La Cumbre!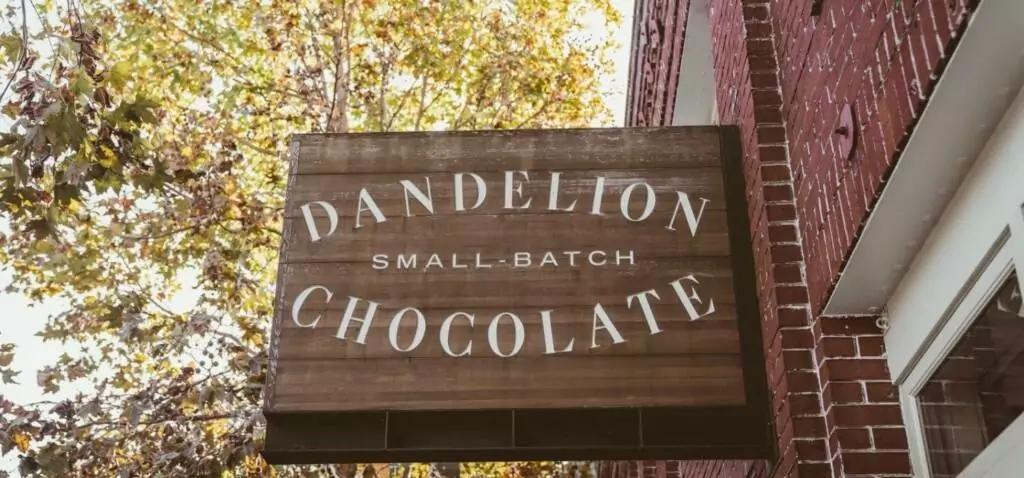 740 Valencia St, San Francisco
Phone: (415) 349-0942
Open daily 10:00 AM to 9:00 PM
Dandelion Chocolate, a bean-to-bar chocolate maker based in the Mission (their factory on 16th Street offers occasional tours). Staff are knowledgeable and happy to explain how their chocolate artists roast, crack, sort, winnow, grind, conch, and temper small batches of single-origin dark chocolate, then mold bars by hand. Look around and try whatever you fancy but be sure to give the Brownie Bite Flight a ride!
3692 18th St, San Francisco, CA 94110
Phone: (415) 626-5600
Open daily 12:00 PM to 9:00 PM
Ready for some hand-made happiness? Take the short walk to Bi-Rite Creamery, famous for intensely flavored, organic and sustainable ice creams. No matter what flavor you choose, it features locally-sourced ingredients, seasonal fruits and handmade inclusions. With ice cream in hand, head over to nearby Dolores Park to linger as long as you like taking in the city view and relaxing with locals on the grassy lawn.
Alternative: Book Extranomical Tours' Mission District Small Group Mural Art and Food Tour and visit these Mission District spots in the company of other food enthusiasts.
Our pick for the main event:
2516 Mission St, San Francisco, CA 94110
Phone: (415) 550-6970
Open daily for happy hour and dinner
We urge you to spend your final hours in the Mission at this rooftop bar for a few reasons. First, its location means that there's often sunshine even when half of the city is awash in fog. Second, there is always a fun, vibrant vibe with stunning views of San Francisco. Third, there are delicious cocktails (most of which come by the pitcher) and Latin American street food like ceviche, empanadas, and fish tacos that are perfect for sharing. Good to know: The roof stays open come rain or come shine, thanks to heat lamps and wind screens.
On behalf of the staff at Extranomical Tours, we hope your visit to San Francisco is made just a little more special by visiting some of the best places to eat. Let us know what you think!
Published on: March 13th 2023