Greetings, fellow Northern Californians!
In normal times, people from all over the world would be flocking to San Francisco to experience our top prized attractions like Muir Woods, Yosemite Valley, the wine country, beach communities and dozens more pleasures. The coronavirus disruption has spawned a 'new normal', turning our vacation planning on its head.
You may be considering a San Francisco Bay Area getaway to replace the summer adventure shredded by the pandemic. Unlike past years, our most enjoyable spots will feature off-season crowds with summer-time sunshine. The glass-half-full view is that your staycation will not require laying out coin for flights or hotels, letting you splurge a bit on experiences.
If you are like most Bay Area residents, you have experienced most—but not all—of what our region has to offer. With that in mind, we've put together some can't-miss San Francisco staycation ideas to consider. We chose a set of wide-ranging two- or three-day experiences that you could put together on your own or join a touring group (like Extranomical Tours, of course!). Here is the summarized list:
Monterey and Carmel coastal escape
Lake Tahoe day and nighttime fun
Yosemite National Park adventure
San Francisco at your service
Spa resort peace and tranquility
Classic coastal road trip
Wine Country food and wine fest
So, if you are ready to step out a bit, read on and start getting excited about your hometown vacation!
#1 Explore the California Coast Down to Monterey and Carmel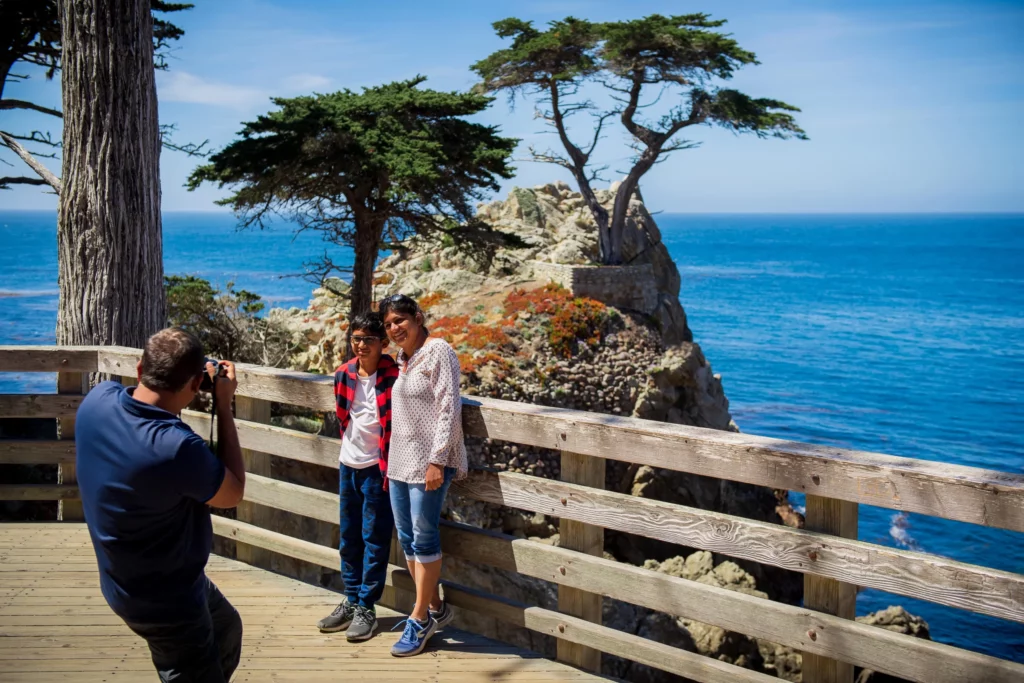 Maybe you've been to these coastal towns on a day trip before but there is so much to do around Monterey Bay that giving your group two or three days will slow down the pace and let you really enjoy this paradise-like setting.
With a little planning you can enjoy some of the most jaw-dropping coast views on the West Coast. Golden sandy beaches, golf, wine tasting, shopping, hiking, early California history and fine (very fine) dining and all plentiful.
For more, check out our blog covering the top things to do on an overnight trip to Monterey/Carmel.
#2 Take a Dip in Blue Lake Tahoe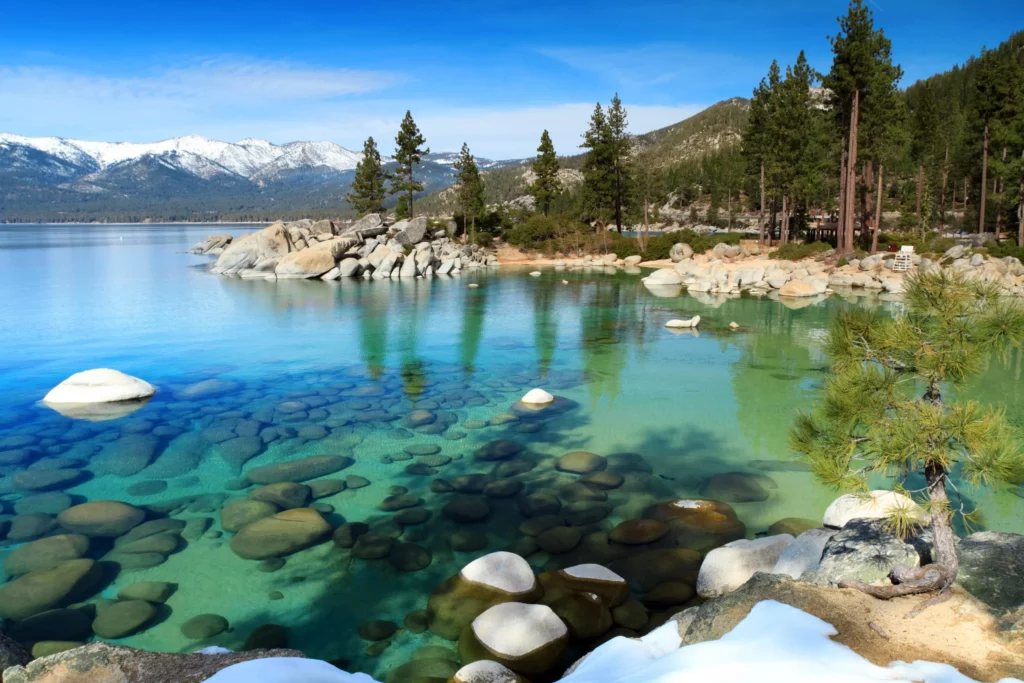 If you have been to Lake Tahoe it was probably for a winter weekend at one of the region's many ski resorts. Many forget that Lake Tahoe is also a summer-time playground. No matter what your passion you can find it there—swimming, boating, fishing, golf, wilderness trail hiking, mountain biking, romantic dining and, of course, gaming in the South Lake Tahoe's classy casinos.
#3 Spend a Day, or Two or Three Exploring Yosemite National Park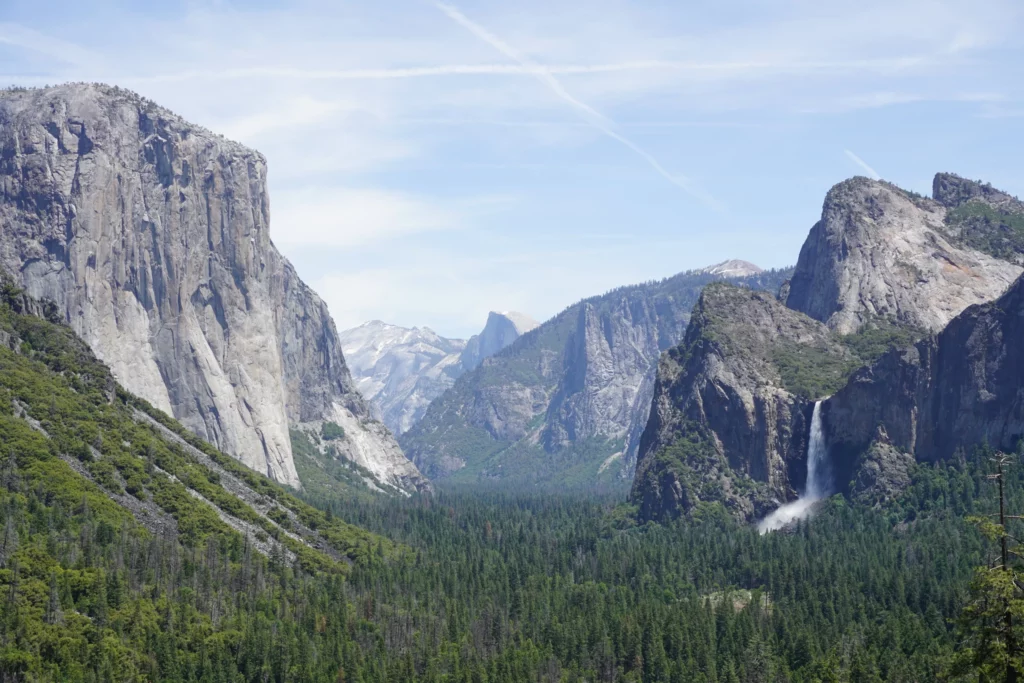 Yosemite National Park is a feast for all your senses in any condition but being able to enjoy its magic in relative solitude is a rare gift. This year guests to the jewel of our national park system are sharing the park with bears and other critters drawn out by the smaller number of human visitors.
Hotels that are normally sold out six to twelve months in advance are still wide open. So, take advantage and book a stay for 2 days in Yosemite or more, so you can enjoy the monuments, waterfalls, starry skies and giant trees until your heart's content. You will find a guide to your hotel options by looking at our page for Yosemite overnight tours and a map to all the best things to do in this blog. You can also stay overnight in Yosemite by renting a tent or cabin.
#4 Book a San Francisco hotel and See the Sights (Sans Crowds)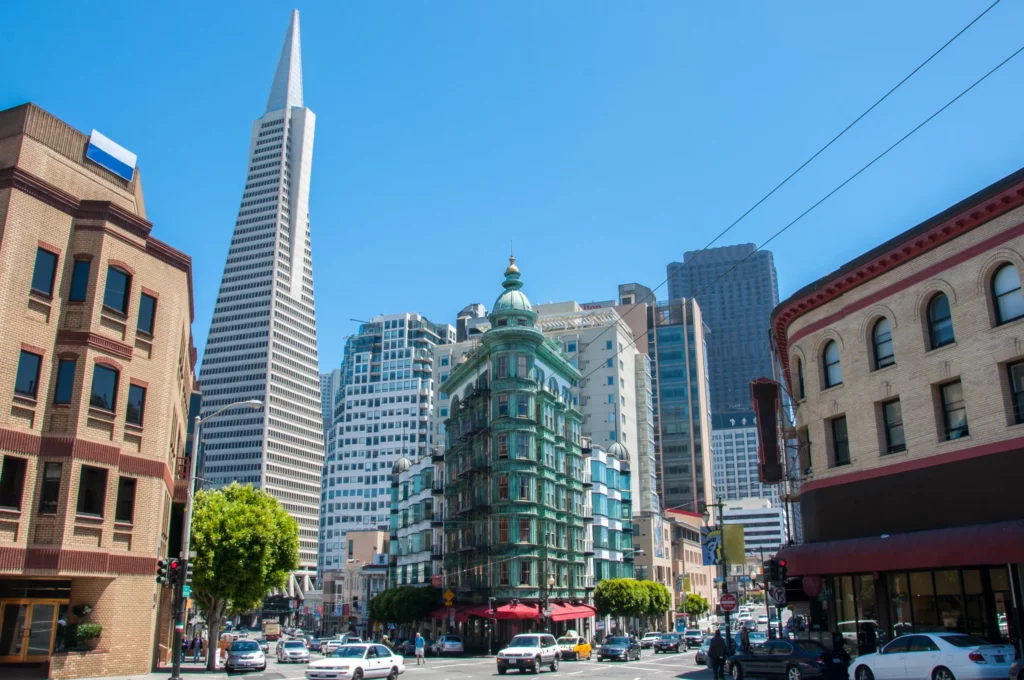 This summer, San Francisco is your oyster. With visitations down, the City is wide open for locals to experience. Restaurants, parks, museums, attractions normally geared up for the summer crowds are rolling out their carpets with some new safety protocols.
With all the money you saved on airfares, you can kick your staycation up a notch by booking a room in one of the city's most luxurious and sophisticated hotels. Whether you choose classic luxury or a hilltop hideaway, these experiences will certainly be worth your while. Here are a few of our favorites:
San Francisco Proper Hotel — luxury boutique hotel in the Mid–Market district with city views, a refined restaurant, a chic rooftop lounge, a fitness room and meeting spaces.
Palace Hotel — turn-of-the-century hotel located in the Financial District with several restaurants, bars, amenities and nearby attractions
Taj Campton Place Hotel — prominent landmark hotel dating from the early 1900s located in Union Square within walking distance of several Bay Area attractions
Hotel Drisco — upscale hotel, hilltop hideaway in the Pacific Heights neighborhood with welcoming atmosphere and included amenities
The InterContinental San Francisco — elegant hotel located in Nob Hill with farm-to-table dining and a 19th-floor lounge you will find more help choosing your staycation hotel here.
The following blog contains our top suggestions for building your staycation itinerary, including biking the Golden Gate Bridge, exploring Alcatraz Island Prison, bar hopping in the Mission District, dining in Chinatown, strolling among Coastal Redwoods, wine tasting in Napa Valley, or just wandering in Golden Gate Park.
For a little longer San Francisco staycation, here are eight more ideas.
You will have time for several great lunches in the City, here are our suggestions.
#5 Treat Yourself to a Spa Weekend
If relaxing is the most important part of your staycation, there are plenty of spots to get pampered in San Francisco. If you can afford to go all out, schedule yourself (and some friends) for a three-day stay so you have the time to fit in a massage, facial, nail care, then go on to enjoy a sauna, poolside lunch and a glass of champagne in the whirlpool.
Here's an overview of our favorite spa-cation spots:
Onsen — Japanese-inspired communal bath house with massage and acupuncture services, as well as sake, tea and traditional Japanese cuisine
Nob Hill Spa — tranquil retreat at the Huntington Hotel offering personalized service, rejuvenating treatments and captivating San Francisco skyline views
Remede Spa — modern spa offering timeless luxury and treatments with indoor saltwater infinity pool, relaxation lounges, cedar wood saunas, eucalyptus steam rooms and relaxing whirlpools.
Kabuki Springs & Spa — relaxed day spa that offers standard and Asian treatments, as well as Japanese-style communal baths
#6 Take a Mini Road Trip Up (or Down) the Coast
One of the great things about living in Northern California is that we are a short ride away from dozens of vacation escapes where you can get a change of scenery and escape the fog.
Need a little inspiration? Stinson Beach is only about an hour away and is possibly the cutest little beach town ever. With abated crowds this summer, you can find a quiet spot to relax even if you arrive late.
Half Moon Bay is about a 45-minute drive and has all the small-town charm you could want, plus you can go on a trail ride at Sea Horse Ranch and eat lobster rolls at Sam's Chowder House.
And though Santa Cruz is a bit of a longer drive (about 1.5-hours), the beach and the boardwalk guarantee a fun time (especially if you have kids in tow).
#7 Eat and Drink Your Way Through the California Wine Country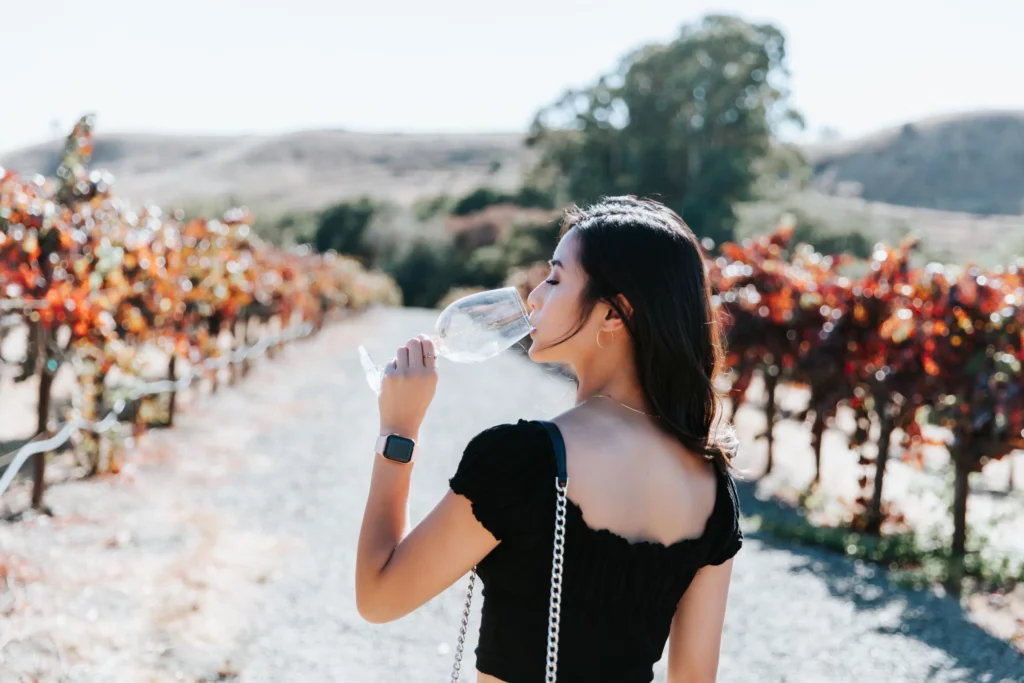 Come on, we know this has been on your bucket list. There has never been a better time to plan out a relaxed two- or three-day trip to Napa and Sonoma, one spaced out so you can savor the many great restaurants, spas and wineries…oh, the wineries. If you are not quite ready to go now, plan your trip for September or October when the wine crush season is in full swing.
Here are our top picks with enough detail to get you started on the wine experience of a lifetime.
For sure, we have only scratched the surface on staycation ideas in the Bay Area but we hope it has provided some motivation.
When you are ready to venture out for your San Francisco escape, please remember that it will still be necessary to take precautions to keep your travel group safe. You know the drill—wash your hands, wear a face covering and keep your distance.
If you choose to do any of these tours with us, we look forward to helping to arrange the perfect Bay Area staycation.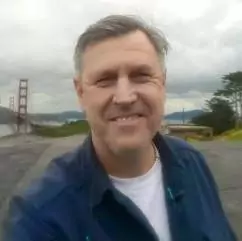 Gary Lillian is an advisor to Extranomical Tours which has led more than 10,000 guided tours in Northern California in the last 10 years. He is a graduate of Northwestern University, holds a master's degree from Kellog Graduate School of Management, and is a recognized subject matter expert in marketing and customer experience engineering.
Published on: June 16th 2020