There are so many amazing places to visit in San Francisco and around. Are you bored with the quarantine at home? Do you miss the good old days of exploring new destinations? We here at Extranomical Tours have decided to put a list of the most outstanding San Francisco attractions that you can experience from your couch!
This virtual tour guide will take you to several online museum exhibits, a zoo, multiple live San Francisco webcams and a couple of extra spots outside of the City. And the best part is that all of these tours are free. So let's go!
#1. De young Museum Collection Online
De Young Museum is the largest public arts institution in San Francisco located in the famous Golden Gate Park. The Museum exhibits American art from the 17th through the 21st centuries, textiles, international contemporary art, and art from the Pacific, the Americas, and Africa.
Thanks to the Google Arts and Culture project you can now tour de Young Museum's collection on-line.
#2. Legion of Honor Online Exhibition
Legion of Honor is a famous art museum overlooking the Golden Gate Bridge. The museum offers a collection of 4,000 years of ancient and modern art. Here you can find Egyptian, Greek, Roman and Near Eastern sculptures, pottery, jewelry and much more. In terms of European art, Legion of Honor is home to some of the masterpieces by Monet, Degas, Rubens, Titian, Rembrandt, Van Gogh, Pissaro and many others.
A virtual art collection is available through Google Art and Culture project.
#3. Virtual Tour of MOMA San Francisco
SFMOMA is a modern art museum located downtown San Francisco. It holds a collection of 33,000 works of modern and contemporary art. Here you can see works of painting, sculpture, photography, architecture, design, and media arts.
A virtual tour of MOMA collection is available through the Google Art and Culture project.
#4. California Academy of Sciences Animal Webcams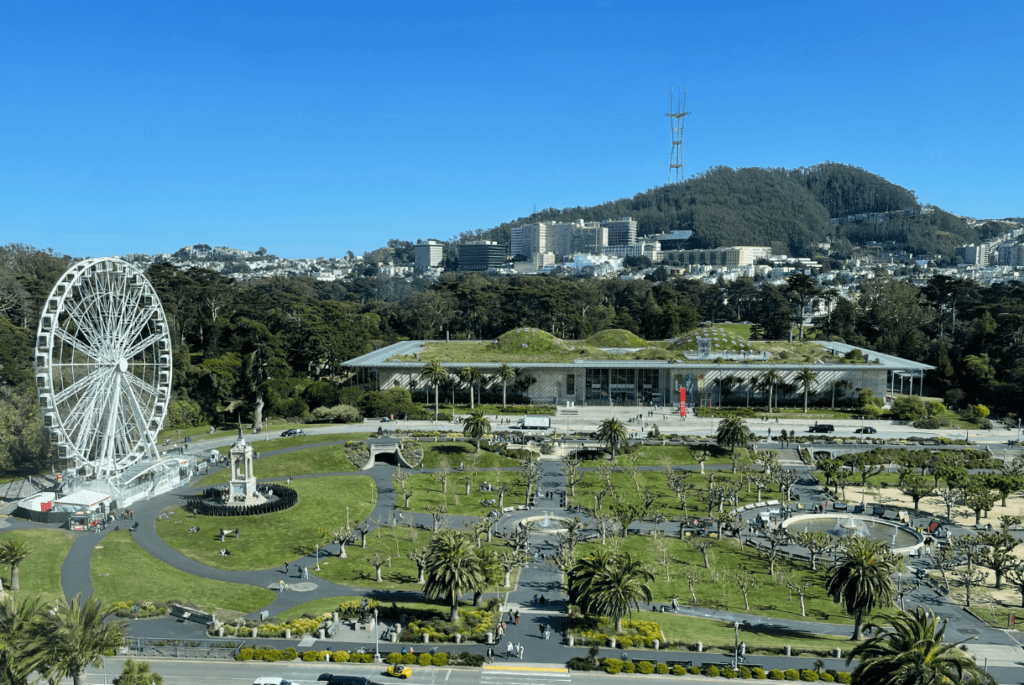 California Academy of Sciences is the oldest museum in California located in Golden Gate Park. The Museum has various types of exhibits such as enclosed rainforest, natural history exhibits, the aquarium (complete with Claude the famous albino alligator), the living roof, earthquake exposition, and planetarium.
The Academy has several webcams showing its most popular animal habitats: graceful stingrays, colorful coral reef, African penguin colony, and the Pacific Ocean from the Farallon Islands.
#5. Alcatraz Island Virtual Museum Exhibit
Once Alcatraz Federal Penitentiary was the most difficult prison to escape. Now it's one of the most popular attractions in San Francisco. If you're fascinated by true crimes, prison TV shows, or history, you'll love this museum. You can explore the cells where American's most notorious served time.
The prison stands on Alcatraz Island, 1¼ miles off the coast. Originally, a fort built in the 1850s stood on the island. That was replaced by a military prison between 1910 and 1912. Then in 1934, the prison was modernized and became a federal penitentiary.
Thanks to the Google Arts and Culture program you can now see from the comfort of your home some of the exhibits housed on Alcatraz.
#6. San Francisco City Live Webcams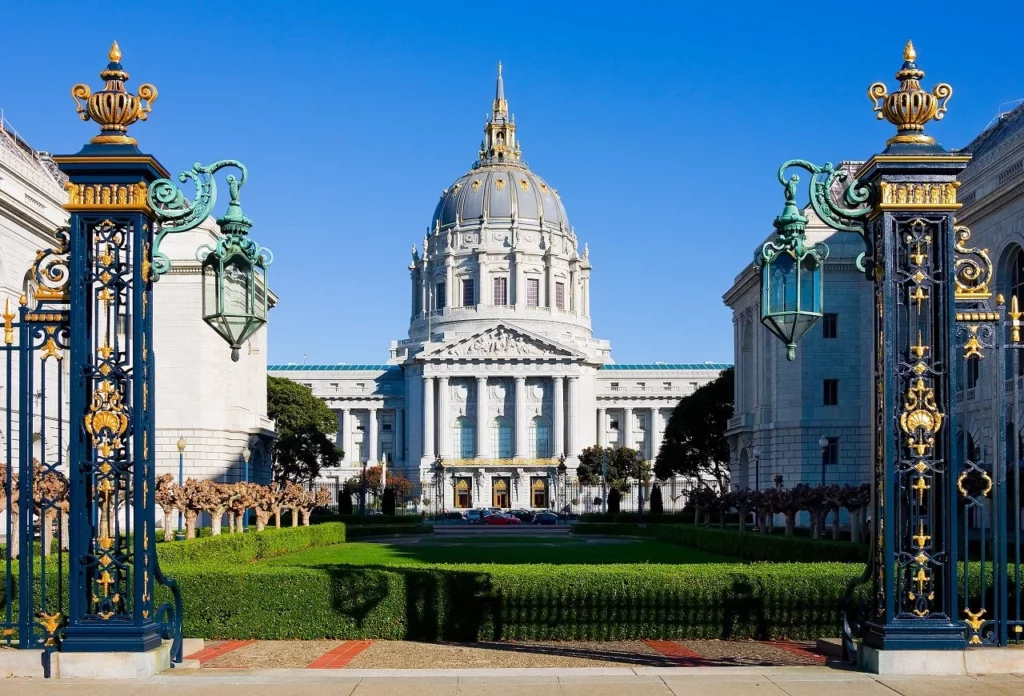 There are many webcams around the City that show the most popular locations. Our favorite are the ones showing 360-degree views of the San Francisco Bayfront and the city's skyline. You can check out these webcams at Earthcam website. You can also find more live webcams located around San Francisco on our website.
#7. Oakland Zoo Webcams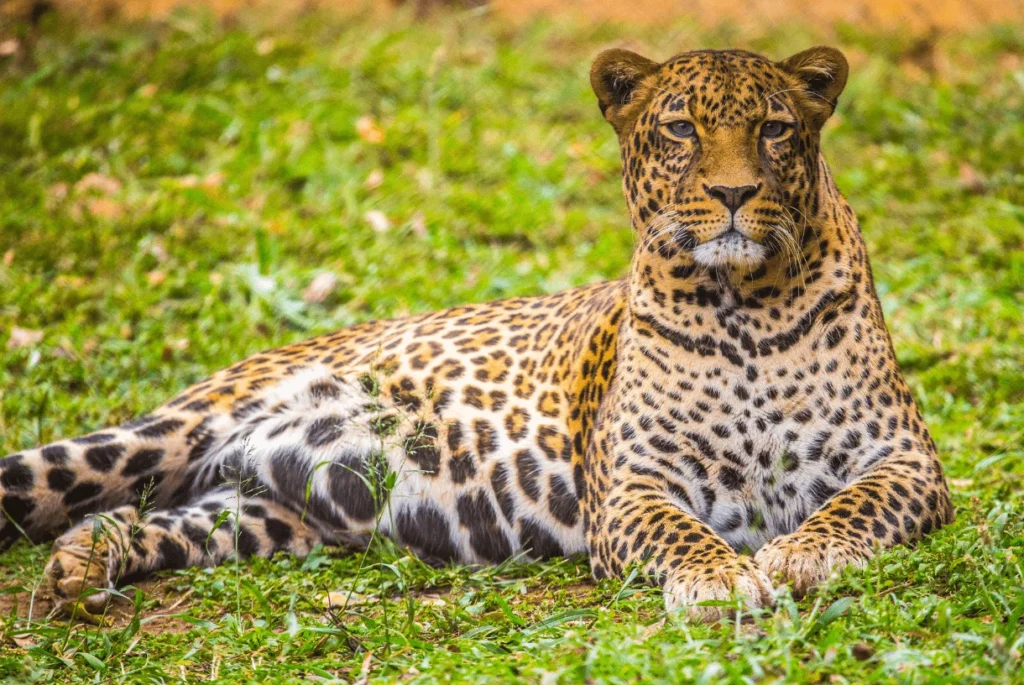 The Oakland Zoo has a perfect balance of animals, play areas, and small rides for kids. Located just across the Bay bridge it has five webcams. Check out three types of bears, elephants and condors HERE.
#8. Cantor Arts Center Online Collection in Stanford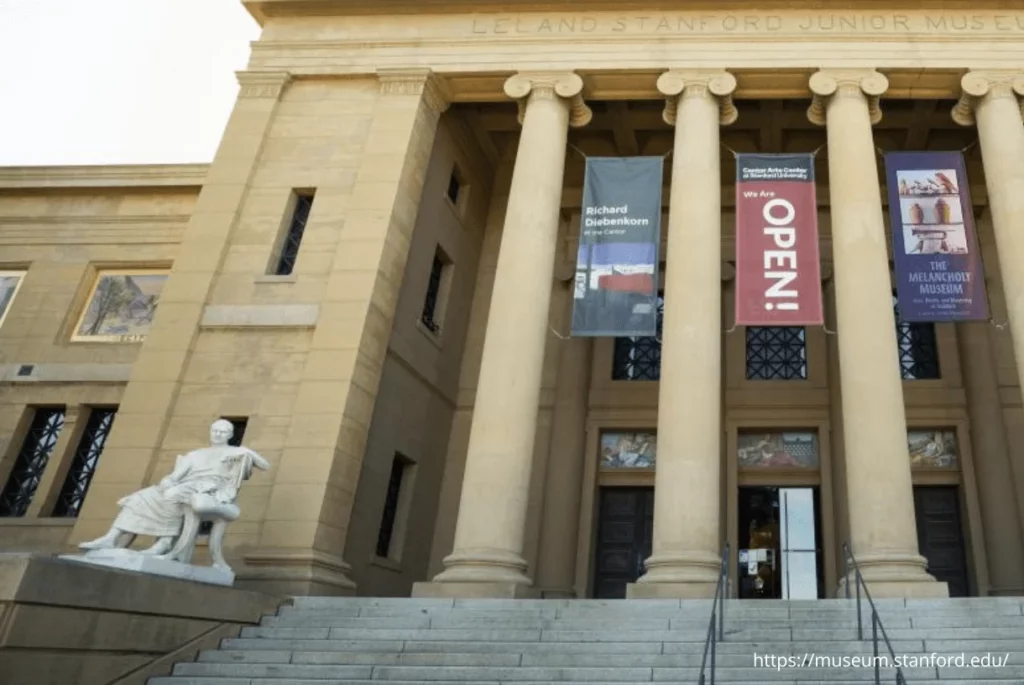 Cantor Arts Center is a fine arts museum located at Stanford University. It has over 40,000 items that span 5,000 of human history including paintings, sculptures and decorative art.
Thanks to Google Arts and Culture program you can view Cantor Arts Center collections online.
#9. Winchester Mystery House Video Tour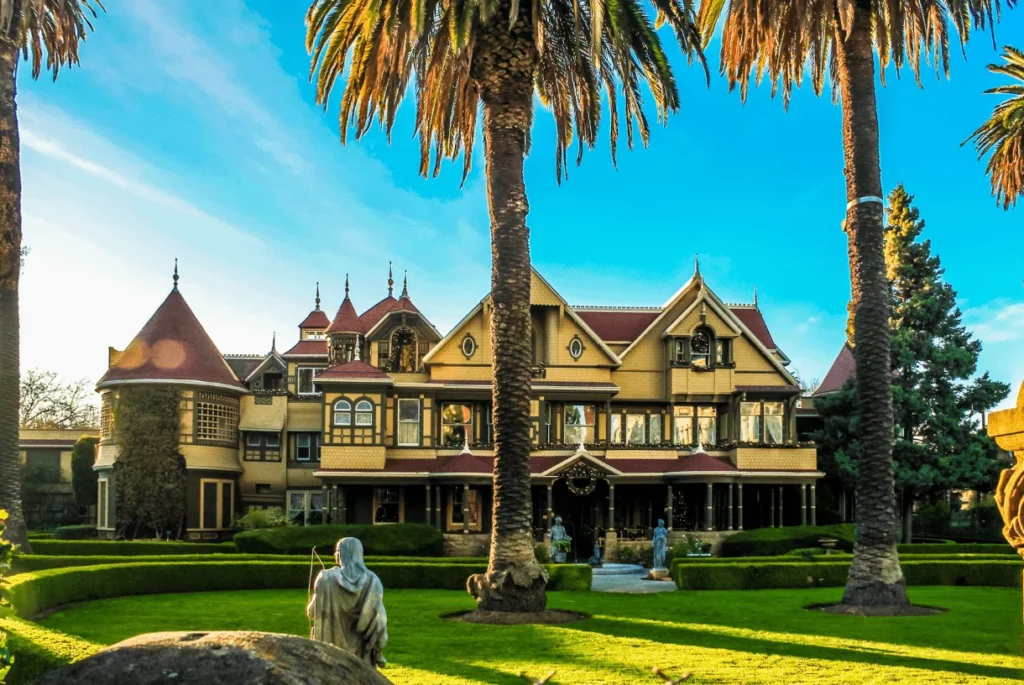 The Winchester Mystery House is a mansion located in San Jose within one-hour drive from San Francisco. Once the personal residence of Sarah Winchester, the widow of firearm magnate William Wirt Winchester, it is now one the most popular tourist attractions in the city.
It is mind-boggling just by the numbers: 24,000 square feet, 10,000 windows, 2,000 doors, 160 rooms, 47 stairways and fireplaces, 13 bathrooms and 6 kitchens.
Now Winchester Mystery House is giving you an unprecedented opportunity to do a free video tour of the house online available till May 3rd, 2020.
#10. Monterey Bay Aquarium Live Web Cams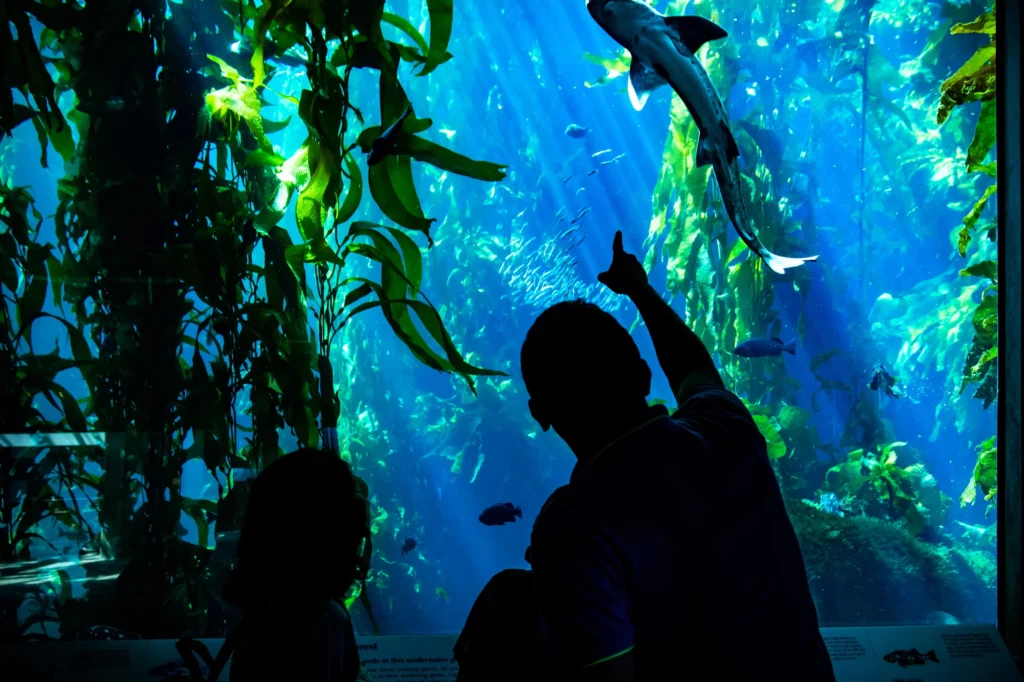 Perhaps the most popular Monterey attraction, the Monterey Aquarium has something for everyone. See swimming jellyfish and playful sea otters. Check out the towering, swaying underwater kelp forest — with one of the largest windows of its kind in the world.
Take a look at the live cams and watch sea turtles, stingrays, sharks, jellyfish and even penguins! Now you can experience the wonder of the ocean no matter where you are.
If you found this article about virtual tours helpful and entertaining, please share this information with others. Don't forget to follow us on Facebook and Instagram where we post even more cool photos and videos about our tours!
Published on: April 1st 2020