10 tips for the best visit to Napa or Sonoma Valley
Visiting California's wine country can be a magical, once-in-a-lifetime experience. Whether you are an amateur or aficionado, brushing up on your Napa and Sonoma awareness before you go can help the trip live up to your lofty expectations!
In this article we will go over some essential knowledge everyone should know before they go to California wine country. Once we cover the basics, we will give you 10 tips to ensure a fabulous wine country visit.
This information will demystify the region, take away some of your planning stress, and allow you to enjoy an incredible trip to Napa Valley, Sonoma County, or both. So let's dive into that wine knowledge!
Napa and Sonoma are Rock Stars on the International Stage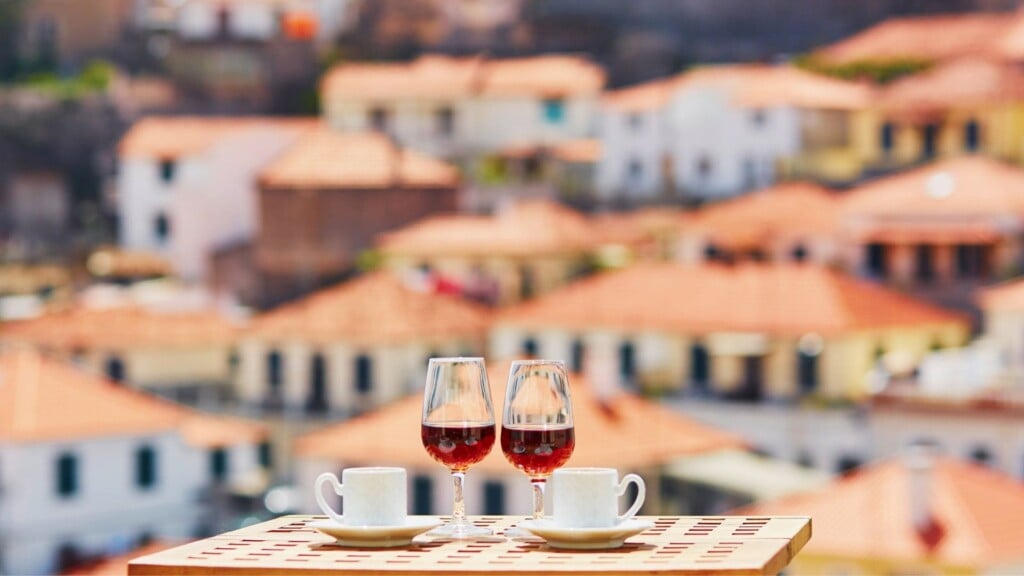 Winemaking has a long history in California dating back to early Spanish missionaries who needed something to do in their downtime. But it wasn't until 40 years ago that humble Napa Valley achieved celebrity status among the wine elite.
Amazingly, California wines never got much respect until connoisseur, Steven Spurrier, secretly placed French and California wines against one another in a taste test. Known as the Judgment of Paris, this event changed everything (check out the movie Bottle Shock).
Since then, California wines have exploded in popularity and prestige. Every year, millions visit Napa and Sonoma to taste some of the best wines in the world, one lovely sip at a time.
California Wine Country: Napa vs. Sonoma
California wine country consists of two powerhouse wine regions that, even if you know nothing about the area, you have probably heard of. Napa Valley is the more famous of the two, due to that Judgment of Paris competition, but both have so much to offer.
Napa Valley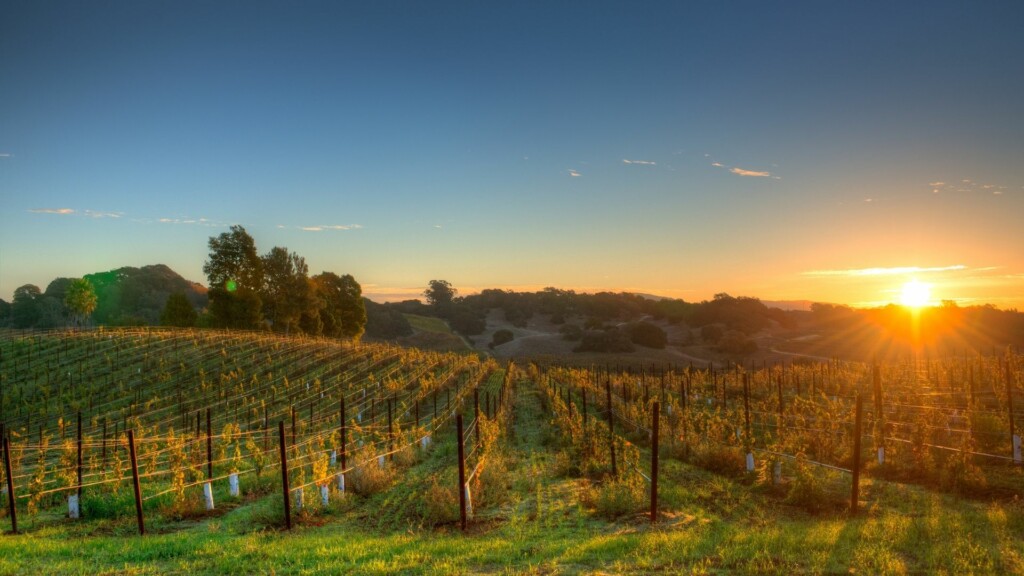 Napa Valley is located in Northern California 50 miles northeast of San Francisco, just east of the Mayacamas Mountains. It consists of 4 regions and 5 distinct towns. From South to North they are:
American Canyon
Napa
Yountville
St. Helena
Calistoga
Some confusion is caused by the name Napa. While it is indeed the name of the entire region, it is also the name of the biggest town in the valley. Now that you know, don't let it confuse you when doing research or making reservations.
Napa Valley offers over 400 wineries to visit, beautiful countryside to explore, luxurious accommodations to choose from, and Michelin-starred restaurants to dine in.
It has the fancier reputation of the two regions, and its prices do tend to reflect that. That is not to say that you cannot find bargains in Napa, but compared to Sonoma, it is the area in which to pamper yourself and expect to spend a little more.
Napa's vineyards and wineries are known for bold Cabernet Sauvignons and buttery Chardonnays. If you already know you love those wines, keep that in mind when choosing where to visit, and learn about Napa Valley's best wine tours.
Sonoma Valley and County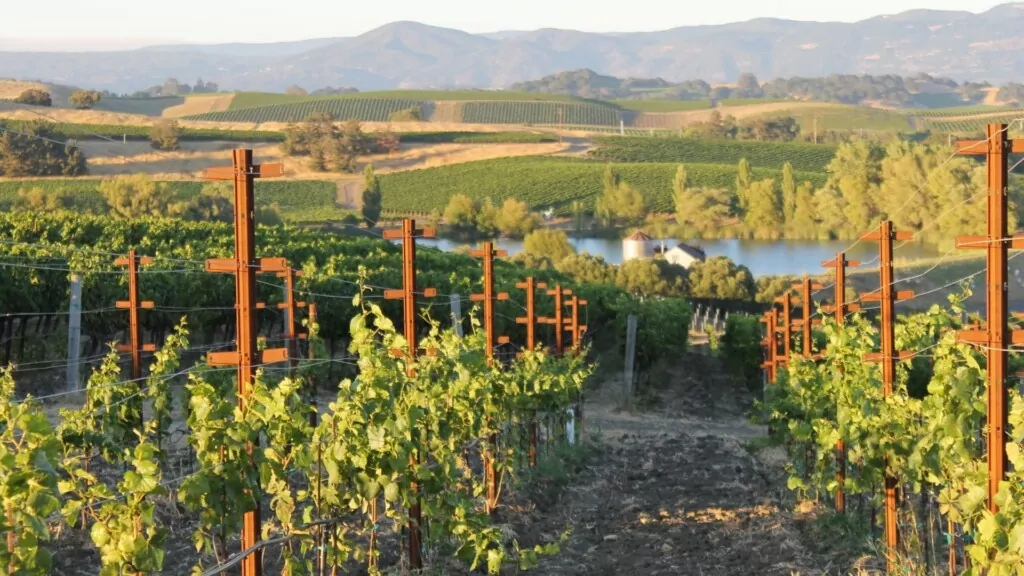 Sonoma County lies just on the other side of the Mayacamas Mountains from Napa Valley, just 45 miles north of San Francisco. It is a much larger area than Napa, consisting of the Sonoma Valley spanning from San Pablo Bay North to Santa Rosa, and then expanding out into Sonoma County, with wineries centered around Healdsburg and Guerneville.
Similarly to Napa, Sonoma is both the name of the county/region AND the city of Sonoma in Sonoma Valley. Did they have to make it so difficult? Just keep it in mind.
Sonoma is Napa's older and more relaxed cousin. While you can find upscale tasting rooms and Michelin-starred restaurants here too, the vibe is more laid back and rustic. A huge perk to this is prices tend to be cheaper.
As far as wine is concerned, Sonoma's expansive region and broad range of climate and soil conditions produces a broad variety of wines. And they actually produce twice as much wine as Napa Valley! Visitors come to Sonoma for its cool climate Pinot Noirs, zesty Chardonnays, popular red blends, and refreshing sparkling wines.
To sum up, if you are looking for a trip with a luxe European feel, dramatic vineyard views, and classy tasting rooms, head to Napa. For something a bit more authentically California with some country charm, consider Sonoma. Or of course you could always head to both!
If you are interested in visiting both regions, we recommend either taking a Sonoma and Napa Valley wine tour from San Francisco, which will handle the transportation logistics for you, or planning to spend at least a day in each. You will find that Napa and Sonoma are further away than you think, and if you have the time, you simply won't regret dedicating a full day or more in each area.
Location Makes the Wine for California Wine Country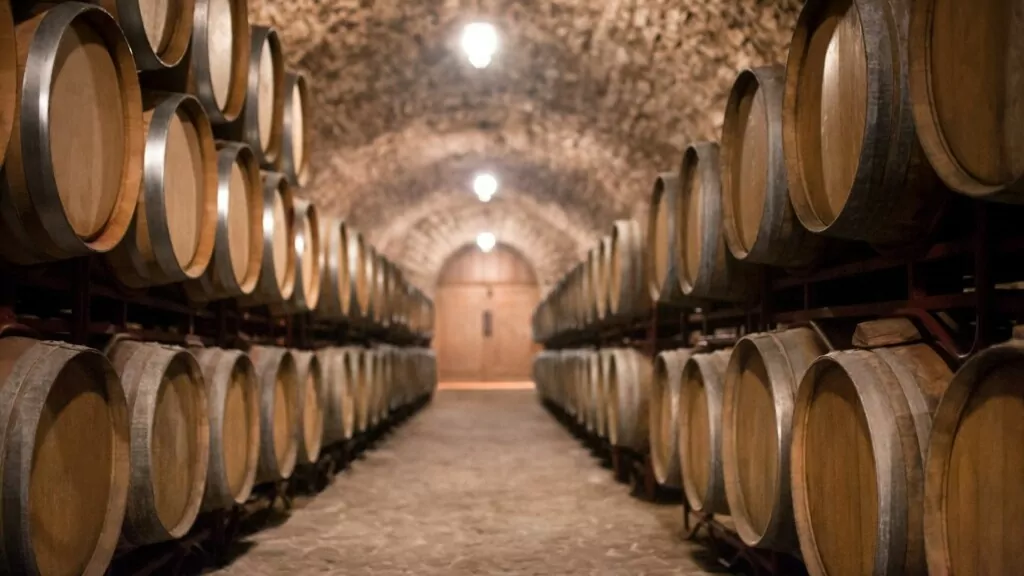 Napa and Sonoma Valleys are perfectly situated in a geographic Goldilocks zone. The mix of cool air and fog from the bays of San Francisco and San Pablo, and warm summer sun help the grapes plump and grow to perfection.
Each little hill and valley influences how the grapes mature. In fact, even on the same vineyard property, microclimates make the harvest and, ultimately, the wine different from one acre to the next.
During your trip you may hear the word "Terroir." Terroir refers to all of the details of a place that makes a specific grape taste the way it does. The slightest differences in soil, climate, elevation, neighboring plants and more affects the grapes, and then the wine, in intricate ways.
The differences between and within the vineyards in Napa and Sonoma are much of what makes this region so special. If you are interested in the details, don't forget to ask your guide or winemaker during your tastings. Surprise! They love talking about wine 😉
The Best Time to go to California Wine Country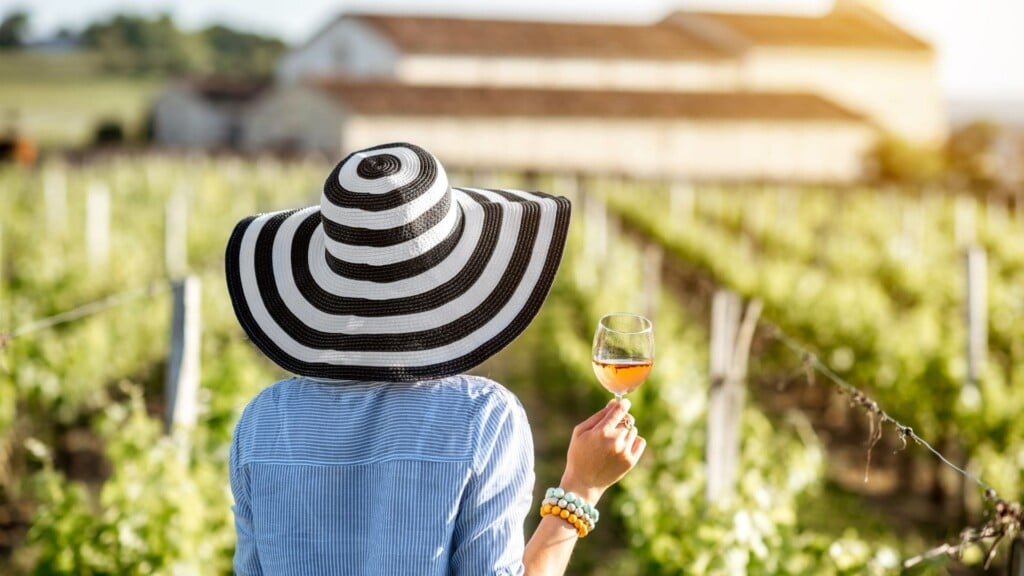 While we think you should always go to wine country, no matter the month, you will experience the area differently in different seasons. Read this article for a deep dive into the seasons in Napa Valley.
These regions revolve around harvest from August – October. This is the busiest time to visit California wine country, but for good reason. Sun worshippers will love the warm weather, the wineries are alive with activity, and there is a special event or party everywhere you turn.
Late fall sees a fall in visitation, although many come to see the gorgeous fall colors on leaves and vines. Hotels begin to drop prices and wineries prepare for the "low season."
Winter is known as Cabernet season, when the atmosphere is perfect for snuggling up by a fire with a glass in hand. This time is great for spa trips and one-on-one attention at wineries.
Spring brings life back to the dormant vines with bright green growth. The crowds remain low until summer and many claim this time as a favorite for a laid-back visit.
Of course summer is busy, even before Harvest. Everyone has time off from work and school, so expect families to be vacationing at this time. The grapes are ripening on the vine, and the rush and excitement of Harvest is about to begin.
10 Tips for the Best Visit to California Wine Country
So now that we have some basic details of the regions under our belt, here are our top 10 tips for a fabulous wine country trip!
1. Travel safely
Perhaps the most finicky detail you will have to deal with during your wine country trip is how to travel between wineries. If you have a person in your group who doesn't drink, the solution is simple. Otherwise, here are your options:
Pick a Designated Driver each day. They will have to make generous use of the sip and spit method, and get used to simply saying "no thank you." Not to mention staying full and hydrated. This is not a responsibility to take lightly. If it won't work for your group, choose from the options below. Don't put your lives or the lives of others at risk.
Uber/Lyft. This is the obvious solution in this day and age. It is popular though, so don't leave it to the last minute and miss a winery reservation due to a late or unavailable ride. It may be a good idea to schedule your rides for the whole day in the morning.
Hire a driver for the day. This would obviously cost a premium, but it will also be the most convenient. Your car and driver will be available to you immediately. You may even get lucky and end up with a driver who is a wine lover who can give you some great local advice and recommendations.
Book a tour. One of the biggest benefits of a tour to wine country is the built in transportation. Never worry about how, who, or when you will get to the next winery.
Choose a walkable area to winery-hop. California wine country is large and spread out, with many of the most popular wineries over an hour drive apart. Thankfully, there are a couple areas that offer wineries within reasonable walking distance of one another. Some suggestions are Yountville, Napa, Healdsburg, or Sonoma.
2. Dress appropriately in layers and flats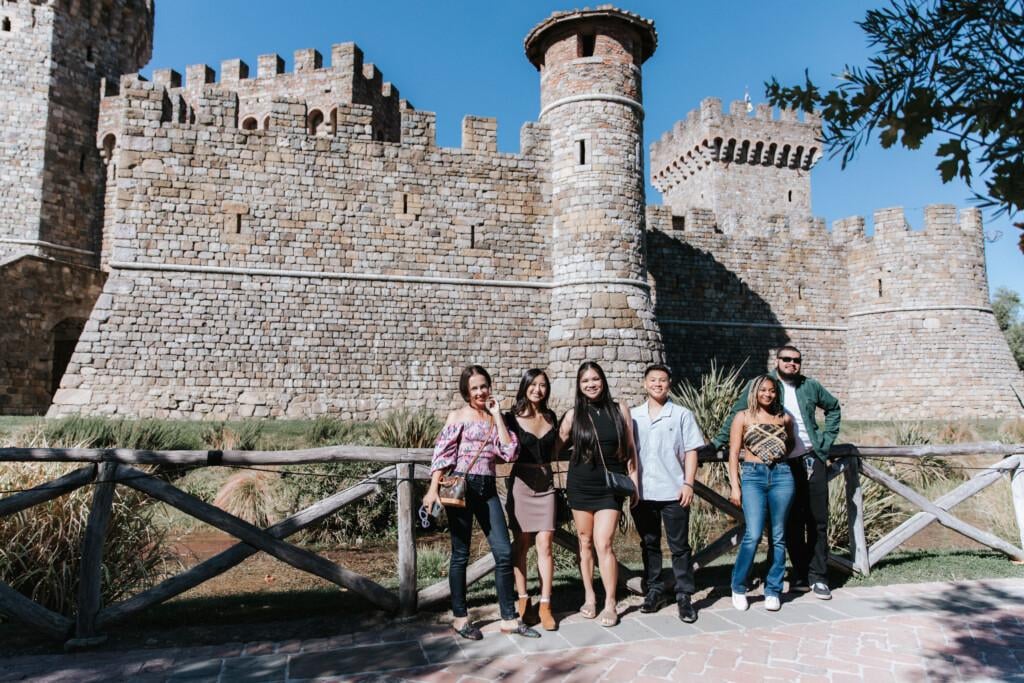 While we all want to look nice for pictures, and some wineries even expect a certain level of appearance from their guests, resist the urge to wear heels for winery visits. If you do bring heels, just save them for dinner at the French Laundry instead of your wine tasting.
Uneven gravel and stone paths, wanders amongst the vines, standing wine tastings, and more are awaiting you in wine country. Don't risk a twisted ankle, or having to pass up an unexpected opportunity because of your footwear.
Similar could be said for layers. During the day from Spring to Fall you may be comfortable in a T-shirt or light dress. But once the sun goes down, the temperature changes quickly and you will want to throw on a sweater or light coat.
3. Save money where you can
A vacation to Sonoma, and especially Napa, will not be cheap, but it doesn't have to break the bank either. Here are a couple of money-saving ideas for you:
Wine Passes. Take advantage of programs like Napa's Priority Wine Pass or even 1-day events like Sonoma's Fall Wine Trail. A flat fee will get you free or discounted tastings, bottles, and more. Do your math, but if you plan to visit and spend money at multiple wineries, these programs can save you big bucks.
Go to expensive restaurants for lunch. Do you have Michelin-starred establishments on your list, but the price tags concern you? Consider heading to those places for lunch rather than dinner. Then try a more casual spot for dinner.
Visit in the off season for deals on hotels. This is a straightforward tactic for seasoned travelers. Hotels in Napa and Sonoma can charge a premium for their rooms and services during the crowded summer and harvest seasons. Try looking at dates in late fall – spring for deals and special offers.
Go on a tour that includes wine tasting fees. Wineries charge from $25-100s for tastings, which can add up quick! Avoid that with a tour like this Redwoods and California Wine Country Tour, that includes the tasting fees at all the wineries you visit.
Pack a picnic. Pick up the fixings for a perfect charcuterie board to enjoy while looking at a beautiful view. Some wineries welcome you to bring your own food, but some don't, so make sure to do a little research.
4. Make reservations
No matter what time of year you visit, make sure to make reservations. Some wineries require reservations for a visit, so don't end up turned away and disappointed because you didn't make arrangements ahead of time.
This is obviously especially true during the summer and Harvest seasons. Start making reservations to wineries, restaurants, and tours as soon as you lock down your dates. Popular activities can sell out months in advance!
5. Enjoy the food as much as the wine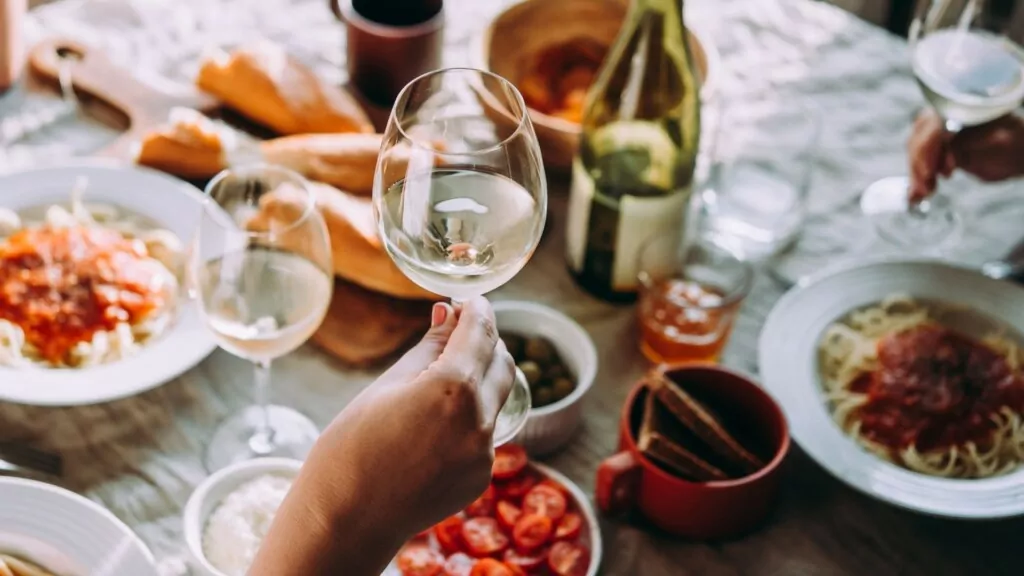 Napa and Sonoma Valleys are known for more than just their fantastic wine. There are world-renowned chefs here, crafting incredible food out of California's legendary seasonal produce.
While it is hard to find terrible food here, and going off of local recommendations or your heart in the moment will usually land you somewhere great, we recommend taking the time before your trip to plan and reserve 1 or 2 special meals. They promise to be something you never forget.
6. Pace yourself
While of course many visitors want to savor as much wine during their trip to wine country as possible, noone wants to spend their vacation ill. Honor the wine and the experience by pacing yourself from the start.
A full day in wine country often starts with a 10 am wine tasting. Make sure to hydrate and take your time from there. Oh, and don't ever be embarrassed to use the available dump buckets. As long as you aren't rude about it, the winemakers will not be offended — that is what they are there for.
7. Don't forget about all of the non-wine activities offered in California Wine Country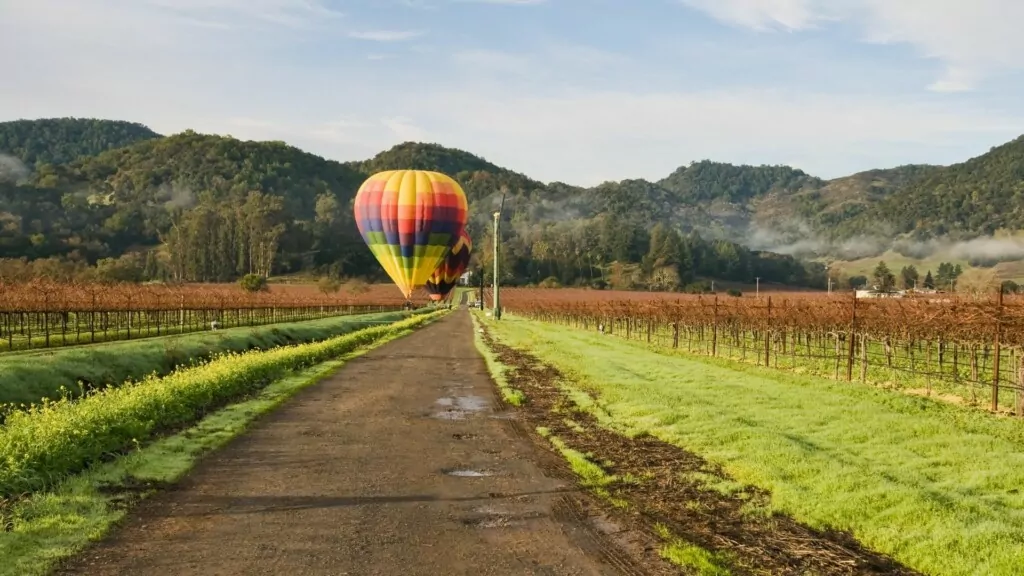 Napa Valley and Sonoma County are world-class vacation destinations, even if you don't go for the wine. Think sunrise hot air balloon rides, murder mystery train rides, bike rides through fall foliage, and all-day spa experiences.
Even those who are there for the wine should take advantage. If you are lucky enough to spend more than 3-4 days in wine country, build in a day in the middle to take a little break from a full day of wine tastings. Try one or more of the activities listed above. The break will rejuvenate you for the second half of your visit.
8. Don't plan too much for one day in California Wine Country
There are hundreds of wine labels in Sonoma and Napa. Unfortunately, the crowded roads during the summer and fall can put incredible wineries up to an hour apart. A bit of planning will ensure that you have a fun and memorable trip.
We don't recommend planning to visit more than 3-4 wineries in a day. This will give you the time to enjoy the properties (and the wines) as they deserve.
While we completely understand the desire to fit in every possible winery, you won't regret slowing it down to savor each moment. Just leave the wineries you couldn't fit into this visit for your next one 😉
button
9. Remember the four S's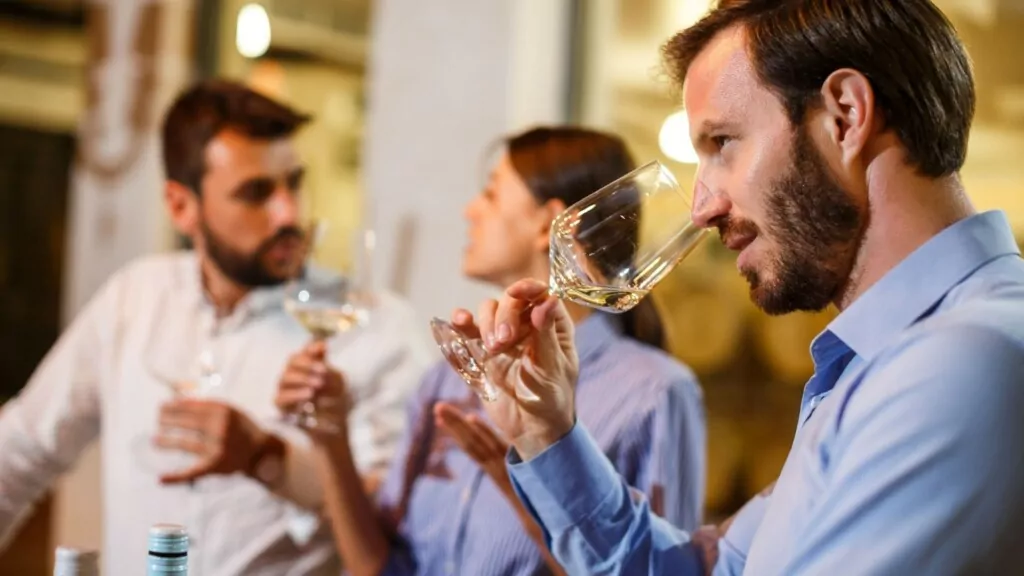 So, all of the planning is done, and now you are about to sip your first wine at your first winery. Congrats!
Remember not to feel intimidated. Some of the fancy words surrounding wine sometimes leaves people feeling like they don't speak the same language. Or worse, that they don't belong there. Never fear — the 4 S's are here!
The 4 S's are See, Smell, Sip, and Savor. If you keep those steps in mind, you will fit right in at your wine tastings and experience the wine in front of you like never before.
You don't have to be a connoisseur to learn how to describe what you like and don't about wine. On wine tours, we teach our guests to grab the wine by the stem and break it down using these 4 S's:
See: Visual inspection of the wine under good lighting.
Smell: Identify aromas by breathing through the nose.
Sip: Taste the sour, bitter, sweet and other flavors.
Savor: Reflect on what you've done. Repeat. Draw conclusions.
For those interested in a bit deeper dive into wine-tasting techniques, here you go.
See. Lift the glass up a bit toward a source of natural light or against a white background, describe what you see.
The color indicates the type of grape, climate, flavor, even age. Deep-colored whites may be sweeter. Dark reds may be a tip that the grapes experienced an unusually hot season. Can you taste it?
Is the wine clear? Young wines are generally clearer. Hand-crafted, unfiltered or mature wines may contain visible residue that makes them cloudy. This is normal and fine to drink.
Check out the "wine legs", clear streaks and droplets that linger on the inside of the glass as you swirl the wine (if you want to show off, just say "Gibbs-Marangoni Effect" as you do this!). Longer 'legs' typically mean high alcohol or sugar content. 'Legs' bleeding down the sides from a red wine signal a "full-bodied" wine.
Smell. Once again, gently swirl the wine in your glass so oxygen causes it to release aromas. With your eyes closed, stick your nose into the glass. Take a deep sniff. What do you notice?
Start with fruits. Does it smell citrusy, tropical, floral or berry-like? Blue, black or red berries? Describing aroma takes some imagination. For this test, "there are no wrong answers".
Do you detect subtle secondary aromas from the winemaking process? Most common are yeast, cheese, nuts or hops. Your nose might also pick up hints of the barrel or bottle aging such as holiday spices, vanilla, autumn leaves, bark, moss, tobacco, leather, cedar or roasted bacon.
If you have some time, notice the aromas of a good mature wine right after it is opened and how they change after it has had a few minutes to sit and breathe in a little oxygen.
Sip. Now, take a sip. Gently roll the wine around in the mouth. Part your lips ever so slightly and draw in some air for even more flavor. Swallow. Repeat. Pace yourself by using the "spit" receptacle at the tasting counter.
What do you taste? All wines are acidic and have sour notes. Do you taste bitter flavors? The sweetness from residual sugars is usually easy to detect. Put what you taste into words. How about pineapple, cherries, cranberry, orange, blackberries, plum or pumpkin?
Wine has texture, especially high alcohol and very ripe ones. Alcohol makes the wine feel "richer". You are detecting tannins when your tongue has a drying sensation.
When alcohol, tannins and flavors are in a pleasant balance then you can say the wine has a good structure. Notice how things change on the second or third sip.
Savor. The next organ you use is your brain. Did you like the wine? How was the wine unique or memorable? Were there any characteristics that impressed you? At the end you could say the wine is either "short" or "long" if the flavors stay on for a pleasant while.
Learning to enjoy a wine tasting is all about fine tuning your powers of observation. Make a game of it. Challenge your fellow tasters to see who can be the most outrageous and imaginative in the descriptions of a wine.
10. Leave your comfort zone
Even if you already think you know what you like, part of the fun of doing a Napa or Sonoma Valley trip is to discover something new and to learn what makes a wine better for YOU.
If you keep an open mind and try things you think you may not like, you will be introduced to incredible wines you have never experienced before—all directly from the source! Have fun planning and enjoying every minute of your California wine country vacation! If you would prefer to just sit back and relax, while a wine country expert guides you through an incredible day of wineries, let us show you the area on one of our popular California wine country tours!
Published on: October 30th 2023