Should you go to Napa or Sonoma for wine tasting?
The debate over whether Sonoma Valley or Napa Valley is better for wine tasting is as old as the ancient redwood trees that dot the Northern California coast. Both valleys are beautiful, full of history, and boast some of the finest Pinot Noir and Cabernet Sauvignon wine in the world.
But there are also some significant differences between Napa and Sonoma.
Like most things in travel, whether it is better to visit Sonoma or Napa Valley for wine tasting depends on the preferences of you and your traveling companions. Having visited both regions many times, I'd like to offer some insider perspective on the differences between Napa and Sonoma.
So you make the best decision for your California Wine Country tour, let's consider the differences between Napa and Sonoma:
The Vibe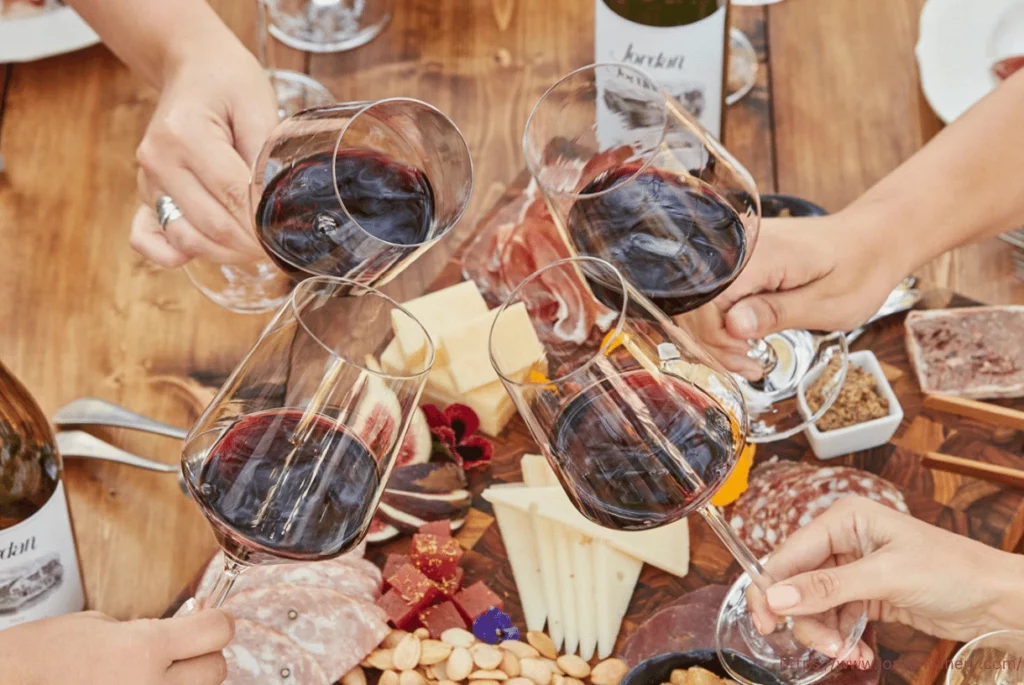 Sonoma Valley is larger but has a smaller population than its Napa neighbor. It boasts a vibe that is casual, friendly, and unpretentious. You can stop by a small winery and get a tour of how they make their wine—and even try some samples right there in the barrel room. It's less crowded than Napa Valley and has a more relaxed atmosphere overall; some even call it "California's secret coast." You'll find fewer people dressed up here than you would in Napa Valley; most visitors wear shorts or jeans when visiting wineries. If you're looking for a place where you can kick back and relax, Sonoma might be your best bet.
Napa Valley, on the other hand, has a population of around 80,000 people and enjoys the most prestigious reputation among California's wine regions. The area is also known for its beautiful rolling hills and stunning mountain views. Its high-end wineries and tasting rooms feature elaborate grounds and stunning architecture. Napa Valley is also home to many celebrity-chef restaurants. If you are looking for luxury (and don't mind paying a little extra), Napa is probably your destination.
History
Most people are surprised to learn that Sonoma was the first region to establish grape cultivation and wine production in California. Mexican settlers arrived in Sonoma in the 1830s and were thrilled to discover fertile soil and beautiful mountainsides – that were perfect for growing California-origin grapes. In 1857, Giuseppe Branciforte imported Italian vines from Europe and planted them on his ranch near Sonoma Creek.
By 1850, there were more than 100 wineries in Sonoma Valley alone, producing more than 25 million gallons of wine each year. The area became known as "the Rhone Valley" because of its similarities to that region in France.
This golden era lasted until Prohibition shut down most wineries across the country. A few wineries survived this period by selling their products under the table to local speakeasies or church officials for use as Sunday "sacramental wine". Buena Vista Winery adopted this strategy and it's still going strong to this day! Today there are over 500 wineries and vineyards spread throughout the county.
In Napa Valley, Native American Miwok tribes had lived in the valley for over 8,000 years. In 1823, Mexican ranchers came to the grassy hillsides in Napa Valley to raise beef for the growing California market. Eventually, they took a tip from local Catholic Missionaries and tried their hand at cultivating grapes and producing wine. As more and more people began to settle in this area, so did wine production.
On May 24, 1976, a momentous occasion occurred that changed everything – a wine shop in Paris decided to host a competition for the wines of France versus Napa – assuming that France would win. Much to everyone's surprise, two Napa Valley wines, a Cabernet and a Chardonnay, won the "Judgment of Paris" and put Napa on the map. Today, there are over 400 wineries in Napa Valley producing 1,000 different brands of wine.
The Wines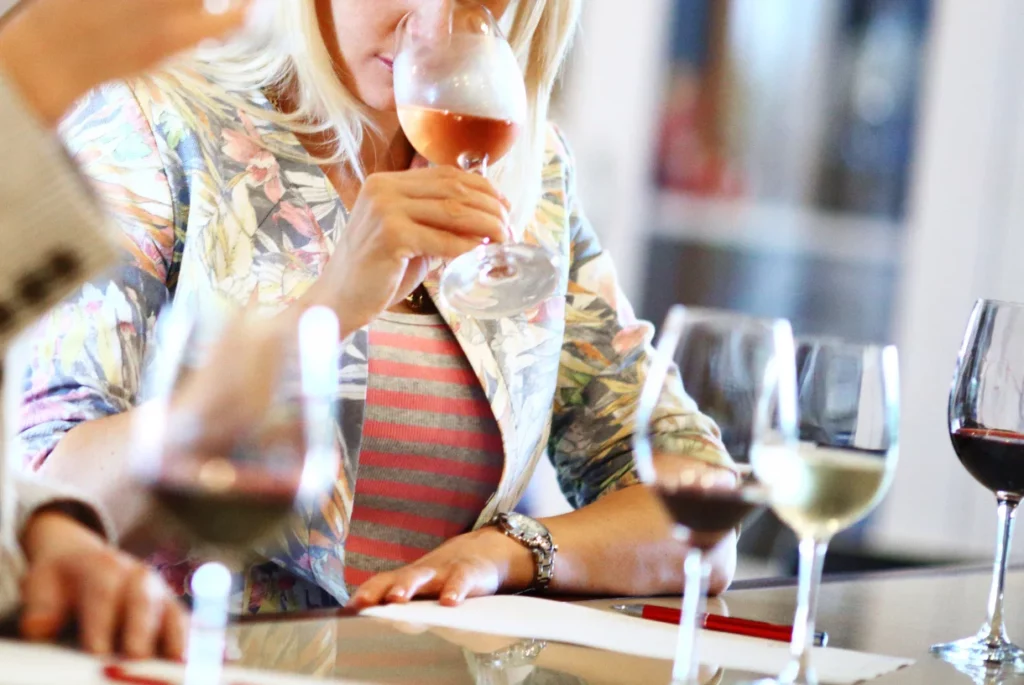 What is the best way for you to decide if Napa or Sonoma is best for wine tasting? The wine itself!
In Napa, the most popular and widely planted grapes are Cabernet Sauvignon and Chardonnay. Additional red varietals include Merlot, Pinot Noir, and Zinfandel. Napa wines tend to have more body and complexity than Sonoma wines, but they're also generally more expensive.
Napa tends to be more formal, with a lot of focus on marketing and branding. It's also where most of the high-end wines in California come from—the ones that cost hundreds or thousands of dollars per bottle and are only sold at specialty stores and five-star restaurants. The winemakers here are known for being perfectionists who will spend months picking out the right kind of oak tree for aging wine in its barrels.
Sonoma has a great variety of micro-climates and produces many fine Chardonnay, Cabernet Sauvignon, Pinot Noir, Sauvignon Blanc, and Zinfandel wines. If you're a fan of these styles of wine, then you'll love what this region has to offer.
The winemakers in Sonoma tend to be more laid-back and less likely to get hung up on details like whether or not their grapes were grown in clay soil instead of rocky soil, or whether or not their grapes were hand-picked or machine-picked. They're more likely to focus on making good wine that tastes great and costs less, which makes them appealing to those who want to try something new without breaking the bank.
Cost of Wine Tastings
Wine tastings are a great way to experience the beauty of Napa and have a fun time with friends…but they can also be expensive. The cost for these experiences will vary but expect to pay between $80 and $200 per tasting. However, it's worth noting that many tastings include appetizers and snacks. You'll also get to try some of the best wines from around the world and meet the people who make them. If money is no object, treat yourself to a private tasting at Silver Oak Cellars' Reserve Room for $350 per person.
The wine tastings in Sonoma tend to be less expensive than those in Napa. Expect to pay $15 to $40 per person, depending on the winery and the type of wine you're tasting. Some wineries charge by the flight of wines—meaning you'll pay a set fee for three or four different wines—while others charge by the bottle or glass of wine. If you're going to a smaller winery, they'll likely offer free tastings. And some larger wineries have free samples available but may charge for other wines.
Places to Stay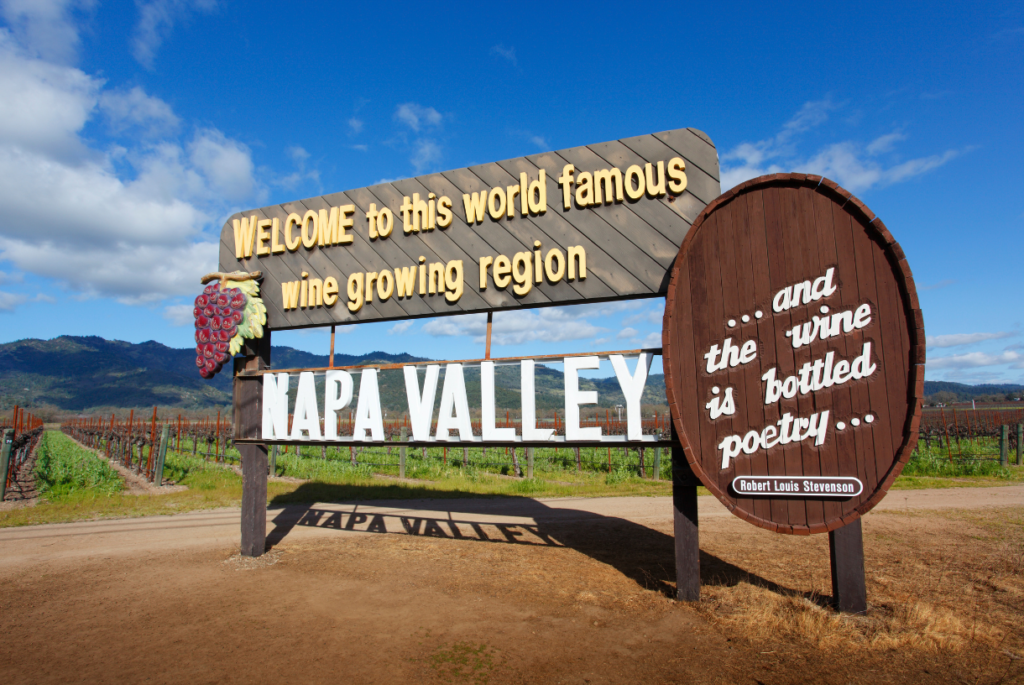 Napa Valley is world-renowned for its many luxury hotels that offer the ultimate relaxation at $1,000 or more a night. However, Napa also offers many other types of lodging, which are just as diverse as the city itself. If you're looking for a truly five-star experience, look no further than Auberge du Soleil which offers unparalleled luxury amid 33 acres of pristine countryside.
For a more budget-friendly option in Napa, the UpValley Inn provides a cozy boutique hotel experience (with soothing hot springs) for around $200 a night. And for a truly unique experience, stay at the Harvest Inn, St. Helena which is surrounded by 370 towering redwoods – you'll feel like you're in a storybook village.
Sonoma has all types of lodging – from affordable inns that are right next to the vineyards, to more expensive hotels that have beautiful views of the valley. Whichever you choose, they all provide tranquil environments where you can enjoy the outdoors while still getting plenty of relaxation.
For an upscale experience in Sonoma, the meticulously restored Farmhouse Inn is one of the most highly rated resorts in the world. The Astro is a moderately priced mid-century motel with modern amenities – including on-site bicycle repairs. And if you prefer an Airbnb, why stay in a regular house when you can stay in a gingerbread house?
Dining Options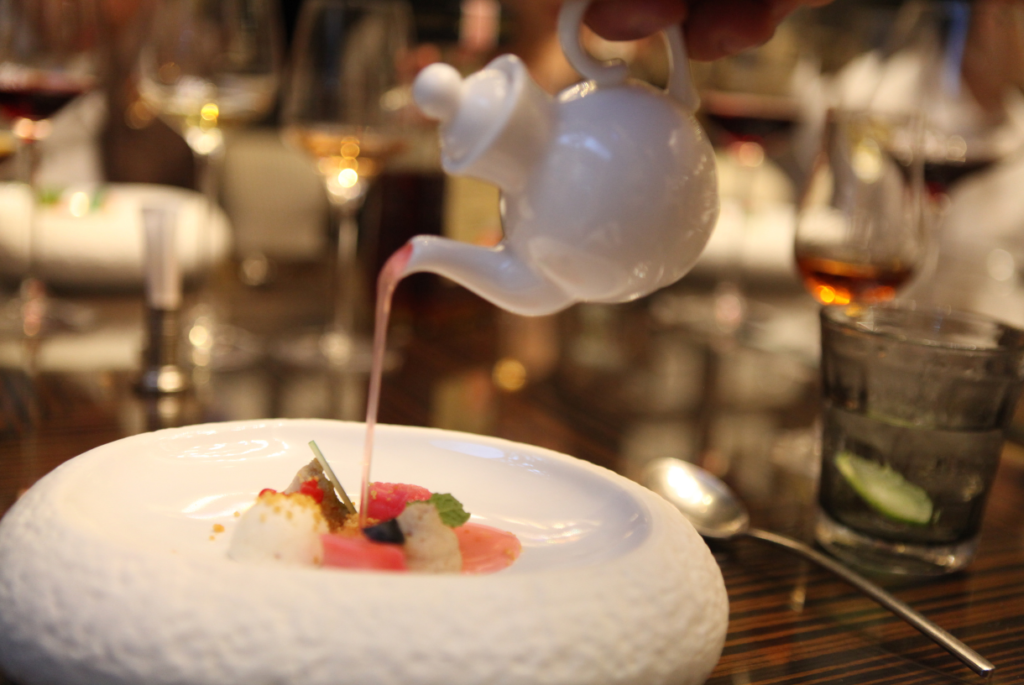 Dining in Napa is a fantastic experience. You can relax and enjoy the beautiful weather while you dine on some of the best food in California. The atmosphere at these restaurants is part of what makes them so special. For one thing, many are housed in old houses or barns, which creates a cozy, intimate space while you're eating. And the choices are incredible, with everything from Michelin-starred restaurants to hole-in-the-wall gems serving up delicious homestyle food.
Enjoy yummy cheap eats at Gott's with elevated burgers and fries cooked Napa-style. For one of the most famous dining experiences in the world, go to The French Laundry. And for something out of the ordinary, enjoy exquisite Mediterranean food inside a historic barn at Layla.
Dining in Sonoma is as delicious as it is diverse. With so many restaurants to choose from, you'll never be bored. The city of Sonoma has become known for its agricultural lifestyle, and that extends into its restaurants as well. The local cuisine is a fusion of Californian, French and Italian influences.
You'll find lots of fresh, locally grown produce, meats, and fish at every meal. Seafood is plentiful here, especially in the summer months when the salmon are running up through the Russian River Valley. For a family-friendly option, enjoy freshly baked pizza and crispy chicken sandwiches at Mary's Pizza Shack. Looking for something more upscale? Once you sit at the antique bar at the girl & the fig, you'll be transported to 1940's Paris. Traveling with friends? Enjoy fish and chips, curry samosas, and sweet potato fries while you listen to live music in the hopmonk beer gardens.
Things to Do
Need a break from the wineries? Don't worry, there's plenty to do. If you're looking for a relaxing day with your family, try visiting one of the many parks. There are beautiful spots where you can enjoy nature and be away from crowds. If you love animals, there are plenty of farms in Sonoma County where you can see baby pigs and enormous cows and get milk straight from the source.
These are my favorite things to do in Sonoma…
See how your favorite craft cheeses are made on the California Cheese Trail.
Take a private bespoke guided tour of Sonoma Wine Country.
Enjoy brick oven-baked sourdough bread in a magical garden.
Burn off those carbs on a half-day bike ride.
Enjoy live music and a mocktail at a speakeasy.
Check out Sonoma Plaza with its historic buildings and museums from the Gold Rush era.
Napa is a gorgeous city with lots of things to do and see, and you don't need to be a wine expert to enjoy yourself. Go for a hike through the vineyards or on one of the many trails. Walk around Downtown Napa and check out all the great restaurants and shops.
Check out my favorite activities in Napa…
You'll get the ultimate Instagram pix when you soar high above the clouds in a hot air balloon.
Sample homegrown olive oils and other delicacies inside a 100-year-old barn.
Take a journey back in time on the Napa Valley Wine Train.
Build a picnic lunch with the freshest, most delicious ingredients at Oxbow Public Market
Visit the Napa Valley Museum and see the incredible history of the area.
Last Thoughts on Choosing Napa or Sonoma for Wine Tasting
The weather in both regions is similar in that it can be hot during the summer months (July & August) with temperatures reaching into the 90s or even triple digits! However, spring and fall are beautiful times to visit both areas with mild temperatures around 70 degrees. Winter can range anywhere from 40 degrees during colder months to 60 degrees in March.
The peak season in Wine Country is during harvest season, in the late summer and fall. Crowds are dense and accommodations are more expensive. November through February is considered the low season – a great time to experience Wine Country on a budget.
Several airports are all under 75 miles away. You can rent a car or take an Uber from there. There's also a ferry from San Francisco that lands near the Wine Country. I recommend scheduling a tour. You can leave the driving to someone else, enjoy the incredible views, and learn about these incredible regions from professional, knowledgeable guides.
So, is it better to visit Napa or Sonoma for wine tasting?
Choose Napa if you:

…are looking to impress a special someone or celebrate in style.
…cherish five-star dining experiences.
…are patient when dealing with crowds.
…don't mind spending on travel experiences.
…are looking to add rare and renowned wines to your collection.

Choose Sonoma if you:

…are looking for a casual, relaxing weekend away from the kids.
…enjoy roadside tacos in jeans and a t-shirt.
…like wide, open spaces and hidden gems.
…love traveling but need to watch your budget.
…are looking to add drinkable, value-oriented wines to your collection.
I hope that I was able to help make your decision a little easier when it comes to deciding between Napa and Sonoma for wine tasting. To be honest, they are both fantastic destinations for wine lovers, and I know you'll have an incredible time no matter which destination you choose.
If you have any questions, please feel free to leave a message in the chat below or email to contact@extranomical.com. Cheers!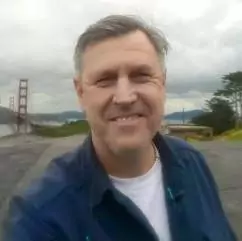 Gary Lillian is an advisor to Extranomical Tours which has led more than 10,000 guided tours in Northern California in the last 10 years. He is a graduate of Northwestern University, holds a master's degree from Kellog Graduate School of Management, and is a recognized subject matter expert in marketing and customer experience engineering.
Published on: June 17th 2022