Without a doubt, getting back to nature is more popular than ever before. Some must-see sights in California are the Redwood forests. Which redwood forest trails are the easiest to reach from San Francisco? Which national and state parks with redwoods are the most fun? Which ones have the best trails for hiking? We have entertained visitors at all of the redwood forests near San Francisco, so here's our list of the best: 
You can visit giant redwood trees just 25 minutes away from the heart of San Francisco. The Oakland Regional Redwood State Park is home to many redwood trails and green spaces in the East Bay. If you go, try the Tres Sendas Trail, a lesser known and less busy trail, that is filled with beauty and wonder. This trail is only a 3.2-mile round trip from start to finish.
Muir Woods: Muir Woods Trail or Dipsea Trail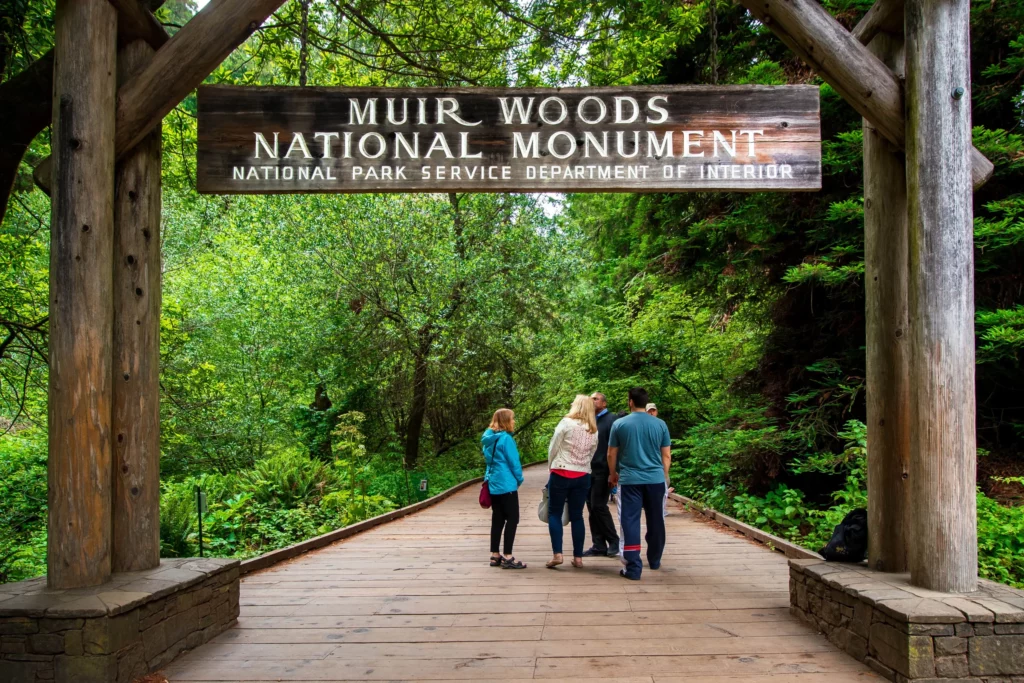 Just a half-hour from San Francisco, Muir Woods boasts some of the oldest trees, many over 2,000 years old. There are many trails to explore while getting a great view of the redwoods growing there. For beginner hikers, the Muir Woods trail is perfect, and at an easy pace can be completed in just 30 minutes. However, this park also has the Dipsea trail, which is really an all-day hike. It is a roughly 10-mile round trip. Bring lots of water and snacks, so you can enjoy taking in the sights in the forest and Stinson Beach.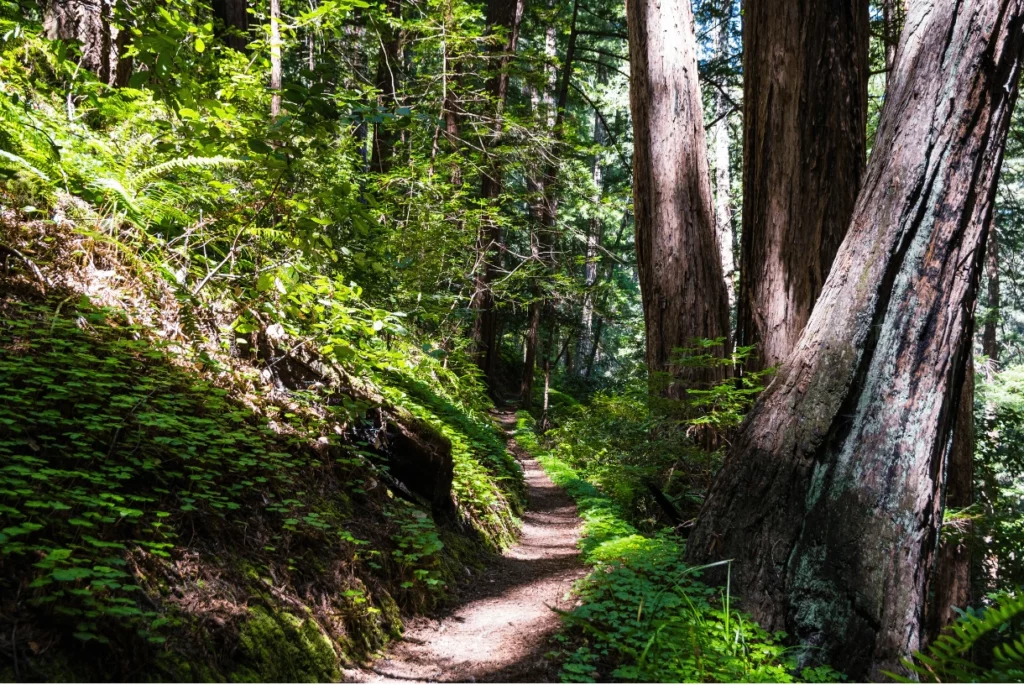 50 miles away, lies Butano State Park, a bit of a hidden gem that is not a normal tourist destination. If you are looking to hike near San Jose and Silicon Valley, this is the place for you. For an easy beginner hike, try the Butano Creek trail, a 2.1-mile-long trail with lots of Coastal Redwoods to view and tons of banana slugs. If you are a seasoned hiker, look no further than the 10-mile Six Bridges Trail to Canyon Loop. "This hike is long; but the redwood trees give it plenty of shade, making it easier to walk than most other long hikes in the California," says Bill Simson, a travel blogger at WriteMyX and 1Day2Write.
Yosemite National Park: Big Trees Loop Trail and Tuolumne Grove Trail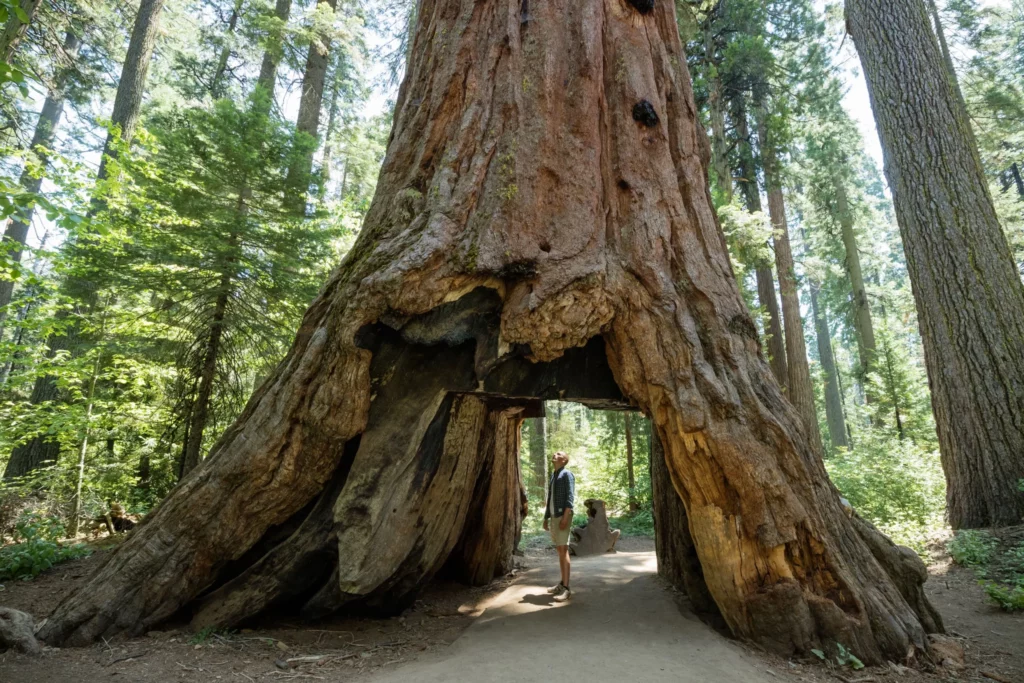 You cannot talk about redwood tree hikes without mentioning Yosemite National Park, home to the Giant Sequoias. Located four hours from San Francisco, this redwood forest works best as an overnight stay and you can even stay overnight in Yosemite in a tent/cabin. A bonus is that Yosemite also has incredible valleys and natural monuments to keep your jaw-dropping. For an easy and wheelchair-accessible hike, take the Big Trees Loop trail. Or for a more aggressive trek, why not check out the Tuolumne Grove trail? Best visited in the colorful autumn, Tuolumne Grove offers you the experience of passing through a Giant Sequoia! Since the return trip on this trail requires you to turn around and head back up the hill, it may seem a lot longer than it actually is, a 2.5-mile round trip.
Prairie Creek Redwood State Park: James Irvine Trail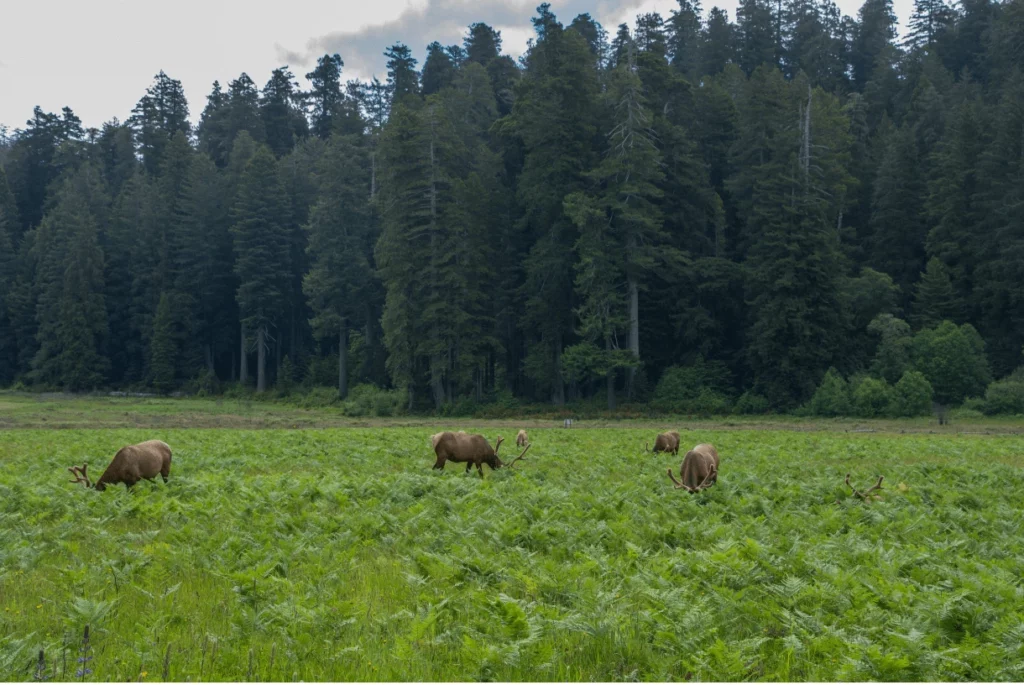 The National Redwood forest is located furthest away from San Francisco at about five and a half hours away. The James Irvine trail is about 10 miles in total and traverses the hillsides and ridges. It's worth doing even if you only take the first 1 or 2 miles just to see the redwoods. "If you can manage the full hike you will see plenty of beautiful vegetation and end up at the ocean, where it meets up with the Fern Canyon hike," says Gillian Richmond, a writer at Originwritings and Britstudent.
These are some of the hikes giant redwood hikes that can be done within a few hours from San Francisco. The redwood trees are a beautiful sight to behold, and they make these hikes extra special. Be sure to remember to call ahead as some trails may be closed due to holidays, weather or other conditions. If you plan to visit in the fist half of 2021, be sure to remember your masks to keep your fellow hikers safe during the pandemic.
Want to discover even more hiking ideas? Check out our comprehensive lists of Closest Redwoods to San Francisco here.
Michael Dehoyos is a content marketer and editor at Coursework Writing Services and PhD Kingdom. He assists companies in their marketing strategy concepts, and contributes to numerous sites and publications. Also, he is a writer at Coursework Writer.
Published on: December 8th 2020