Are you searching for the ultimate weekend getaway? San Francisco is your ideal destination.
The Golden Gate City is the setting for more TV shows and movies than any other city in the USA for a reason. There are so many wonderful things to see and do, you can't possibly do everything in one weekend.
The following 7 activities are those visitors most enjoy. Use this list to make your own plans for a special weekend in San Francisco.
#1. Explore famous streets of San Francisco
San Francisco's steep streets are as famous as its monuments. While you're in San Francisco, take the opportunity to visit Lombard Street, the "crookedest street in the world". This east-west road features a one-block segment with no less than 8 hairpin turns.
You must take a ride in a San Francisco cable car. The cable car system is the last manual cable car system in the world. Every year, 7 million people catch a ride along one of the 3 historic lines established between 1873 and 1890.
If you really love San Francisco's cable cars, you might like to visit the Cable Car Museum on 1201 Mason Street. This free exhibition displays several cable cars dating to Victorian times along with related historic exhibits.
#2. Cross the Golden Gate Bridge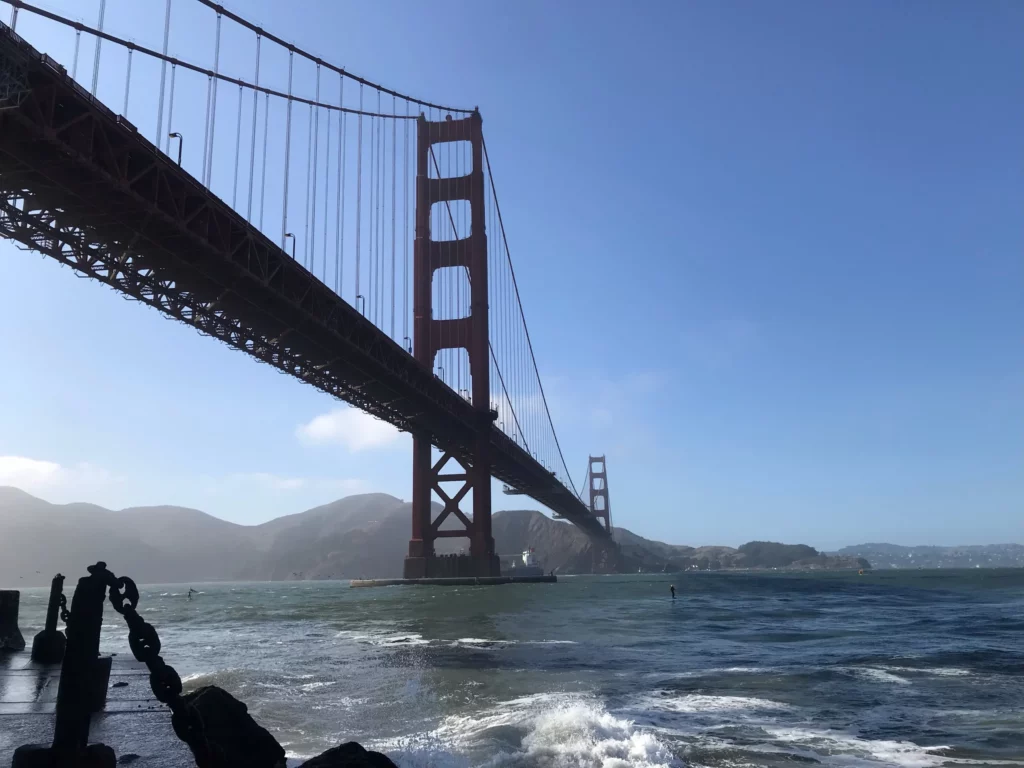 The Golden Gate Bridge is the most iconic landmark. Opened in 1937, it's 1.7-miles-long and spans a 1-mile-wide strait. You can get great views of the bridge by walking along Baker Beach. It's a popular stretch of soft sand with amazing views of the bay.
It's possible to walk or cycle across the bridge, and there's no charge. If you choose to drive across the Golden Gate Bridge toward San Francisco, there's an $8.35 toll. There's no toll for leaving the city. Another great way of viewing the bridge is on a river cruise or a self-guided San Francisco city tour.
#3. Escape Alcatraz
Once Alcatraz Federal Penitentiary was the most difficult prison to escape. Now it's one of the most popular attractions, and you can leave whenever you wish. If you're fascinated by true crimes, prison TV shows, or history, you'll love this museum. On one of the Alcatraz Tours, You can explore the cells where American's most notorious served time.
The prison stands on Alcatraz Island, San Francisco, 1¼ miles off the coast. Originally, a fort built in the 1850s stood on the island. That was replaced by a military prison between 1910 and 1912. Then in 1934, the prison was modernized and became a federal penitentiary.
The prison became famous for holding convicts like Alvin "Creepy" Karpis, "Machine Gun" Kelly, and Al Capone. Now, over one million people visit Alcatraz Island every year.
#4. Eat in Chinatown
Did you know that San Francisco boasts the oldest Chinese quarter in North America? The city's Chinatown is also the biggest Chinese settlement outside Asia. No wonder it's the best place in America to come and eat authentic Asian cuisine.
The California Gold Rush during the 19th century attracted immigrants from China, many of whom wound up working on the railroads. Their descendants have settled in San Francisco. Although the Golden Gate Bridge is the most iconic monument, Chinatown gets more tourists.
There are 34,557 ethnically Chinese residents squeezed into 24 blocks. Chinatown contains several churches, 2 hospitals, and Chinese temples. And, of course, more Chinese restaurants than anywhere else in the union.
#5. Admire Muir Woods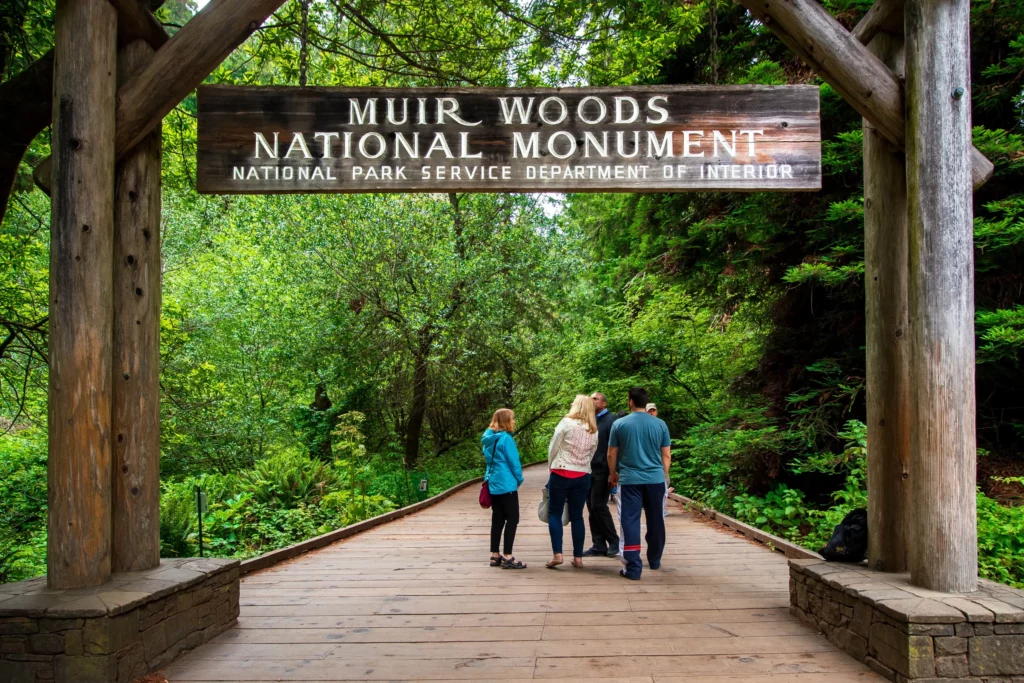 If you want to see mature redwoods, Muir Woods is where you need to go. Almost a million visitors come here every year, and nature lovers can benefit from an expert-led guided tour of Muir Woods. Muir Woods is an old-growth coastal redwood forest filled with majestic trees.
The local microclimate causes a fog to envelop the forest, giving it a mystical ambiance. Birdwatchers love to come here to observe the 50 species of birds, and you can also encounter chipmunks, foxes, and black-tailed deer. But watch out for the mountain lions!
Although Muir Woods is located only 12 miles from San Francisco, it escaped destruction by loggers because it was too remote and inaccessible. Fortunately, the construction of the Golden Gate Bridge has made this breathtaking United States National Monument an easy attraction to reach today.
#6. Sample Fine Wine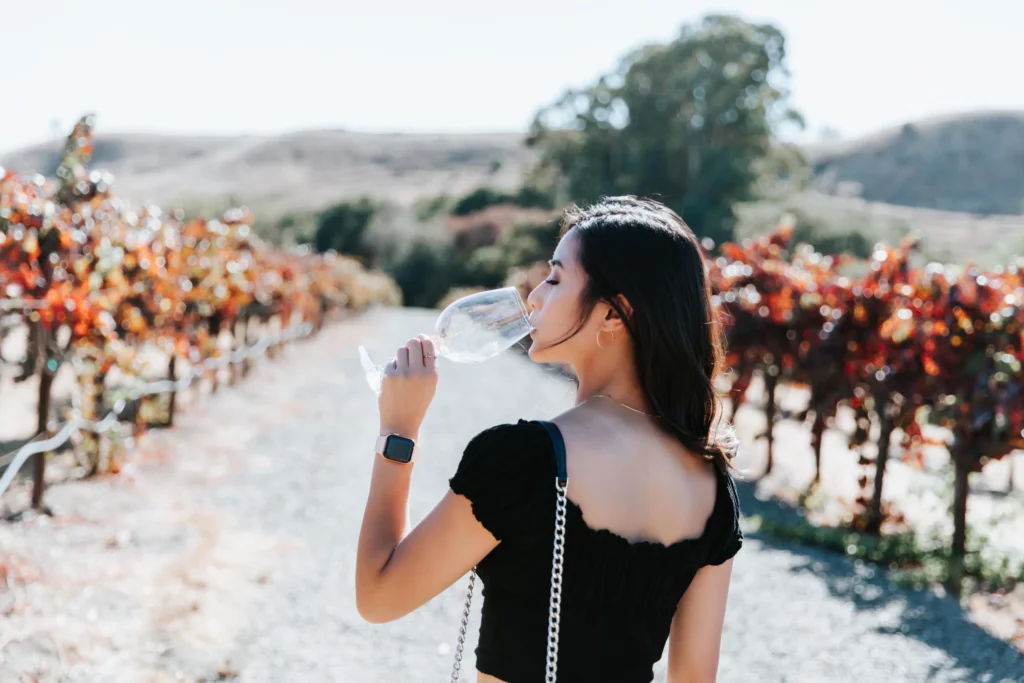 Some of the world's most popular wines are created only 70 miles north of San Francisco in the Napa Valley American Viticultural Area. Some of the vineyards boast a history stretching back into the 19th century. Many local wineries are now premier wine producers.
The Mediterranean climate and local geology have provided the environment for success. If you enjoy a glass of fine wine, you should visit the Napa Valley and enjoy a wine country tour of the vineyards.
#7. Go hiking in Yosemite National Park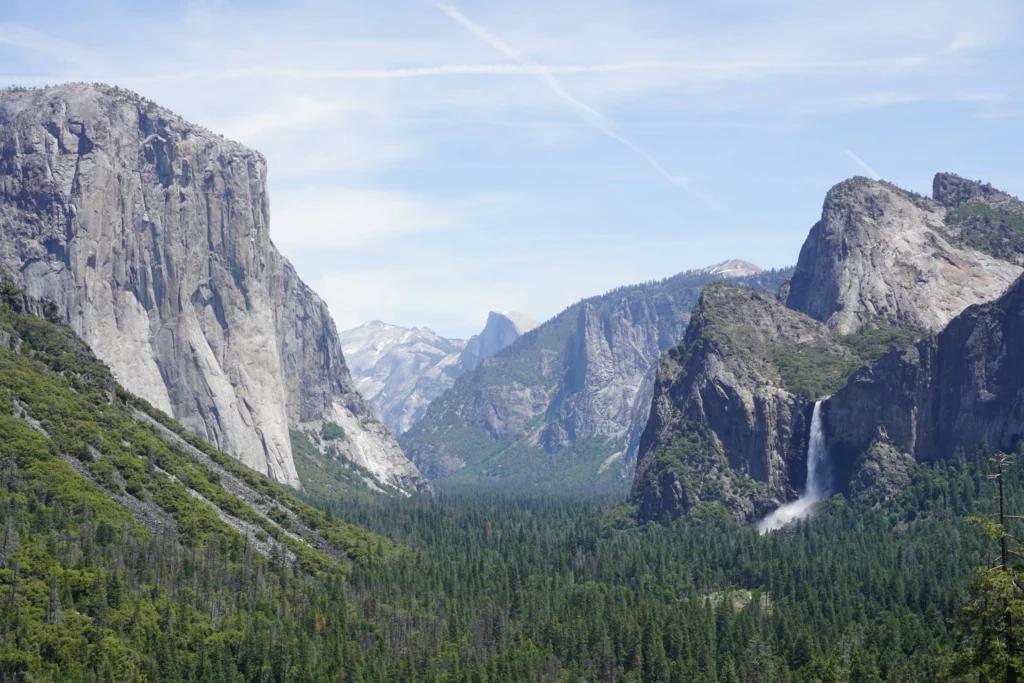 Around 4 million people every year visit Yosemite from San Francisco. They come to admire its granite mountains, cliffs, waterfalls, and lakes. But most of all they come to see its giant sequoia groves. You should bring a good camera because the sequoias are breathtaking.
Yosemite is a great place to come mountain biking or hiking. The terrain provides an amazing variety of plant life, with 5 distinct vegetation zones represented. The park covers 748,436 acres and boasts over 3,500 plant species, 160 of which are rare.
Published on: February 11th 2020