Are you stuck trying to figure how to make this Mother's Day truly special?
Flowers and chocolate are nice but if you'd like to take it to the next level and create a family experience that everyone can enjoy for years to come—we have a suggestion. How about getting the whole adoring crowd together for a day of guided touring in the San Francisco Bay Area? No planning. No driving. No looking for parking. Just the family's full attention on mom. To make sure it's extra special we'll include a bottle of artisan wine from an award-winning Californian winery with your gift. Sounds good?
But what tour to choose? Monterey. Yosemite Valley. Lake Tahoe. Pssst…we know what tours moms love most! Over the years, we've heard from thousands of moms about their tour experiences. From that feedback, we know that a trip to the Redwoods combined with wine tasting in Napa and Sonoma with close family and friends is impossible to forget.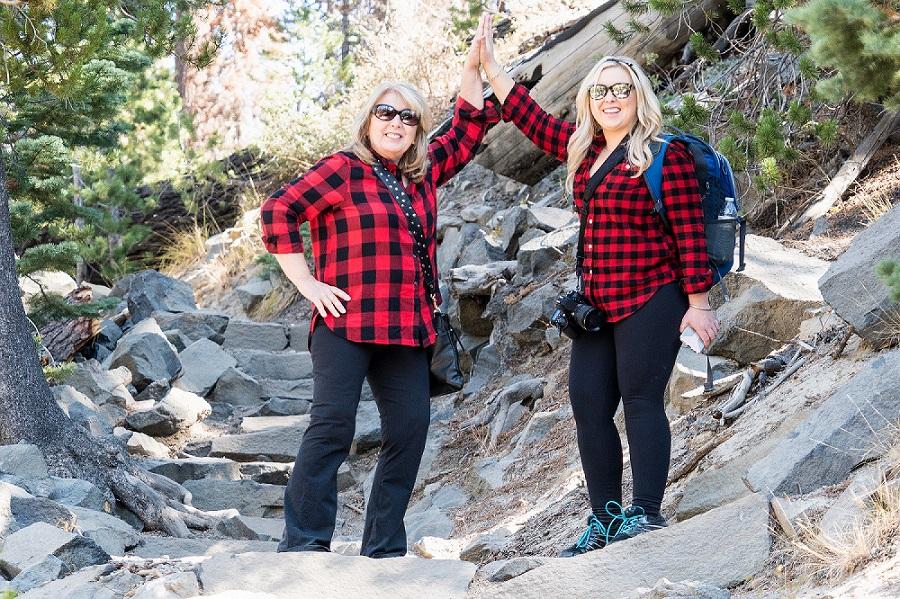 Our Redwoods and Wine Country tour is perfect for a Mother's Day celebration because it combines two tours in one. In the morning, mom will be swept away from the daily routine as she walks among majestic groves of 600-years-old coastal redwood trees.
The crisp, oxygen-rich air and natural beauty will relax and detox everyone. Listen for birds, especially Steller jays, downy woodpeckers, spotted owls, and California quails. Look carefully for flowers like sorrel, trillium, anemone, clintonia, pacific rhododendron, or redwood violet poking their bright-heads through the ground cover. Be ready to capture shots of wild animals that have taken up residence in the Redwood forest, maybe black-tailed deer, western gray squirrels, and chipmunks.
In the afternoon, mom's party will enjoy a good conversation with winemakers who share their stories about creating delicious wines from the grapes in Napa and Sonoma valleys. You don't have to be a sommelier to evaluate wines and pick your favorites. Tasting wines side-by-side reveals the subtle differences that you might have otherwise missed.
Here's another of our recommendations: add the gourmet lunch upgrade to your tour to test your newly-gained wine and food pairing knowledge. This experience on the quaint and historic Sonoma Plaza will delight the whole family.
A San Francisco Redwoods Tour combined with wine tasting and lunch promises the sort of magical moments that we want so much for our moms. So, give us a call at 866-231-3752, or book a wine tasting in California tour online. While you're at it, get mom an Extranomical Tours gift card!
Cheers!
Published on: April 30th 2018