In San Francisco, we can do better than glitzy jewelry and a dozen red roses. This year, February 14th kicks off an entire weekend of romance. No tired, recycled list here – Our insider guides have put together their top ten V-Day ideas guaranteed to make you and your SO happy.
Make a special treat at Dandelion Chocolate
Dandelion's bean-to-bar factory is open to chocolate lovers for classes, a to-go cafe (serving hot chocolate, cookies, and cacao bars) and tasting salon. Their 3-hour master class will take you and your partner through the chocolate making process, then help you make your own Valentine's Day treat.
Dandelion Chocolate
$100.00/pp
Sexploration and oysters at the Exploratorium
Sexual exploration is the topic for one of the hottest evenings in town, scientifically speaking. Discover surprising ways that sperm and eggs come together in the plant & animal kingdoms. As a bonus on this eve of Valentine's Day (February 13th) enjoy the classic aphrodisiac—oysters. Don't you love science?
Exploratorium San Francisco
$20.00/pp
Collect a "gramable" kiss at Bridalveil Falls in Yosemite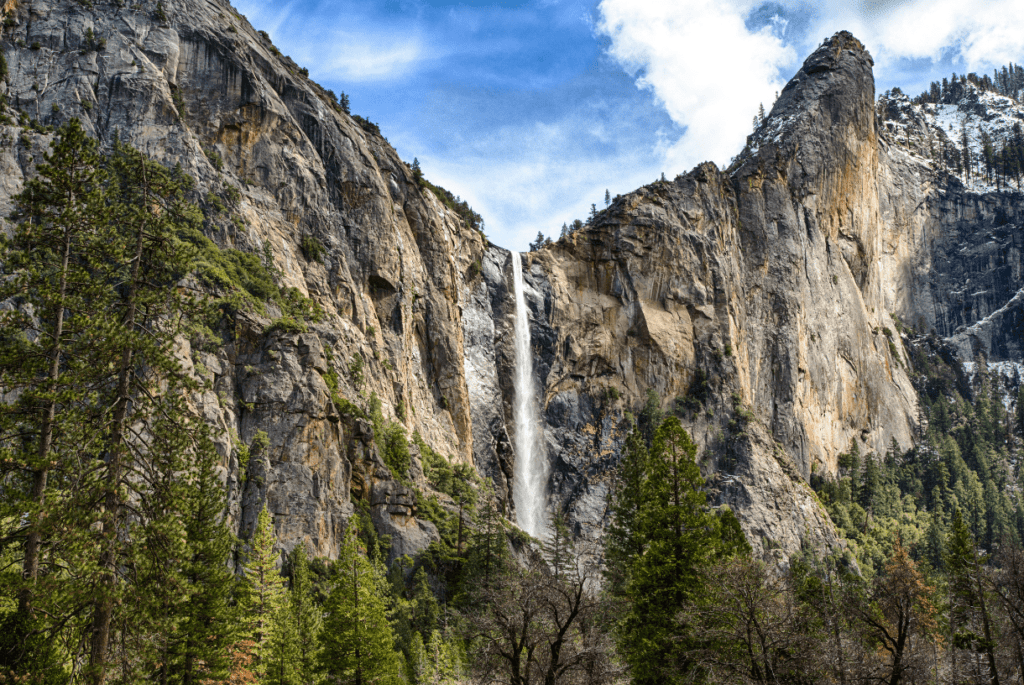 Bridalveil Falls is famous for its 620 feet of mist that resembles a bride's veil. From Tunnel View, you and your valentine can see the falls with all of Yosemite Valley in the background. Grab a kiss, but don't look down! You can join other lovers hitching an entertaining ride to Yosemite with Extranomical Tours.
Yosemite and Giant Sequoias One Day Tour from San Francisco
$179.00/pp
Save a heart someday by renewing your CPR
Did you know that your CPR/First Aid credentials expire two years after their award date? In a 2-3-hour workshop, you and your SO will learn the latest AED and CPR techniques. Earn a certification from the American Red Cross – something that could mean all the difference to someone in need.
American Red Cross
$97.00/pp
Bike in tandem across the Golden Gate Bridge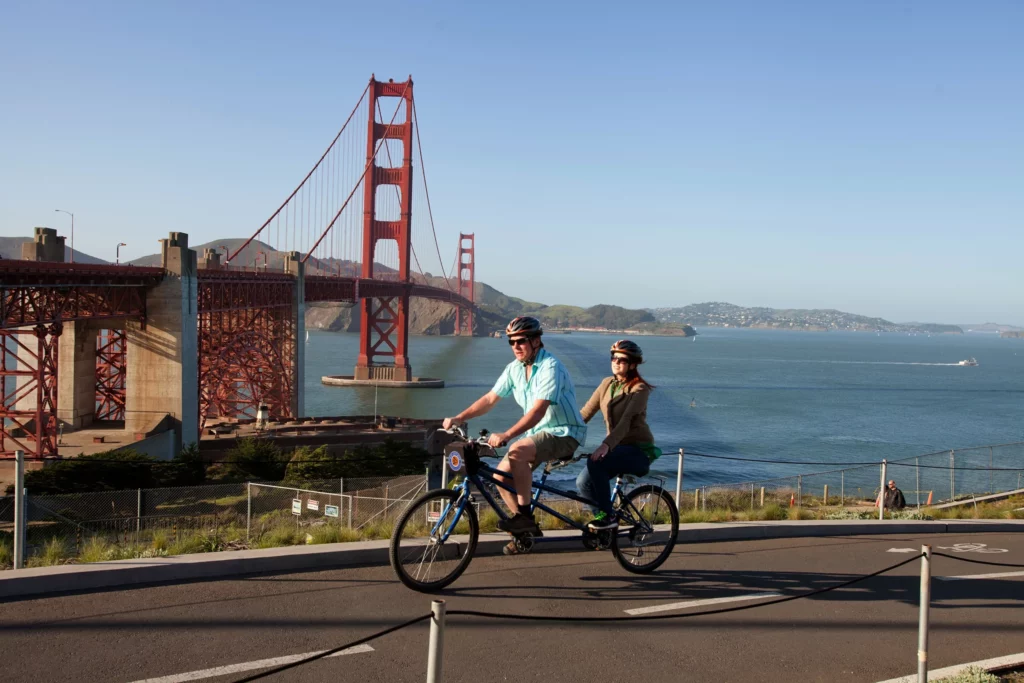 Pick up your bicycle built for two in Fisherman's Wharf and take a romantic ride over the Golden Gate Bridge from San Francisco to Sausalito. Park the bike and enjoy lunch in charming Sausalito. Too tired to bike back? Take the ferry from Sausalito to San Francisco
Bay City Bike Rentals and Tours
$60.00/day for tandem bike
$13.00/pp for ferry tickets
Spa and dine with a view at Cavallo Point
Tucked just under the north span of the Golden Gate Bridge, this resort offers dreamy views of the bridge and San Francisco. After checking into your room, you and your valentine can relax in the tranquil setting before heading to dinner at Murray Circle, which serves up some of the best dishes in the Bay Area.
Cavallo Point
$760.00/night including accommodations, dinner and champagne breakfast
Pair Muir Woods with an afternoon in the Sonoma-Napa wine country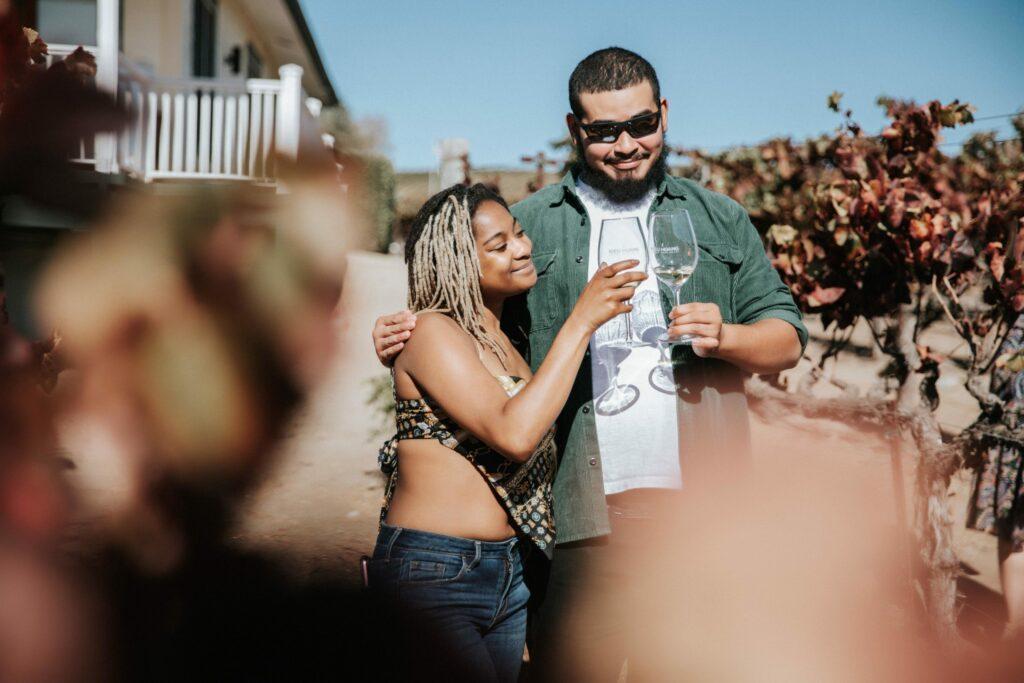 This is an "all-day V-day" experience that begins with an inspirational hike among Muir Woods' towering redwoods. Then, you will have a chance to sample and choose your evening bottle of wine from the winemakers in romantic Napa Valley. Make the day even more special by adding a gourmet lunch in Sonoma Plaza.
Redwoods and California Wine Country Tour
$139.00/pp
Dance and dine on the Amore Valentines Dinner Cruise
Find love on the water this Valentine's Day. On this special San Francisco dinner cruise, you and your sweetheart can dance the night away and, later, step outside to the best views of the San Francisco city skyline. Get googly-eyed at a four-course dinner at an intimate table for two.
Amore Valentines Dinner Cruise
$150.00/pp
Make valentines for the penguins at the California Academy of Sciences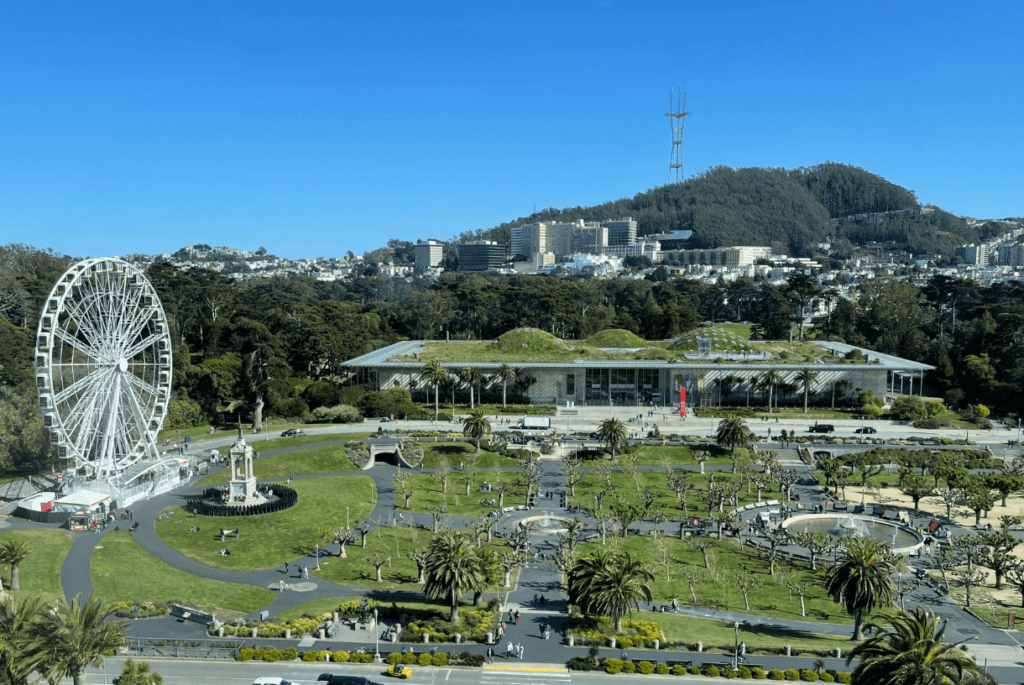 Each year, the Academy of Sciences biologists distribute visitor-crafted valentines to members of the African Penguin colony. The gifts promote bonding between penguin couples and are ultimately used as nesting material. You can see your valentine distributed if you visit on February 13th or 14th.
California Academy of Sciences
$31.25/pp
Find your hearts in San Francisco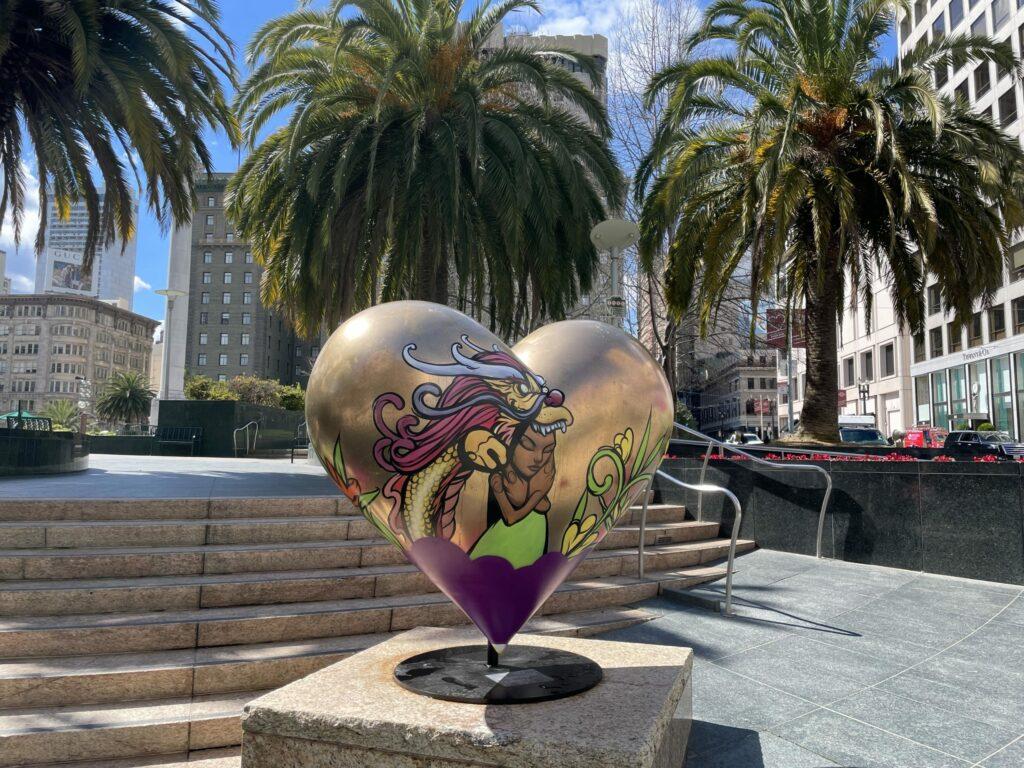 Each year, heart sculptures painted by local artists are installed at locations throughout San Francisco and later auctioned off with the proceeds going to the San Francisco General Hospital Foundation. Hunt down as many as you can, staring with Tony Bennett's "America's Greatest City by the Bay."
Published on: January 29th 2020