Open Tram, Yosemite NP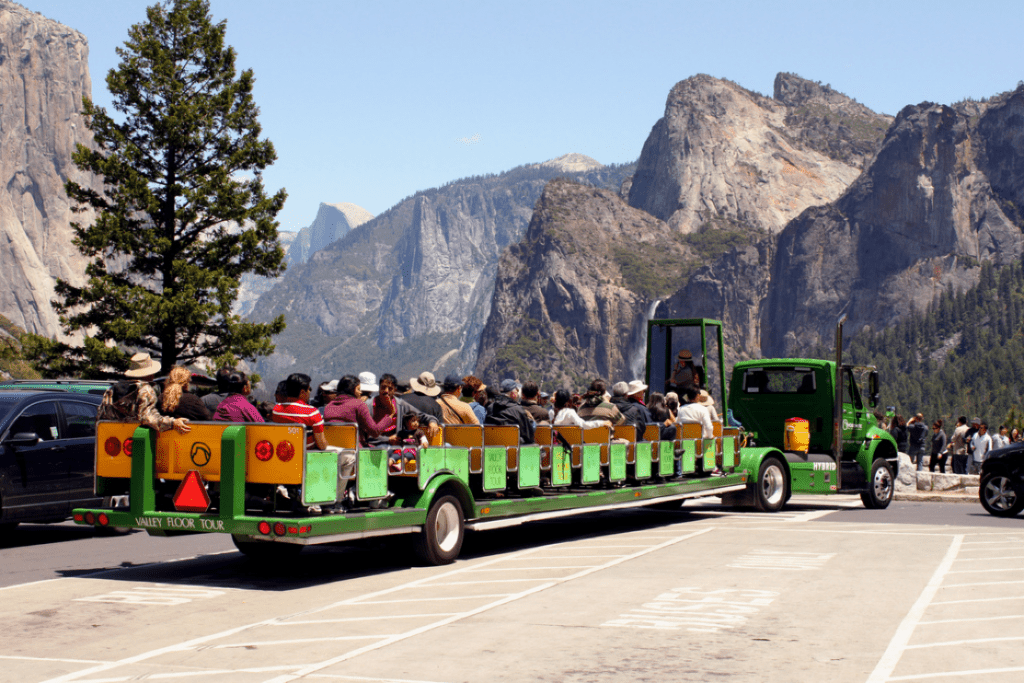 If you're planning a visit to Yosemite National Park, you may be looking for a unique way to explore the park's stunning scenery. One option to consider is the Open Tram, which offers visitors a comfortable and exciting ride through some of the park's most iconic locations.
The Open Tram is a tour vehicle that offers an open-air experience, giving riders a panoramic view of Yosemite's incredible natural wonders. The vehicle is designed with comfort in mind, featuring padded seats. The sides of the tram are open, allowing riders to feel the breeze and fully immerse themselves in the park's beauty.
The Open Tram tour takes visitors through Yosemite Valley, offering breathtaking views of landmarks such as Half Dome, El Capitan, and Yosemite Falls. The tour is led by an experienced guide who provides interesting commentary on the park's history, geology, and wildlife. The guide will also point out unique features and interesting facts about each location, making the ride both informative and entertaining.
One of the best things about the Open Tram tour is that it's suitable for visitors of all ages and abilities. The vehicle is wheelchair accessible, and riders can choose to sit in the open-air section or inside the covered portion of the tram. The tour is also relatively short, lasting only about two hours, making it a great option for those who want to see the highlights of the park without committing to a full day of hiking or driving.
Another great feature of the Open Tram tour is that it runs year-round, giving visitors the opportunity to experience Yosemite's beauty in any season. Whether you're visiting in the spring when the waterfalls are at their peak, or in the fall when the leaves are changing colors, the Open Tram tour is a great way to take in the park's natural wonders.
Overall, the Open Tram tour is a unique and exciting way to explore Yosemite National Park. With comfortable seating, informative guides, and stunning views, it's a great option for visitors of all ages and abilities. Whether you're a first-time visitor or a seasoned Yosemite veteran, the Open Tram tour is definitely worth checking out.