Private Monterey & Carmel Tour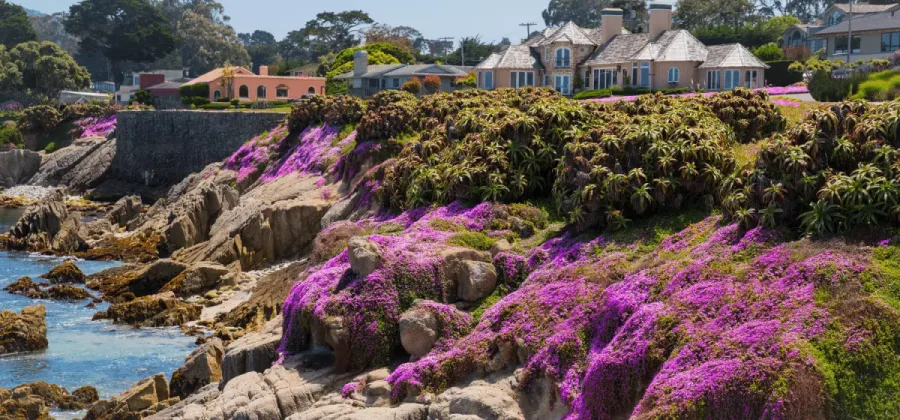 On a private Monterey and Carmel tour, you'll have virtually limitless options for how to experience Monterey and Carmel by the Sea with your own private group. Your Monterey & Carmel private tour can start and end anywhere you would like in the San Francisco Bay Area. Your expedition leader will begin the day with a cruise down California State Route 1. Keep reading to learn more about our private Monterey and Carmel experience, and please get in touch if you have any questions.
Our private charters department can help you choose from a collection of Carmel and Monterey excursions. If you're interested in sea life and ocean conservancy, we can add tickets to the world-famous Monterey Bay Aquarium, or time to visit the sea otters of the Monterey Bay National Marine Sanctuary. Do you like shopping? Take as much free time as you'd like to explore the restaurants, shops, and arcades along Cannery Row. We can arrange private tours to Big Sur or the Carmel Valley wine country if you prefer other things to do in Monterey — or you can let us arrange for your group to kayak, bike, paddleboard, and more. We have the requisite experience, knowledge, and passion to design your dream Monterey and Carmel Tour. And if you'd like some trip planning inspiration, check out our wider range of Monterey and Carmel Day Trips and Multi-day Trips as well as our 1-day Tour of Monterey and Carmel.
If your group has had its fill of Monterey, re-board the tour and follow the scenic 17-Mile Drive. Don't miss the opportunity to photograph the hardy Lone Cypress Tree. These rare Monterey Cypress trees are found only here in Pebble Beach and Point Lobos. Experience the special ambiance of the enchanting town of Carmel-by-the-Sea and check out the boutique shops on Ocean Avenue.
Personalize Your Private Carmel and Monterey Tour
Anything you'd like to do or see while you're in the area that we didn't mention? Your tour is completely customizable to the needs and wants of your group. Our private tours team will work with you to plan the perfect itinerary. Fill out the form below and one of our team will send you a custom quote for an unforgettable day with Extranomical Tours. If you have any questions for us whatsoever, please feel free to reach out. Your big Carmel and Monterey tour is just around the corner!