The Birthplace of San Francisco – The Mission Dolores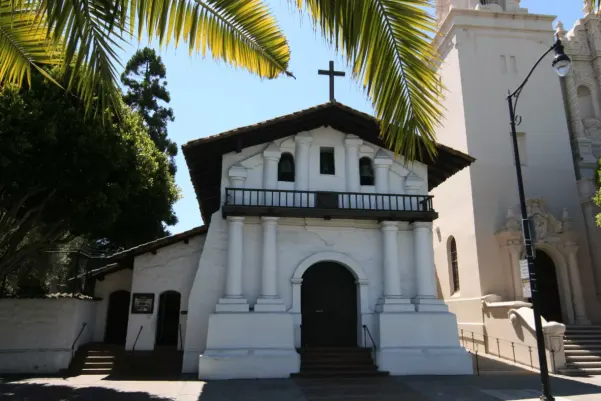 Mission San Francisco de Asis, also known as Mission Dolores, is one of the oldest and most iconic landmarks in San Francisco. Founded in 1776, it is the oldest building in the city and the only remaining intact mission chapel in California.
The mission was founded by the Spanish Franciscan friars with the goal of converting the local Native American population to Christianity. The chapel was built from adobe bricks and redwood timbers and was originally covered in a thatched roof. The mission was named in honor of Saint Francis of Assisi, the patron saint of animals and the environment.
Over the years, the mission has played an important role in the history of San Francisco. During the Gold Rush of 1849, the mission provided shelter and medical care to thousands of people who had arrived in the city in search of gold. During World War II, the mission became a gathering place for Japanese Americans who had been interned by the U.S. government and were waiting to be sent to internment camps.
Today, the mission is a popular tourist attraction and a working parish church. Visitors can explore the beautiful chapel, which features a wooden altar, colorful murals, and intricate carvings. The adjacent cemetery is the final resting place of many notable San Franciscans, including Mexican-American labor leader Cesar Chavez and William Leidesdorff, a prominent African American businessman in the early days of the city.
In addition to the chapel and cemetery, the mission also features a museum that showcases artifacts and exhibits related to the history of the mission and the city. Visitors can learn about the lives of the Native Americans who lived in the area before the arrival of the Spanish, as well as the role of the mission in shaping the city's history.
In conclusion, Mission San Francisco de Asis is a fascinating landmark that offers a glimpse into the history of San Francisco and the role of the Spanish Franciscan friars in the colonization of California. Whether you're interested in history, art, or religion, a visit to this iconic mission is a must when visiting San Francisco.