Exploratorium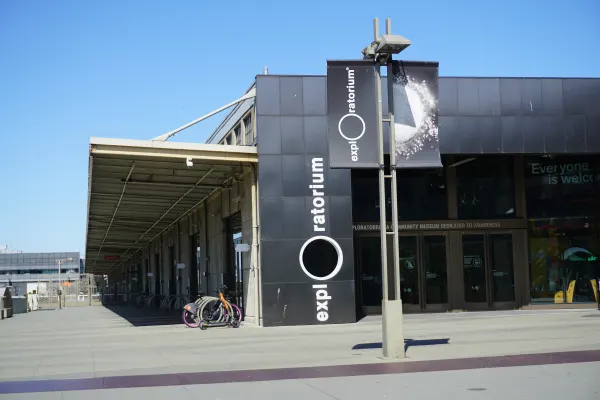 The Exploratorium is a museum in San Francisco that is unlike any other museum you've ever been to. It is a museum of science, art, and human perception that is dedicated to providing visitors with hands-on, interactive exhibits that are both educational and fun.
Founded in 1969 by physicist Frank Oppenheimer, the Exploratorium is located in the Palace of Fine Arts, which was built for the 1915 Panama-Pacific International Exposition. The museum's exhibits are designed to help visitors explore the world around them, from the physics of light and sound to the biology of the human body.
One of the most exciting things about the Exploratorium is that it encourages visitors to touch, play with, and interact with the exhibits. You can experiment with different materials, create your own art, and explore the mysteries of the natural world in a way that is both fun and informative.
Some of the most popular exhibits at the Exploratorium include the Tactile Dome, where visitors navigate a pitch-black maze using only their sense of touch; the Giant Mirror, where you can see yourself reflected in a distorted, fun-house-style mirror; and the Outdoor Exploratorium, where you can explore the science of the natural world in a beautiful outdoor setting.
In addition to the exhibits, the Exploratorium also hosts a wide range of programs and events throughout the year. From science workshops for kids to lectures by leading scientists, there is always something exciting happening at the museum.
If you're planning a trip to San Francisco, the Exploratorium is definitely worth a visit. Whether you're a science buff or just looking for a fun, educational experience for the whole family, this museum has something for everyone. So why not come and explore the world with the Exploratorium?