About Extranomical Tours
Vacations are precious. They inspire us to deliver more San Francisco than you can imagine.
More attractions. Alcatraz tickets, Muir Woods reservations, hotel rooms in Yosemite can all be hard to arrange. Stop searching and find it all here.
More inspiring. Into every experience, we include enjoyable, unexpected features not available on run-of-the-mill tours.
More you. We make it easy to customize your experience with foreign language audios, airport service, child seats, bike rentals, ferry tickets, and more.
More convenient. In most cases, daily departures that fit your schedule and pick ups at the front door of most San Francisco hotels.
More supported. Schedule changes? Local travel consultants are ready to jump on your chat, email, or phone call so your vacation stays on track.
More memories. By providing a relaxed, traveling-with friends-atmosphere, we have proudly earned more 5-star reviews than anyone.
Our organization is San Francisco-born and offers more special, more personalized experiences at Northern California destinations than anyone. Choose one or more.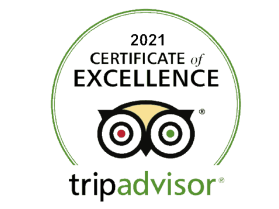 Travel & Hospitality award winner! Over 2,500 5-star reviews!