The de Young Museum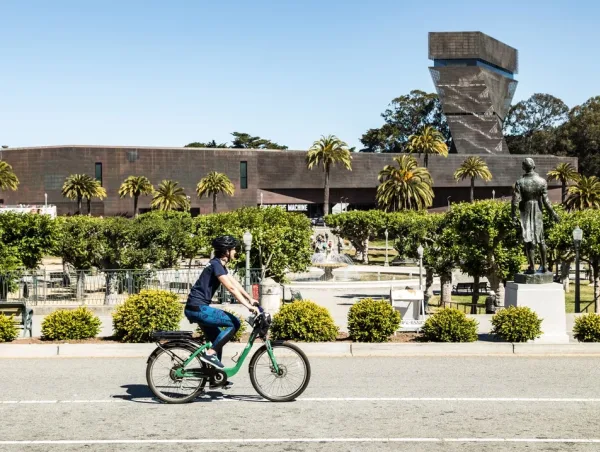 The de Young Museum, located in the heart of Golden Gate Park has been a favorite of San Franciscans since 1895.
The de Young Museum reopened in 2005, the de Young Museum integrates art and architecture in one multi-faceted destination. From its naturally landscaped setting the museum showcases priceless collections of American art from the 17th through the 20th centuries, and art of the native Americas, Africa, and the Pacific.
The de Young Museum is open Tuesday through Sunday, 9:30am to 5:00pm, Friday is open until 8:45 p.m. Students with ID get discounts, while children under 12 are free.