Chinatown, San Francisco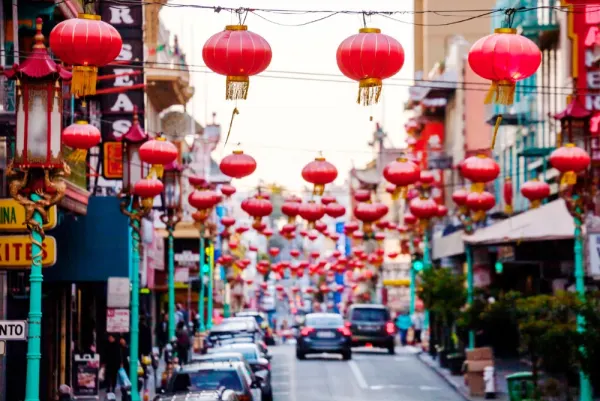 San Francisco Chinatown is the oldest Chinatown in North America and home to the largest Chinese community outside Asia. It fascinates with its vibrant colors, scents, tastes, and sounds.
Established in the 1850's, the exotic sights, smells, and customs of Chinatown drew visitors even before it was reconstructed as a residential area after the 1906 earthquake and fire. The narrow streets are lined with souvenir shops, jewelery stores, Chinese markets and produce stands. It also includes authentic clothes stores and fantastic inexpensive restaurants.