Eldorado National Forest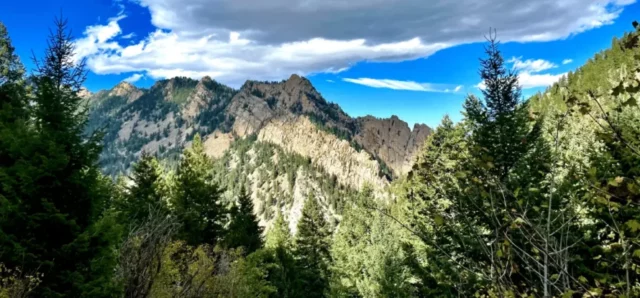 Up in the central Sierra Nevada range in eastern California lies the Eldorado National Forest. The place is massive: more than 1,200 square miles—or 3,100 square kilometers for our metric friends. That's nearly the size of the entire state of Rhode Island!
Eldorado National Forest has everything: Rivers, streams, foothills, canyons, plateaus, and mountain crests soaring up to 10,000 feet above sea level. And since it's less than three hours from San Francisco, and only an hour from Sacramento, it's a great escape for visitors to Northern California!
Within Eldorado are two fascinating wilderness areas. The first is called "Desolation Wilderness," (which we think is redundant, but they never asked us when they named it). Back in 1931, it was called the "Desolation Valley Primitive Area," so it's gradually gaining some self-esteem. Desolation Wilderness is home to nearly 64,000 acres of alpine and sub-alpine forest, peaks, valleys, and lakes carved by ancient glaciers.
The other wilderness area within Eldorado is called Mokelumne Wilderness. It's so big it spans three different national forests. Mokelumne is really cool. It's got volcanic ridges and peaks. It's home to black bears, mountain lions, coyotes, porcupines, badgers, and bobcats. There are even rare mammals there, like the fisher, the pine marten, the red fox, and the wolverine.
Native Americans lived in the area as far back as 8,000 years ago. They were hunters and traders. In 1848, Mormons blazed a trail through the area en route to Salt Lake City. And you know what happened shortly thereafter: The Gold Rush. So that same trail was overrun by gold-seekers. Believe it or not, there's still gold in the Eldorado National Forest today!
The Eldorado National Forest is one of the fascinating places you'll learn about on The Ultimate Lake Tahoe Adventure from Extranomical Tours. Book your spot today!