Monterey, CA is one of the top vacation destinations on the California coast, and it is easy to see why. From incredible wildlife to intriguing history to famous golf courses with rugged coastline views, Monterey really has it all — and all within a 2-3 hour drive of San Francisco!
Whether you are just visiting Monterey on a day trip from San Francisco, or are planning a weeklong stay, you will need to know what to do. Here are our expert tips on the top 10 best things to do in Monterey, California!
1. Find Wildlife in Monterey Bay
While there are countless reasons to visit Monterey and many things to do in Monterey, California, many visitors come for the abundant wildlife. Monterey Bay is part of the Monterey Bay National Marine Sanctuary. The unique underwater landscape of Monterey Bay provides a home rich in food and shelter for animals such as whales, sea otters, seals and sea lions, seabirds, and more.
It is honestly hard to visit Monterey and NOT see the wildlife. Monterey's wildlife is such a big part of what makes the city what it is, and you will see it everywhere. You may even have to protect your ice cream or your fish and chips from passing seabirds.
While you stroll the shops along the waterfront, you will spot harbor seals and sea lions sunning themselves on the piers and rocky beaches. You may be lucky enough to spot the resident and celebrity sea otters drifting in the kelp beds. You may even hear the sound of them cracking lunch open on their chests!
Marine animals may not be hard to spot in Monterey, but there are ways you can get even closer to them. To do that you need to get out on the water. Two great options for unforgettable wildlife viewing in Monterey are whale-watching tours and kayaking.
Whale Watching Tours
Whales are present in Monterey Bay year round, and so are the tours. Visitors in every season will have the opportunity to see and photograph the giant marine mammals. Whale species that visit the Bay include Humpback, Orca, Grey, and Blue, as well as the occasional Minke and Fin whale.
But don't forget about all of the other marine wildlife you could see! Seals and sea lions are almost a guarantee. Sea otters, porpoises, dolphins, and jellyfish are possibilities too.
Whale watching tours are offered in the mornings and evenings. While mornings tend to provide calmer waters, the sunset tours are lovely. Whichever you choose, it will soon be clear why whale watching tours are one of the absolute best things to do in Monterey.
Kayaking Tours and Rentals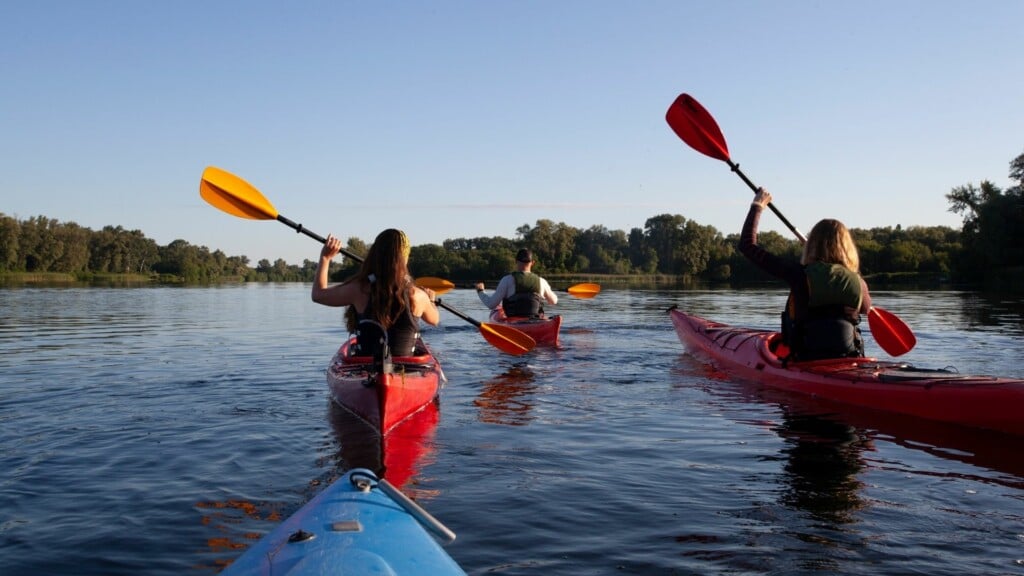 Another fantastic way to see wildlife in Monterey is to kayak on the Bay or on nearby Elkhorn Slough. Kayaking tours are available, but you can also rent kayaks or SUPs and go on your own adventure.
Both Monterey Bay and Elkhorn Slough are usually pretty calm, making them ideal places to kayak or SUP. And we doubt you will have to go far to see some amazing wildlife. Just make sure you give the animals their space and the respect they are due.
2. View Animals up Close at the Monterey Bay Aquarium
We bet you have heard of the Monterey Bay Aquarium! It is probably the number 1 tourist attraction in Monterey. Animal lovers and future marine biologists from across the world come to the Monterey Bay Aquarium to learn about the local ecosystem and, of course, see their favorite animals!Ffishe
The Monterey Bay Aquarium is home to over 80,000 plants and animals. They are housed in all kinds of enclosures, from the massive open sea aquarium, to the popular sea otter habitat, to the walk-through shore bird aviary.
A fan favorite exhibit at the aquarium is the Kelp Forest tank. This aquarium features a 28-foot- tall viewing window to see the local animals in a near natural environment. A powerful pump pushes 2,000 gallons of seawater into the exhibit every minute, and a surge machine produces the wave-like action the kelp needs to survive. It truly feels like you are getting a glimpse out under the surface of Monterey Bay, and you don't even need a scuba suit!
You can easily spend hours in this beautiful aquarium, so don't pack your schedule so tightly you will feel rushed during your visit. You will want the time to simply gaze at the pulsating jellies, or to wait your turn to take a picture as a wave crashes over you in the wave tunnel.
Don't miss the aquarium gift shops before you leave! They are stock full of wonderful gifts for everyone you know, and all the proceeds go to the important ocean-saving programs the aquarium funds.
3. Stroll Monterey's Historic Waterfront
Conveniently located near the aquarium, along a walkable path, is the historic waterfront area of Old and New Monterey. This includes Cannery Row and Fisherman's Wharf. Both are free to visit and are must-sees during your trip to Monterey.
Cannery Row
While it was made famous by John Stenibeck's gritty book Cannery Row, this area looks a lot different today. The sardine factories have been replaced by hotels, restaurants, and souvenir shops, but the ambience remains.
Stroll the street, read the historical placards, gaze at the ocean between the buildings, and breathe in the salty air. Cannery Row has plenty to keep anyone entertained for an afternoon, not to mention full! The restaurants here are great, and many have spectacular views of the Bay. 
A fun way to learn some secrets of Cannery Row is to go on a self-guided Cannery Row audio tour. Take the tour at your own pace, notice things you would have missed, and become an expert on Cannery Row.
Fisherman's Wharf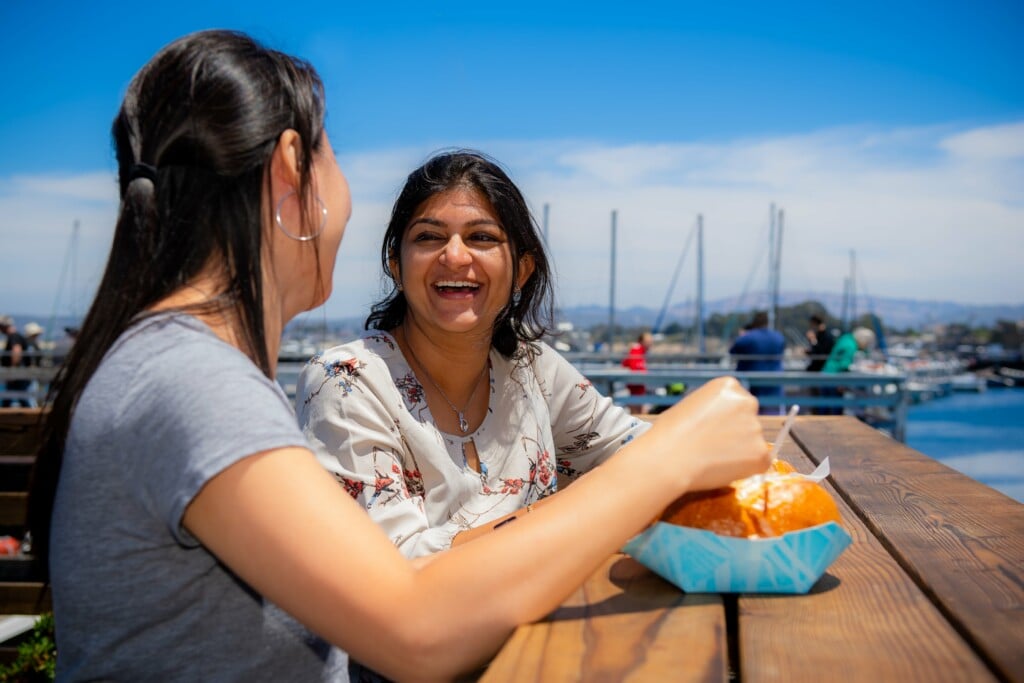 Another great place to take in Monterey's fishing history and some fantastic food is Fisherman's Wharf. From Cannery Row, walk an easy 15-20 minutes south past San Carlos Beach along the Coastal Trail. 
Fisherman's Wharf is no longer the international fish market it was until the 1960's. Now, it is a fun and colorful ¼-mile of history, food, and photo ops. Fisherman's Wharf is also where you will find many of the boat tours and rentals to explore the Bay.
4. Discover the Culture of Monterey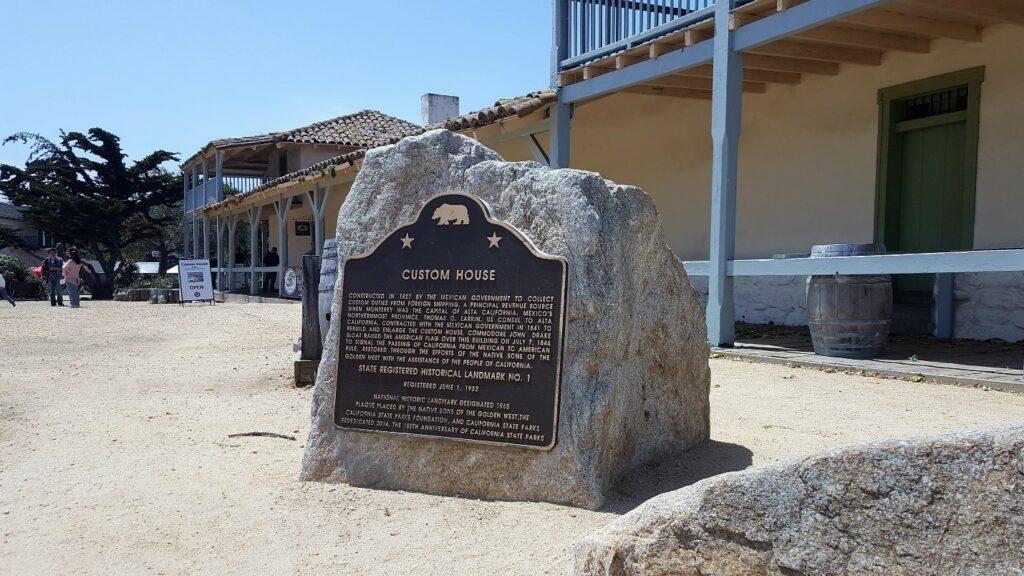 Monterey is one of California's oldest cities. Spanish explorers first landed on its shores in 1602. It later served as the capital of California under Spanish, Mexican, and U.S. military rule, and much of that history has been preserved in buildings that remain today.
To delve deeper into the culture of Monterey, spend some time learning more of its history at the Monterey State Historic Park and fantastic museums. Also check out the oldest church in California — San Carlos Royal Chapel.
Monterey State Historic Park
Monterey State Historic Park is essentially an outdoor museum. It is a collection of historically-significant buildings and sites dispersed throughout old Monterey. Monterey Historic Park is a relaxed park that you can explore any way you wish.
Start your exploration at the Pacific House Museum or the Custom House next to Fisherman's Wharf. There you can find information about the park and its buildings, as well as their free walking tours. Sign up for a tour, or walk part or all of the "Monterey Walking Path of History" on your own.
More Monterey Museums
Monterey has several other wonderful museums. Head to the Monterey Museum of Art for an exploration of the past, present, and future of art in California. They house almost 10,000 pieces of art in their permanent collection, as well as rotating exhibits.
If you brought the kids on this trip, don't miss out on the interactive Monterey County Youth Museum. Their move from Cannery Row into downtown Monterey has allowed a much-needed expansion. They now offer 9 galleries that teach families about the main industries in Monterey with 50 interactive exhibits.
Did you know that Salvador Dali once lived and painted in Monterey? In fact, it is the only place besides Spain where he did so! The Monterey History and Art Association displays a small permanent collection of his work alongside other influential Monterey artists in the Stanton Center.
San Carlos Cathedral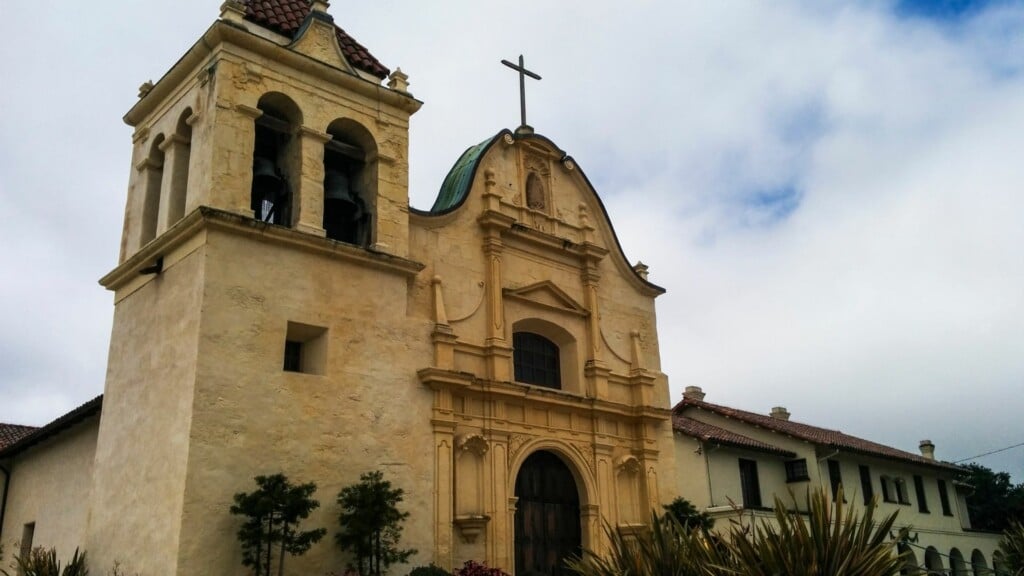 For a glimpse of the oldest building in Monterey, visit the Royal Presidio Chapel of San Carlos Borromeo. Also known as the San Carlos Cathedral, this beautiful church is the longest continuously-running parish in California. The first mass was said on June 3, 1770.
5. Hike Up and Down the Monterey Coast
Unsurprisingly, this stunning coastline has countless opportunities to hike. In fact, we think that exploring the local parks and trails is one of the best activities in Monterey.
Hikes don't have to be all-day, calorie-burning expeditions. There are trails in this area for all levels and time constraints. Here are a couple of our favorite hikes and walks in the Monterey, CA area.
Monterey Coastal Recreation Trail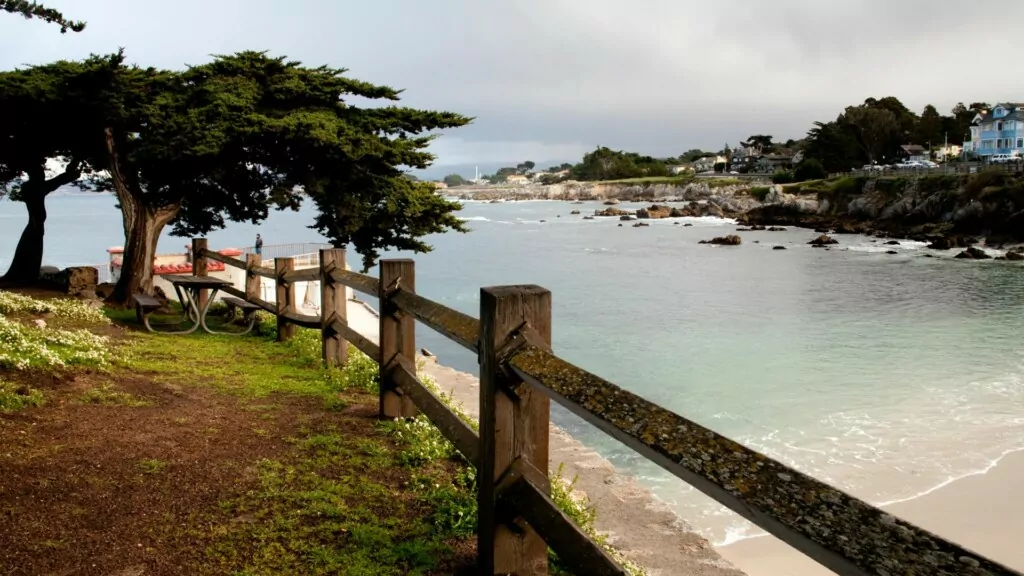 Our first pick is all about convenience, but it delivers on the views too. The 18-mile Monterey Coastal Recreation Trail follows the scenic coastline from Castroville to Pacific Grove, winding right past Cannery Row, Fisherman's Wharf and the Monterey Bay Aquarium. It is paved and flat, making it ideal for all fitness levels. 
The Monterey Coastal Trail is also perfect for biking! Rent bikes in Cannery Row and enjoy a smooth ride along the water, looking for wildlife. Just watch out for pedestrians on the shared path!
Our favorite stops along this trail include Lovers Point Park and Beach in Pacific Grove and, of course, all of the mouthwatering food along Cannery Row. Stop and fuel up for the rest of the trail.
Cypress Grove Trail in Point Lobos State Natural Reserve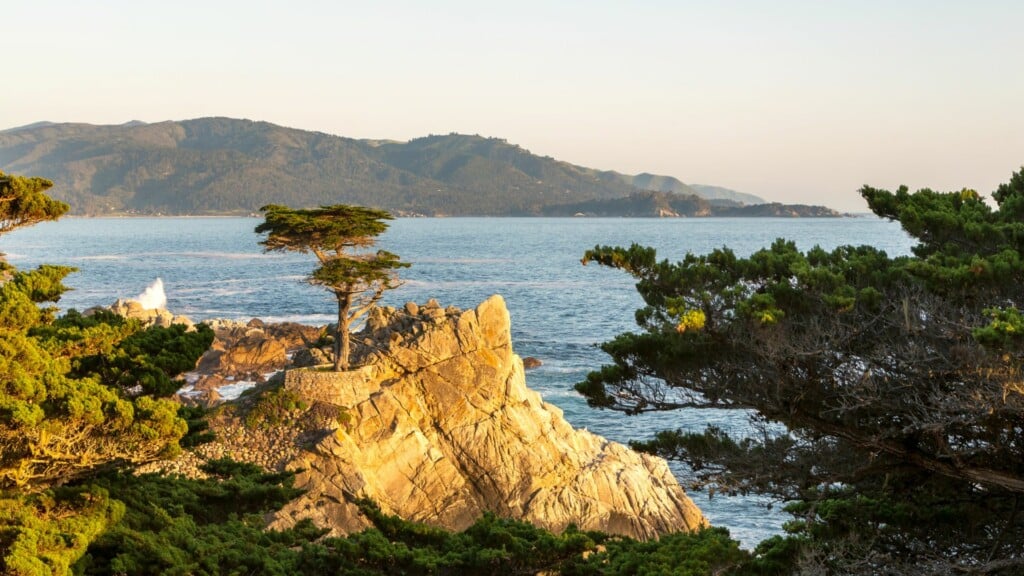 Point Lobos State Natural Reserve is a quick 15-min drive from downtown Monterey. At the time of writing there is a $10 entrance fee per vehicle, but hikers, photographers, and nature lovers will find this beautiful place more than worth the price.
Point Lobos State Reserve offers miles of trails to explore, depending on how much time you have available. If you want a great return on a short trail, head to the Cypress Grove Trail. In less than a mile, you will be treated to stunning ocean views with crashing waves and one of the last remaining Monterey Cypress tree groves. 
Pro Tip: Point Lobos State Natural Reserve is popular, especially during the summer months and on weekends. If you plan to drive to the park during this time, try to arrive early to avoid stress over limited parking spaces.
Asilomar Coast Trail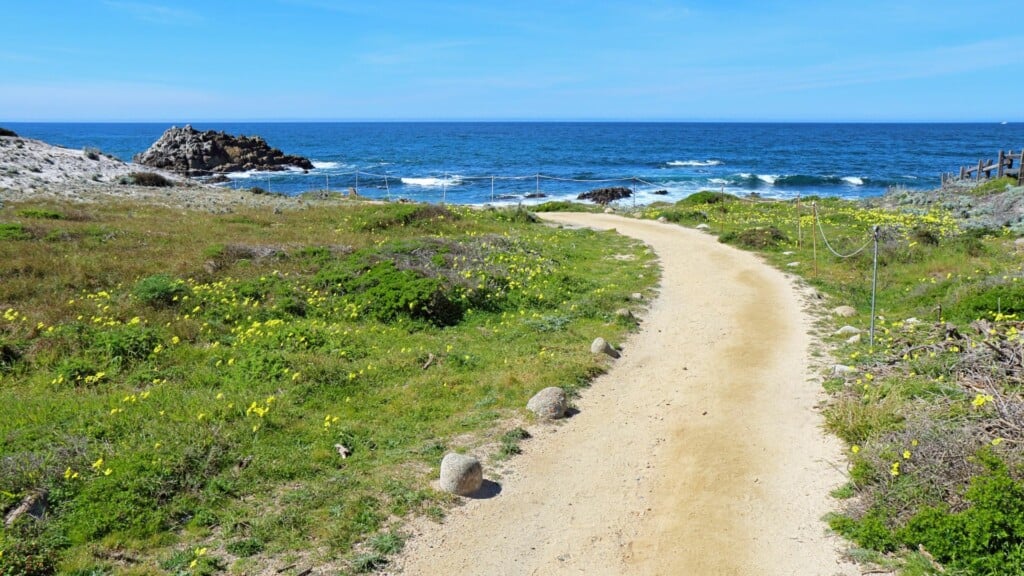 The lovely Asilomar Coast trail in Pacific Grove connects Point Pinos to the popular and sandy Asilomar Beach. This short and easy trail overlooks rocky beach terrain, and is great for birding.
6. Drive the Scenic 17-Mile Drive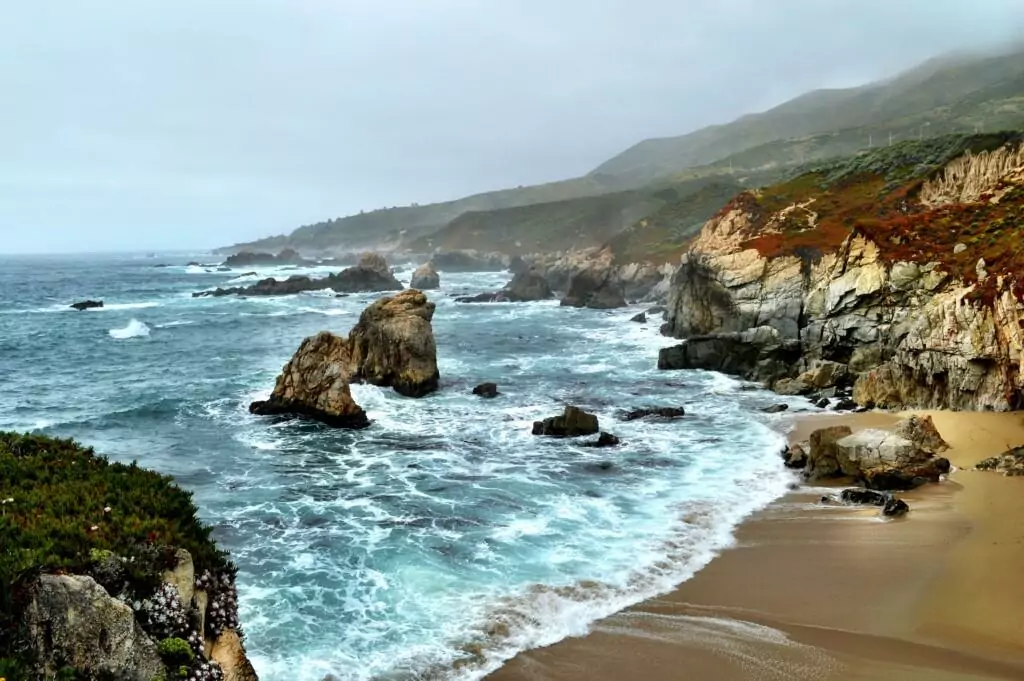 A not-to-miss activity near Monterey is the 17-Mile Drive from Pacific Grove to Carmel. The 17 mile drive is consistently listed as one of the most beautiful drives in the country and best things to do in California! 
There is a small fee ($10.50 at the time of writing) to drive the 17-mile route through Pebble Beach and the Del Monte Forest, but the beautiful homes, jaw-dropping vistas and world-class golfing and dining are well worth it. Some of the restaurants along the route even reimburse the fee if you dine with them.
Once you pay the entrance fee, take your time on the drive! When you see a viewpoint, pull off and experience it. Each viewpoint along the route has something interesting and beautiful to see.
Stop off at Spanish Bay to dip your toes in the sand, and/or to have a picnic. Make sure to look for wildlife at both seal rock and bird rock. Capture a photo of the famous lone cypress tree where it clings to its rock over the tumultuous Pacific. And of course, don't miss the Pebble Golf Links if you are a golfer!
Here is a deep dive into the stops along the 17-mile Drive to help you plan your visit.
7. Take a Day Trip to Carmel-by-the-Sea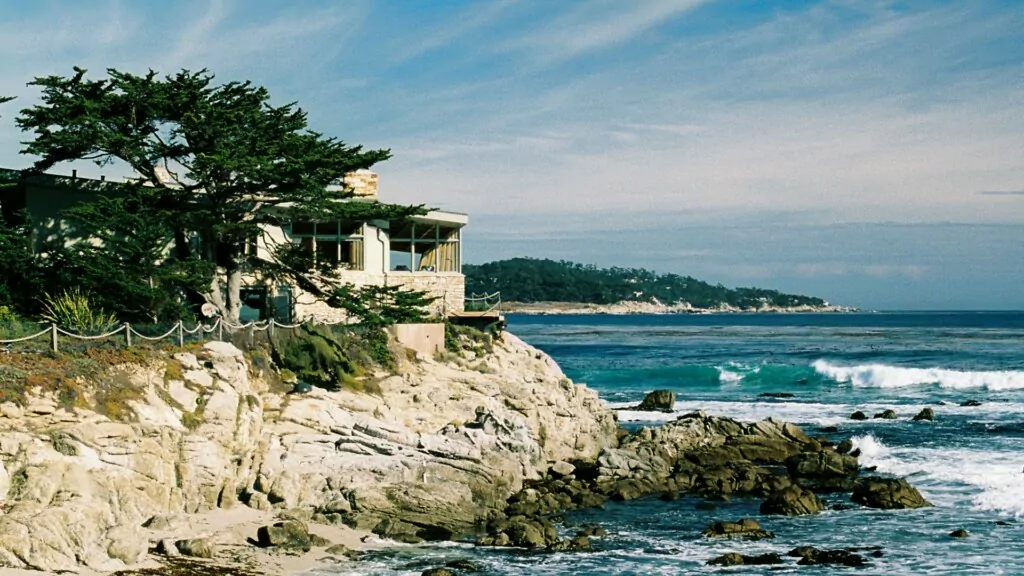 If you have driven the incredibly scenic 17-mile drive to Carmel, stay for a while and enjoy! Carmel-by-the-Sea is an adorable seaside town of white-washed cottages, art galleries, and history to explore. 
Carmel is the perfect place to just walk around and pretend you are in a storybook. Dip your feet in the perfectly white sand of Carmel Beach, stroll along Ocean Avenue, and wander through hidden passageways that connect picturesque courtyards.
Take photos of the adorable cottages, peruse art at countless galleries, learn about the history of the area at the Carmel Mission, and then enjoy a wine tasting before dinner at a delicious restaurant.
8. Visit a Winery or Tasting Room
Speaking of wine tasting, did you know that Monterey County makes delicious cool-climate wines? You can experience the wines of the area at tasting rooms conveniently located right in Cannery Row in Monterey, and in downtown Carmel.
For the real wine buffs out there, you can also go straight to the source and tour the River Road Wine Trail. This inland route passes by over a dozen wineries and offers sweeping views of the Santa Lucia Highlands and Salinas Valley. This is a particularly beautiful drive in Spring when the vines are bright green.
9. Find the Monarch Butterflies in Pacific Grove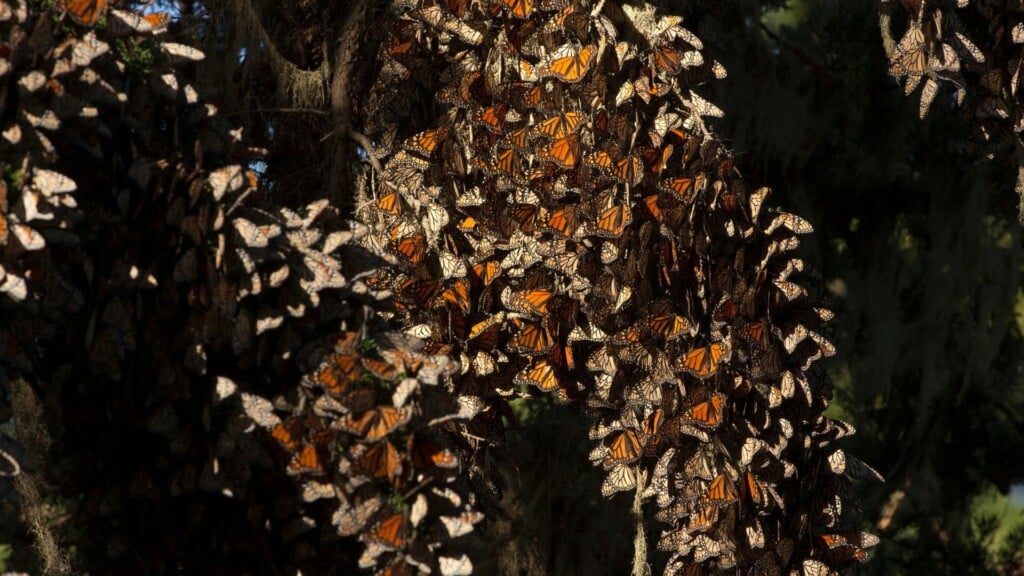 Did you know that Monterey Bay is an important winter stopover for the Monarch butterfly? If you don't already know, Monarch butterflies have an incredible life history that includes a staggering migration of up to 2,000 miles from as far north as Canada.
Monterey's mild winters make for the ideal stop on the Monarch's journey. And they gather right in Pacific Grove in the thousands! To be specific, they head to what is now the Monarch Grove Sanctuary. And you can visit for free!
From October to March, these delicate little insects hang huddled together from the branches of pine, cypress, and eucalyptus trees. They make for a wonderful site and awesome pictures, but make sure not to disturb them. Their delicate wings are easily damaged, and they need those wings in perfect condition to continue on their epic flight.
Fun Fact: During Spring and Summer, Monarchs live for about 6 weeks in their adult stage. This means that each generation only sees a small portion of their Spring migration journey. But the monarchs that overwinter in Monterey are special. They can live for up to 8 months! This allows this generation to make their way to Monterey Bay, and then rest, reserving their energy until warm weather and longer days signal them to breed and head north again.
10. Relax on the Beach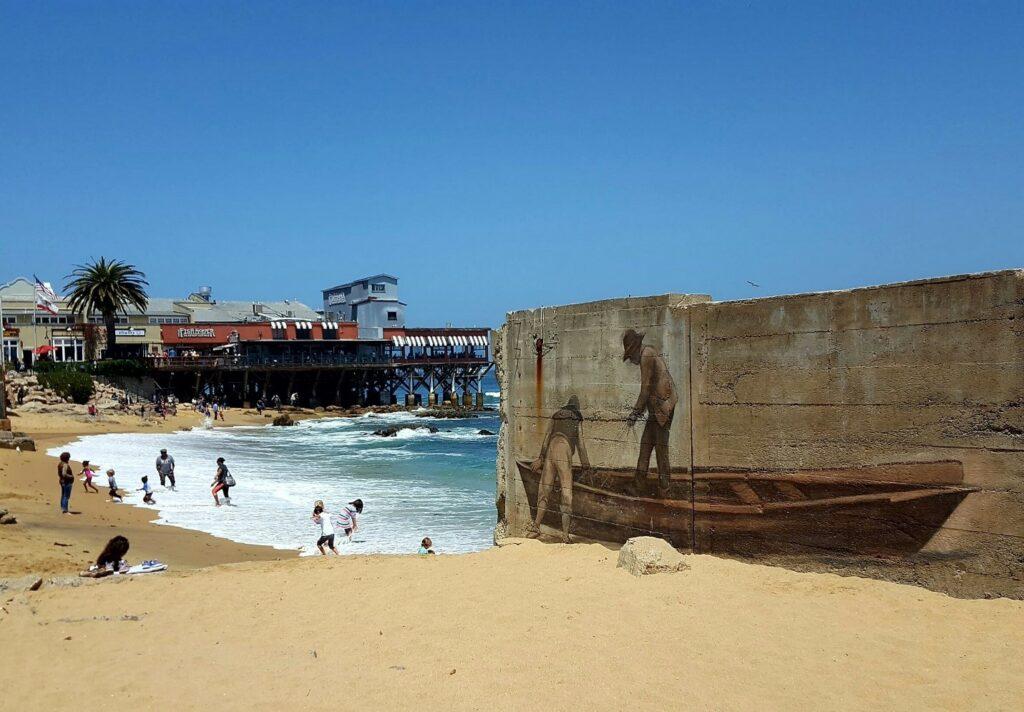 Finally, a trip to Monterey would not be complete without a visit to one of the gorgeous beaches. Beaches here are diverse, with classic stretches of soft white sand and rugged, rocky terrain full of tide pools. Here are our picks for the best beaches in Monterey:
Del Monte Beach – Monterey
A local favorite, conveniently located along the Recreational Trail close to Fisherman's Wharf.
Monterey State Beach – Monterey
The best for kids and swimming, with wide open sand. Most of the area's beaches are not recommended for swimming.
Lovers Point Beach – Pacific Grove
Located at the northern end of the Recreational Trail in Pacific Grove, Lovers Point is a favorite for artists, photographers, and other sunset chasers.
Asilomar State Beach – Pacific Grove
A lovely stretch of sand, dunes, rocky coves, and tide pools in the marine protected area. Its short trail is great for birding.
Carmel River State Beach – Carmel-by-the-Sea
Connected to the Carmel River Lagoon and Wetlands Reserve. Good for picnicking and birding, but dangerous for swimming due to a strong riptide.
Carmel Beach – Carmel-by-the-Sea
Beautiful sandy beach right in Carmel that allows off-leash dogs to explore.
And there you have it! We hope this list of the very best things to do in Monterey, CA has helped you to plan a wonderful trip! If you want a local expert guide to show you the area on a Monterey and Carmel One Day Tour from San Francisco, look no further than Extranomical Tours!
Monterey, CA FAQ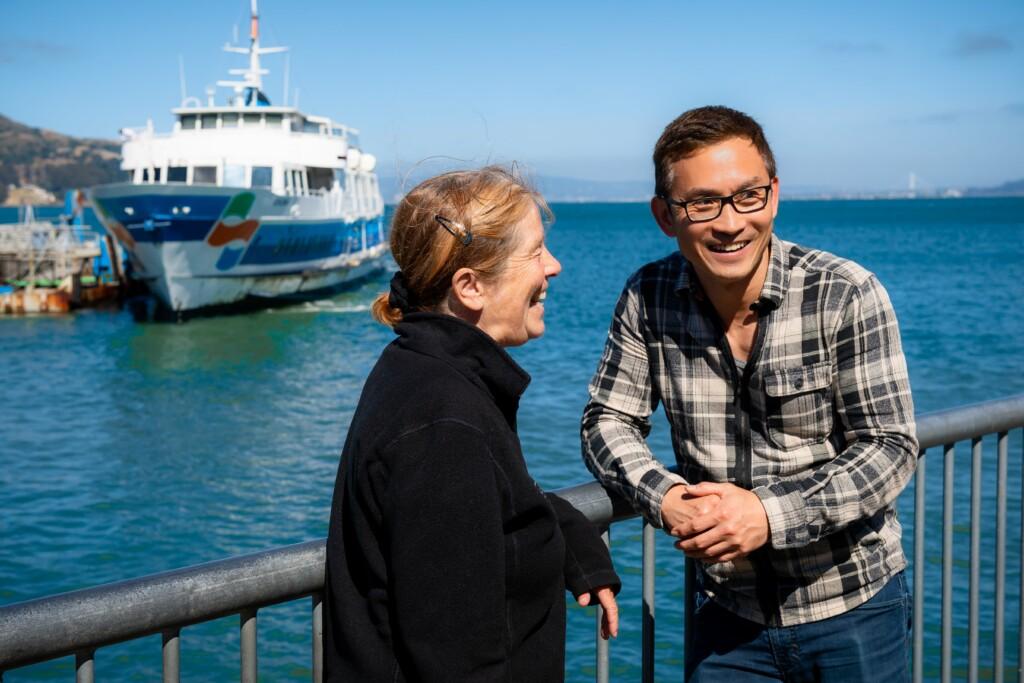 How to get to Monterey from San Francisco?
Driving from San Francisco to Monterey takes anywhere from 2-3 hours without traffic. The faster options are to take Highway 101 or Highway 280 for the first portion, before connecting to Highway 1. These options will get you there, but are definitely less scenic.
For the more scenic option, connect to the coastal Highway 1 sooner and follow the coast all the way around the Bay to Monterey. If you have time, there will be countless places to stop and take in the epic ocean views.
How do I spend a day in Monterey?
While there are enough wonderful things to do in and around Monterey to fill a week or more, you can see and do a lot in just a day! Here is an itinerary inspired by this fantastic one day tour to Monterey and Carmel from San Francisco.
After you drive the scenic Pacific Coast Highway 1 along the coast from San Francisco to Monterey, take the time to visit the famous Monterey Bay Aquarium. Then stroll along the coastal trail to Cannery Row and Fisherman's Wharf, or maybe the opposite direction to Lovers Point.
Then hop in the car and drive the 17-mile drive to Carmel, stopping along the way for photos and maybe a picnic at Spanish Bay or Seal Rock. Explore charming Carmel-by-the-Sea and its white sand beach until dinner.
Why is Monterey Bay so popular?
Monterey Bay's unique underwater topography makes it a sanctuary for wildlife. The coastline here has been described as the most beautiful meeting of ocean and land in the world. As one of the first places settled by the Spanish, it has a fascinating history. Add to this delicious food, and easy access from San Francisco. Need we say more?
Is Monterey or Carmel better?
Both Monterey and Carmel are well worth visiting and full of wonderful things to do. In general, Monterey is more family-friendly and Carmel is perfect for a quieter, perhaps even a romantic, getaway. The best part is they are within a 15-min drive, so staying in one and visiting the other is very easy!
Published on: November 15th 2023