"Paradise Found" in Monterey, California!
Our map to phenomenal, one-of-a-kind things to do in Monterey, California in under 2 hours.
Since we get asked all the time, "What should I do in Monterey", we had a "fun-storming" session and created this awesome map. Save it to your phone! That way, you'll experience the charm and history of this seaside gem.
What's not on the map is traveling from San Francisco to Monterey on Highway 1. Leave plenty of time for photo opportunities (our favorite is Pigeon Point Lighthouse).  The Pacific Ocean views are heavenly!
1 – Dive into Monterey Bay Aquarium. Named "best" by Parents Magazine and TripAdvisor, this aquarium is also one of the leading ocean conservation organizations in the world. Sea turtles, stingrays, sharks, jellyfish and other fishy creatures roam in millions of gallons of water while being checked out by young and old. Take a look at the Shark Cam. Tip: Ask about the feeding times for otters and sharks!
Photo Credit: www.montereyplazahotel.com
2 – Step back in time on Cannery Row. As you head south from the aquarium on the Coastal Trail you'll walk in the footsteps of John Steinbeck and Robert Louis Stevenson! Be on the lookout for "Doc's Lab" at 800 Cannery Row. Buildings once used to pack sardines are now mostly packed with hotel rooms, world-class restaurants, spas and galleries. The Pebble Beach Outlet Store is awesome for golfers. Pick up a gift at the Cannery Row Antique Mall.
Photo Credit: www.canneryrow.com
3 – Wine Tasting. Monterey County has wineries on par with the best from Napa Valley. Try the olallieberry wine at the Pierce Wine Tasting Room (499 Wave St)! The breathtaking ocean views at Bargetto or Carmel Ridge make the wines taste even better (both are inside the Monterey Canning Company building at 700 Cannery Row). Cheers!
Photo Credit: www.yelp.com
4 – Dali17 is the first permanent West Coast exhibition of Salvador Dali. Located at the Museum of Monterey, the exhibition features over 580 works including lithographs, etchings, rare sculptures and tapestries. Monterey was the only place outside of Spain where Dali lived and painted. Totally surreal!
Photo Credit: www.viamagazine.com
5 – Old Fisherman's Wharf is a bustling quarter-mile of history and curiosities. Until 60 years ago, the wharf was a market for fishermen from Portugal, China, Japan, and Sicily. Today, the only fish for sale are stewed into the clam chowder being sampled along the whalebone (yes, WHALEBONES!) boardwalk. Afterwards, pick yourself a caramel apple at Carousel Candies. Best ever!
Photo Credit: www.californiabeaches.com
6 – Visit an underwater national park at Lovers' Point. This small protected area covers less than a square mile but is teeming with wildlife. The beach here is used by harbor seals for pupping and dense coastal kelp provides shelter for sea otters. The perfect spot for an afternoon picnic, launching a kayak or trying your hand at California-inspired beach volleyball.
Photo Credit: www.bbc.com
7 – Brake for wildlife on the 17-mile Drive Monterey. This coastline-hugging road between Pacific Grove and Pebble Beach is uber-scenic. Take it slow to spot deer, sea otters, seals, shore birds & more! When you see signs for The Lone Cypress, pull over for selfies. Into golf? The Pebble Beach Lodge should be on your bucket list!
8 – Be watched by whales (sea Lions, otters and more). Monterey Bay a.k.a., the "Whale Watching Capital of the World". Its deep canyon is used by migrating Gray and Humpback Whales and its waters attract many other marine species. Did I mention killer whales and sharks? Spring is birthing season for seals—look for (but stay clear of) moms and their new babies.
Photo Credit: www.prweb.com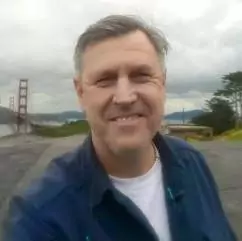 Gary Lillian is an advisor to Extranomical Tours which has led more than 10,000 guided tours in Northern California in the last 10 years. He is a graduate of Northwestern University, holds a master's degree from Kellog Graduate School of Management, and is a recognized subject matter expert in marketing and customer experience engineering.
Published on: June 21st 2017