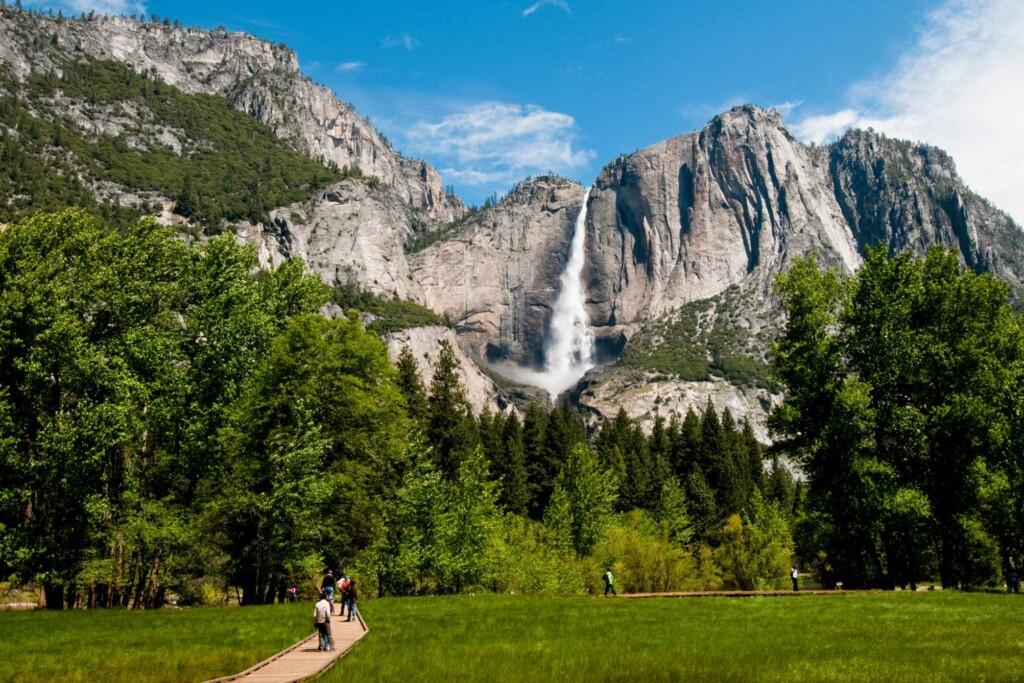 There has never been a Yosemite Valley like this before! After years of drought, the Park's snowpack is melting and making something truly spell binding. There are hundreds of ephemeral waterfalls (Big word! It just means temporary) that will be flowing for a bit longer this spring.
Yosemite Falls is so spectacular that it moved local national park ranger Scott Gediman to say, "In my 20-plus years here, I have never seen Yosemite Falls flowing at this velocity – there's just water everywhere."
The surging Merced and Tuolomne rivers are creating wonders that can't be described—you need to experience them.
What are you waiting for? Grab a seat on the Yosemite day trip from San Francisco this Memorial Day weekend.
If gushing waterfalls doesn't do it for you, use our Memorial Day weekend offer on tours to Monterey or Muir Woods. All you have to is ask!
Published on: May 19th 2017