Bud Light isn't always cutting it for many people anymore. Beer drinkers are experimenting and turning toward full-flavored beers, especially India Pale Ales, seasonal beers, and Belgians. All this interest has put a pretty frothy head on the craft beer scene. In California alone, there are 520 craft and micro-breweries competing for taste buds.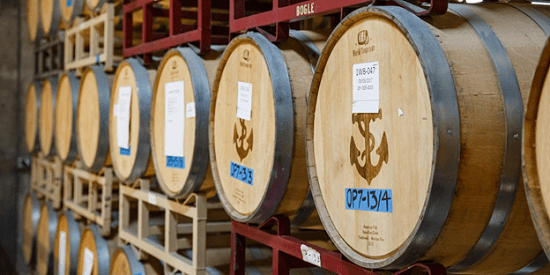 Thankfully, San Francisco is one of the cities at the vanguard of this highly innovative and welcome change to urban landscapes. If you want to venture out and do your own beer tasting tour, you first should get a few definitions in order:
Microbrewery. The principle difference between craft breweries and microbreweries is the amount of beer they are allowed to produce. As defined by the American Brewers Association, a microbrewery is limited to making 15,000 barrels of beer and must sell 75% of that product outside of the brewery.

Craft Brewery

. As several microbreweries have continued to grow into large-scale breweries, the term "craft brewery" was created to define these facilities. According to the American Brewers Association, a craft brewery is any brewhouse that produces less than 6 million barrels of beer. The definition further breaks down breweries into smaller classifications.
Brewpub. A restaurant-brewery that sells 25 percent or more of its beer on site. The beer is brewed primarily for sale in the restaurant and bar. The beer is often dispensed directly from the brewery's storage tanks. Where allowed by law, brewpubs often sell beer "to go" and/or distribute to off-site accounts.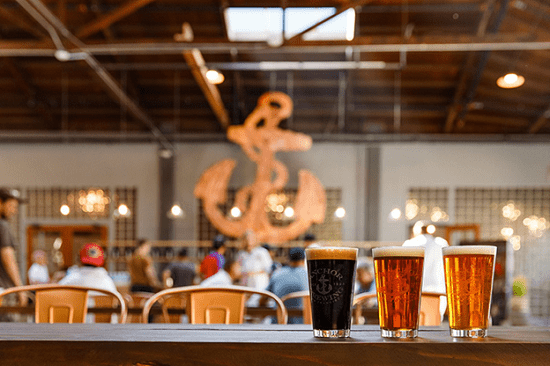 On the craft beer scene, chugging has given way to "tasting" beer. So, bone up on your terminology before your evening crawl through San Francisco best micro-brews. Every drink doesn't need to be a professional tasting event, but the initial taste should be methodical so you know exactly what it is you paid for, and can describe it to your friends!
Bouquet: The smells and aromas perceived in a beer. You can substitute "aroma" or "nose" with "bouquet."
Round: A balanced beer is one that incorporates all of the components in a manner where no single one stands out or overpowers another.
Big: A "big" beer is one with a lot of flavor or alcohol.
Chalky: The word "chalky" is used when a beer tastes powdery, dry, and/or dusty.
Finish: Flavors left in your mouth immediately after swallowing.
Head: The frothy foam on top of a beer produced by bubbles of gas like carbon dioxide.
Sessionable: A beer is referred to as "sessionable" when it has a low alcohol by volume and a smooth flavor. It's the kind of beer you can drink slowly over a period of several hours (a session) without getting drunk.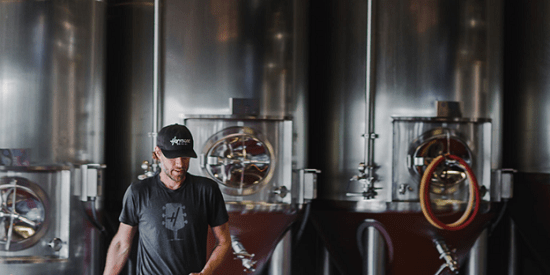 So, who are the innovators driving the craft beer scene in San Francisco? Here are our nominations but don't stop there, get out and do a little exploring on your own.
Triple Voodoo Brewery and Tap Room
Triple Voodoo features a 16-tap tasting room where you can drink fresh beer right out of the brite tanks!
Founder Greg Kitchen grew up in California and spent 15 years in the Bay Area's technology world. But his first love was home brewing. After years of giving away beer at parties, he and partner Phil Meeker decided that the time was right for Triple Voodoo Brewery.
Finding the right location for their start-up was a bigger challenge than they expected but alls well that ends well at their new digs on Third Street. "We love the vibe in Dogpatch — we call it modern industrial," explained Kitchen. "It suits us. At the beginning, our tap room needed a lot of TLC. We used mostly local artisan to finish out the space."
The production facility has a 10-barrel brew house as well as 10- and 20-barrel fermenters and is all on site for the curious to tour. "Our focus on serving beer, but the idea is to create a destination, not for us, but for beer education," Kitchen says. The beers on tap change all the time but when you visit ask if you can taste the Anxiety Pils, a German/Czech pilsner; Chardonnay Barrel Aged Inception, a Belgian golden strong; Just Because an oatmeal pale ale; or Primary Colors a triple IPA. For all the designated drivers, they've got a tap of Devil's Canyon root beer, and plan to maintain at least one non-alcoholic tap at all times.
Harmonic Brewing
This Dogpatch craft brewery pours pints of its own traditional stouts and IPAs, plus seasonal experimentals. And did we mention the 12 beers on tap? It's quality ingredients that get Eddie Gobbo, Harmonic's brew master, excited. Harmonic uses only water from the Hetch Hetchy Reservoir which stores annual snow melt from the Sierra Nevada mountains. According to Eddie, "in order to make great tasting beer, you need great tasting water."
Harmonic holds the same standard of quality for everything they use. According to Eddie and Jon, the great part of being a craft brewer and making small batch beer is they haven't had to skimp on using the ingredients they need to make the exact beer they dream up in their head.
When I drink one of my favorite beers from Harmonic, "The Jam," a kettle sour, I can really taste the difference in their fresh from the tap beer and that they are using great ingredients.
Eddie preaches that, like songs, beers have their time and place. "When people ask me what my favorite beer is, I ask: What day? What time? Where am I?" That is why, Harmonic offers a wide range of great tasting beers including a Kolsch, a nitro-stout, a red ale, a solid IPA, a sour, and various others.
The 5,000 square foot space carved out of a larger warehouse space includes a brewery visible to the public, a small tap room and seating with office space overlooking the entire operation. The site of a former nut factory, the sleek warehouse space is metal and wood with high ceilings and exposed pipes. Beer tanks framing the tasting bar and several high-top tables.
Co-founder Jon Verna: "We wanted to create a cool place for the community to hang out. For us beer isn't pretentious. It should be fun. Craft beer is nuanced and has great flavor, but it is not meant to be swirled and sniffed. Great beer is best paired with friends, a game, or a table in the sun."
When you are there, try the Admiral Feldblume Lager, Galaxadaisical Pale Ale, Kween For A Day IPA, Roast of the Town Brown Ale or Cold-Press Oatmeal Stout.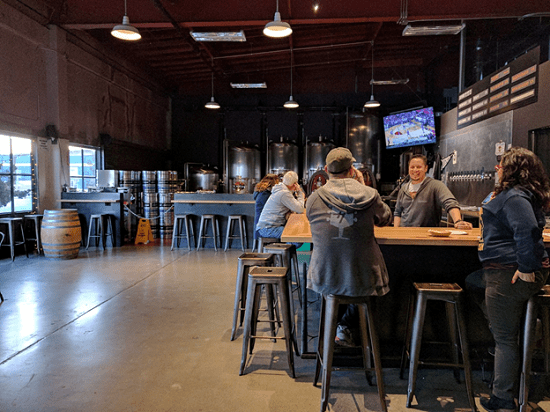 Anchor Public Taps
Anchor Public Taps, a new pilot brewery and taproom at 495 De Haro Street, is open to the public for experimental, small-batch beers. Anchor Steam founder Fritz Maytag is considered the father of microbrewing. We've held that mantle and we're going to push it forward. All our beer is produced in San Francisco here at this plant.
The Public Tap operates a 7-barrel kettle system — a drop in the bucket compared to Anchor's main, 125 barrel kettle system. Those beers will be brewed under the Potrero Project banner.
Located right across from the company's headquarters/brewing facility in the Potrero Hill neighborhood, Anchor Public Taps' space mostly strikes the right notes vibe-wise. Outside, artistic renderings of beer's basic ingredients act as de facto murals. The spacious and warm interior features long picnic tables and a bar.
Public Taps' interior reminded us of a warehouse or a building along one of the city's piers. Fermentation tanks and other brewing equipment for the taproom-exclusive brews line another wall, while other brewery standards like barrels for aging and a vintage beer can also be seen.
Food is taken care of by a rotating selection of food trucks – keep an eye out on the Anchor Public Taps social pages for details about which truck will be serving food when.
Dane Volek, brewer: "Public Taps gives us a way to embrace the experimental and innovative side of brewing that is key to who we are. From fragrant, hoppy pale ales and IPAs, to cask conditioned and barrel-aged beers, we'll be experimenting with new ingredients and processes."
This brewery's most important asset is not necessarily the beer or even its craft beer status but rather its identity as an original, a San Francisco born-and-bred company. While the "locals only" exclusivity is well long gone by now (by 1982, Anchor beers were available in at least 20 states), Anchor's long time association with its home port is a special one steeped in history and fond memories.
The Potrero Project beers feature innovative beers brewed using a variety of different ingredients and techniques like a Berliner Weisse, a sour, low ABV german beer. The tap room also features several collaborations with other breweries like Thirsty Bear and Ommegang.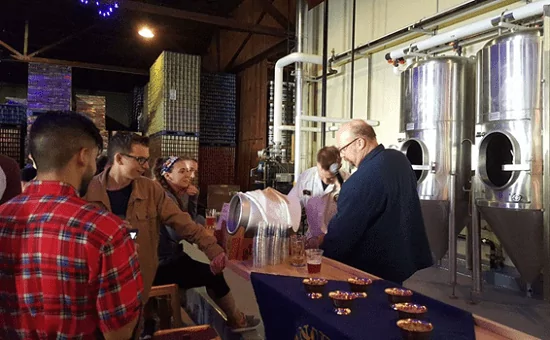 Bartlett Hall
This innovative brewer is one of a new group of urban gastropubs that capture the essence of San Francisco—both old and new. Like others in the City, brewmaster Nick Mamere's love affair with beer began with homebrewing in his garage. His fascination led to his taking a job bartending at The Brewing Network's taproom and studio location. There he was exposed to and inspired by a who's who of beer industry luminaries.
Bartlett Hall has a broad selection of beverages including its own house-brewed beer. If your body is saying its dinnertime, go ahead and hang. Their friendly and talented culinary staff have designed a seasonally-driven menu that's both approachable and forward-thinking. In the true San Francisco fashion, the beverage program runs the gamut of traditional and innovative offerings, including local craft and house-brewed beers, artisanal cocktails, and California-focused wines.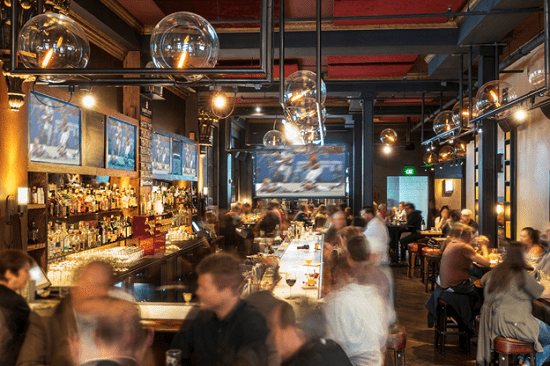 The craft brewing scene in San Francisco is changing by the day. Take a small-group tour through San Francisco that features award-winning beers served up in new-urban style.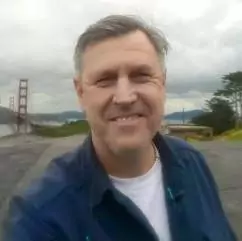 Gary Lillian is an advisor to Extranomical Tours which has led more than 10,000 guided tours in Northern California in the last 10 years. He is a graduate of Northwestern University, holds a master's degree from Kellog Graduate School of Management, and is a recognized subject matter expert in marketing and customer experience engineering.
Published on: June 26th 2018