Footprints in Monterey Bay Series
Monterey is the crown jewel of the Northern California's coast. Full disclosure: I grew up here!
To experience the magic of this place, you need to leave footprints on one of the many trails that hug the spell-binding coastline of Monterey Bay. There are many, many options for Monterey tours. Here is a favorite of mine.
Make Some History on the Monterey Bay Coastal Trail
Distance: 2.9 miles
Time: About 90 minutes (not including stops for sea otters, t-shirts or candy!)
Landmarks: Cannery Row, Monterey Bay coastline and Old Fisherman's Wharf
The Monterey Bay Coastal Trail is an easy-walking path that begins at the Monterey Bay Aquarium and meanders along a scenic patch of coast and boardwalk where John Steinbeck and Robert Louis Stevenson once walked and dreamed.
Walking not your thing? You can do this path on a bicycle, in-line skates, skateboard or even a canopied quadricycle (all easy to rent).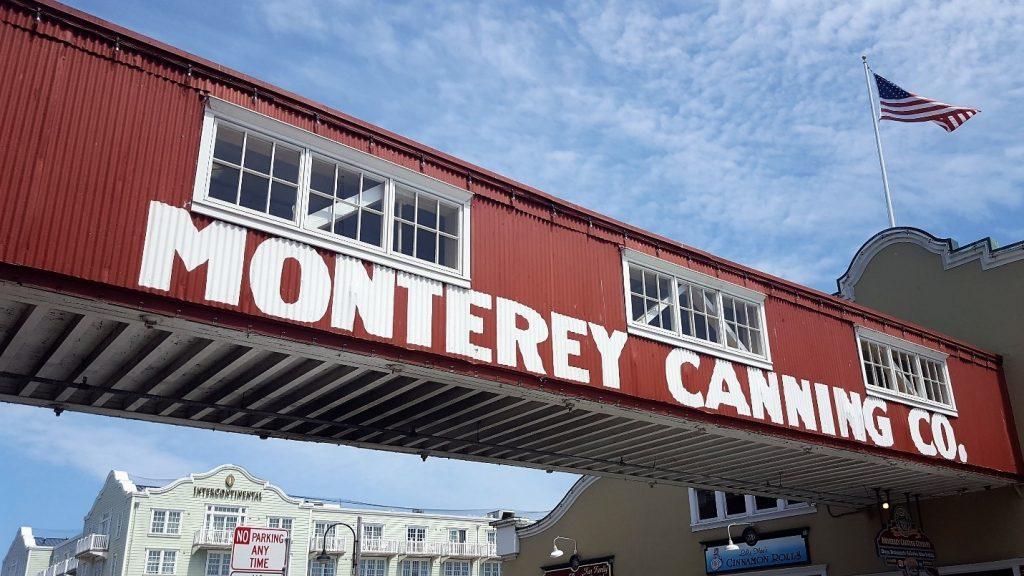 From the Aquarium, head south along the Coastal Trail where you can still glimpse places from the pages of Steinbeck's Cannery Row. As you pass, Irving Street, be on the lookout for "Doc's Lab" at 800 Cannery Row. A little further down, take a brief rest in Steinbeck Plaza!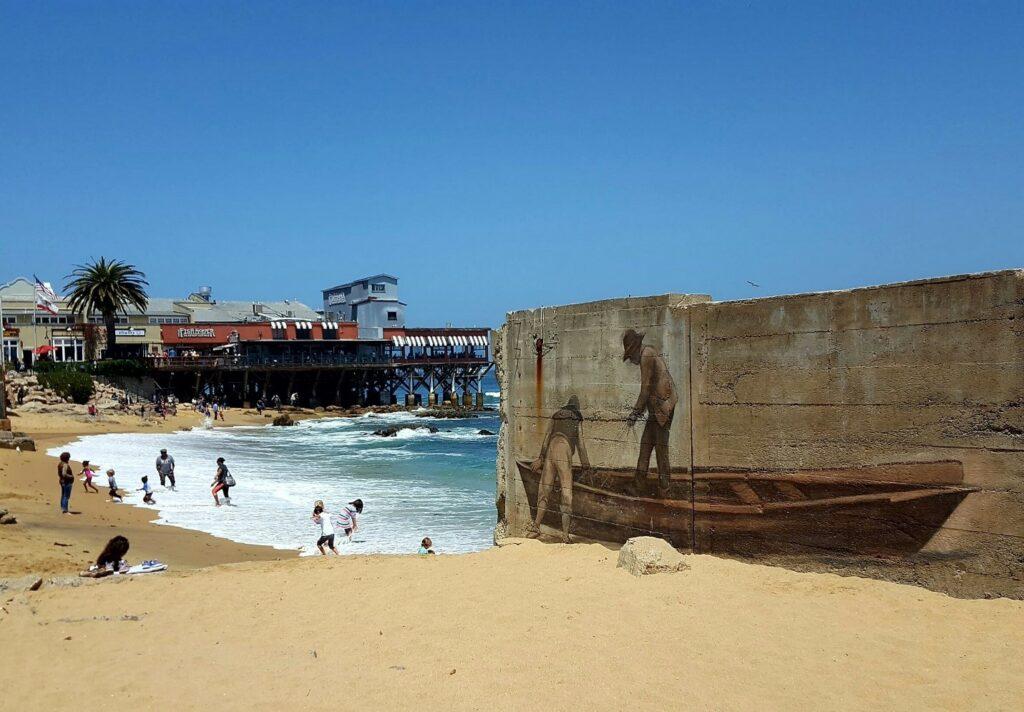 Look carefully long the breathtaking coastline to spot remnants of a bygone sardine packing industry. Today, these old building are mostly packed with luxury hotel rooms, world-class restaurants, boutiques, spas and galleries.
Looking for that perfect 1927-era picture frame to bring home? The Cannery Row Antique Mall is a historic building and home to the largest antique and collectibles mall on the Central Coast. Don't get too distracted or you'll never finish the hike on time!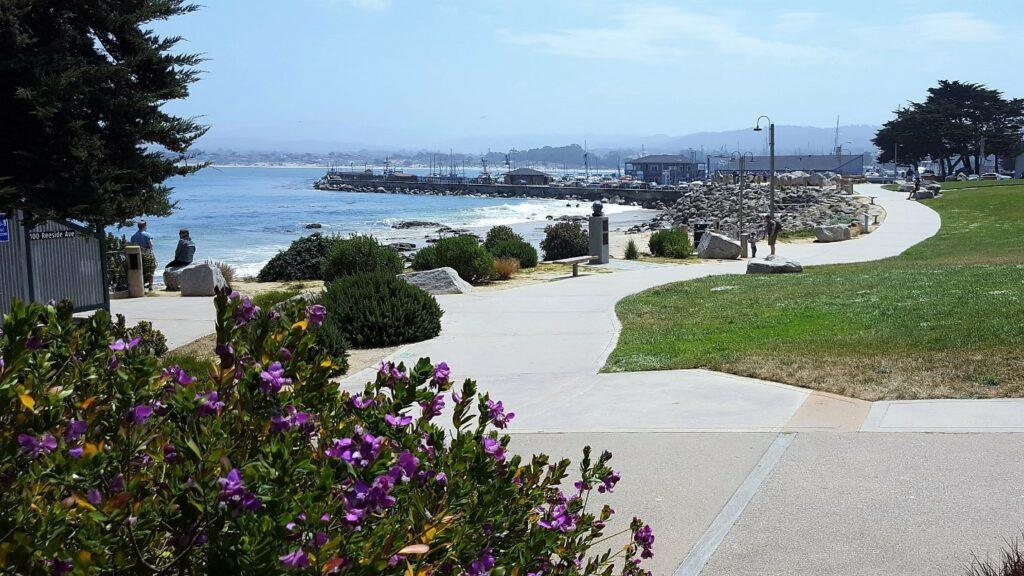 As you come to the end of Cannery Row stop for a moment and take a big gulp of this picturesque coast. It's so precious that it has been declared a marine sanctuary. It's really an underwater national park!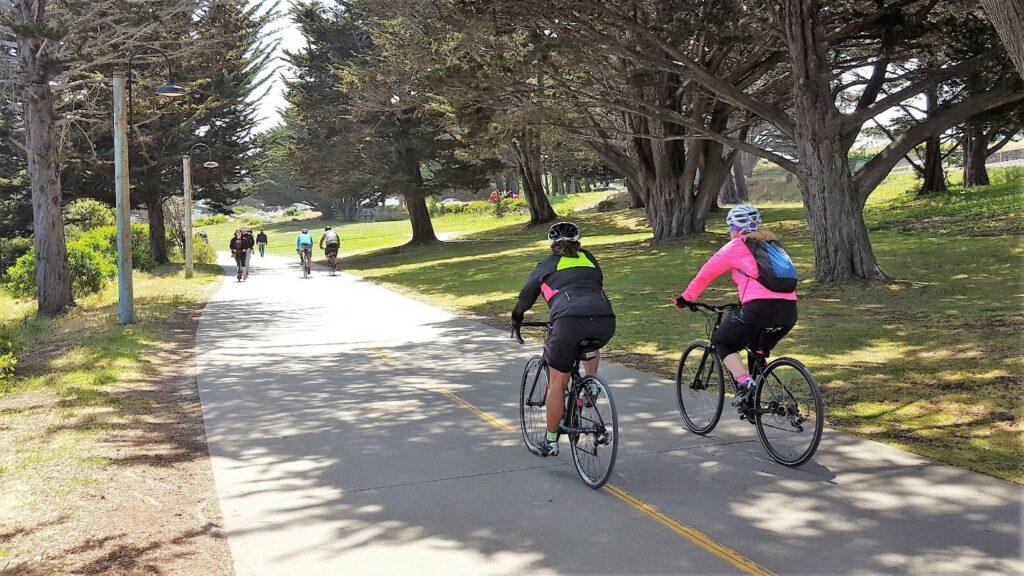 Continue south along the Monterey Bay Coastal Trail and look for a sign designating Fisherman's Shoreline Park (also called Sister City Park on Google Maps). This is the lovey trail that will take you to Old Fisherman's Wharf.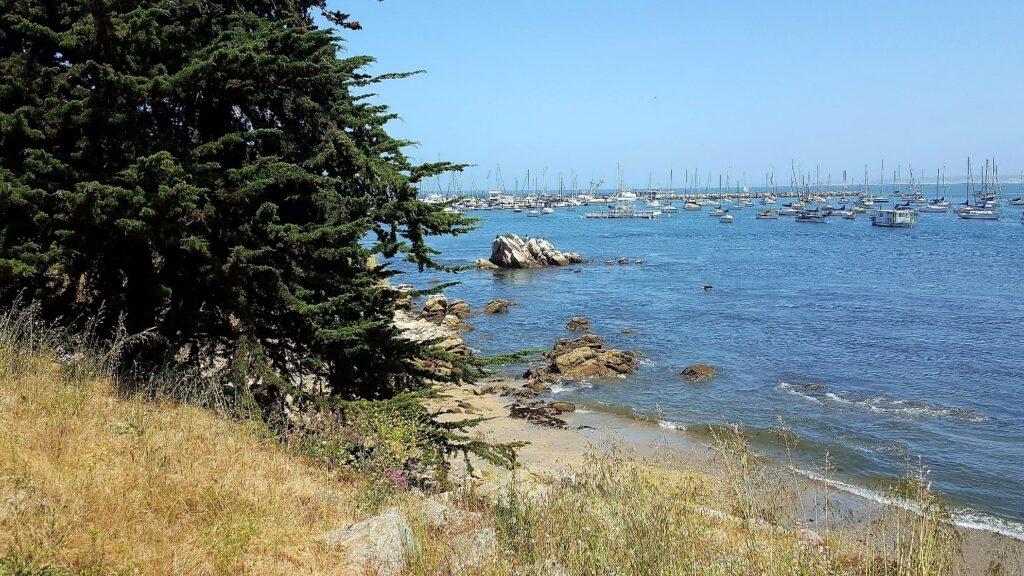 Slow down the pace a bit. See if you can spot sea lions, harbor seals or otters that like to frolic in the calm inner-harbor waters. The seals love to sunbathe!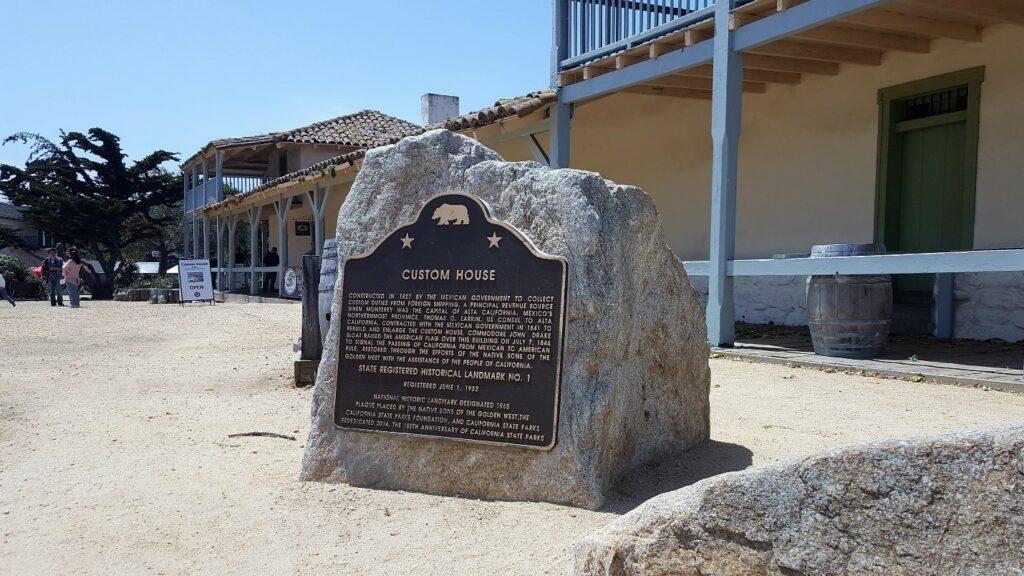 You'll soon arrive at the plaza that is the historical center of Monterey. The Custom House was the first government building in California and the location where the American flag was raised in 1846 annexing California to America.
Look down, you may be standing on the last whalebone sidewalk in the United States.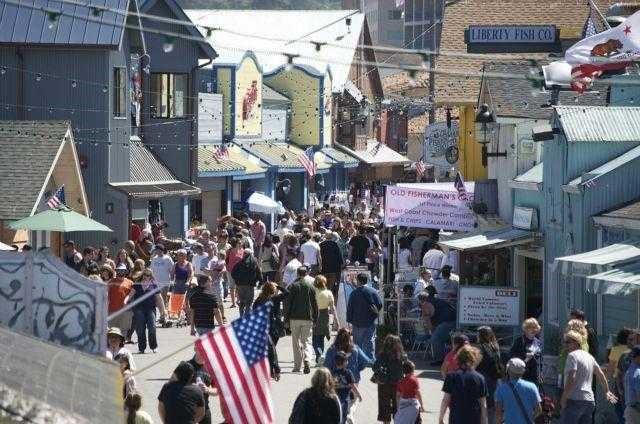 Photo Credit: www.minitime.com
Old Fisherman's Wharf is an always-bustling quarter-mile of history and curiosities. The historic wharf was used as an active wholesale fish market up until the 1960s. Today, it's a smorgasbord of shops and restaurants.
This is the place to enjoy some clam chowder. Many restaurants along the wharf offer free tastings. Try them all!
Photo Credit: Carousel Fine Candies
Have a sweet tooth? Look for Carousel Candies, a candy manufacturer that has been hand-making salt water taffy for over 47 years. I recommend the caramel apples—best I've ever had!
At the end of the pier you can arrange whale watching and deep sea fishing trips. It's also a good spot to observe the wharf's pilings, buoys, moored boats and sea life hanging out in the bay.
Now, turn around and retrace your steps back to the Monterey Bay Aquarium. I guarantee you'll see stuff you missed on the first half of your hike!
Up next in the Footprints in Monterey Bay Series is a hike along Ocean View Trail to Lover's Point!
Published on: May 22nd 2017