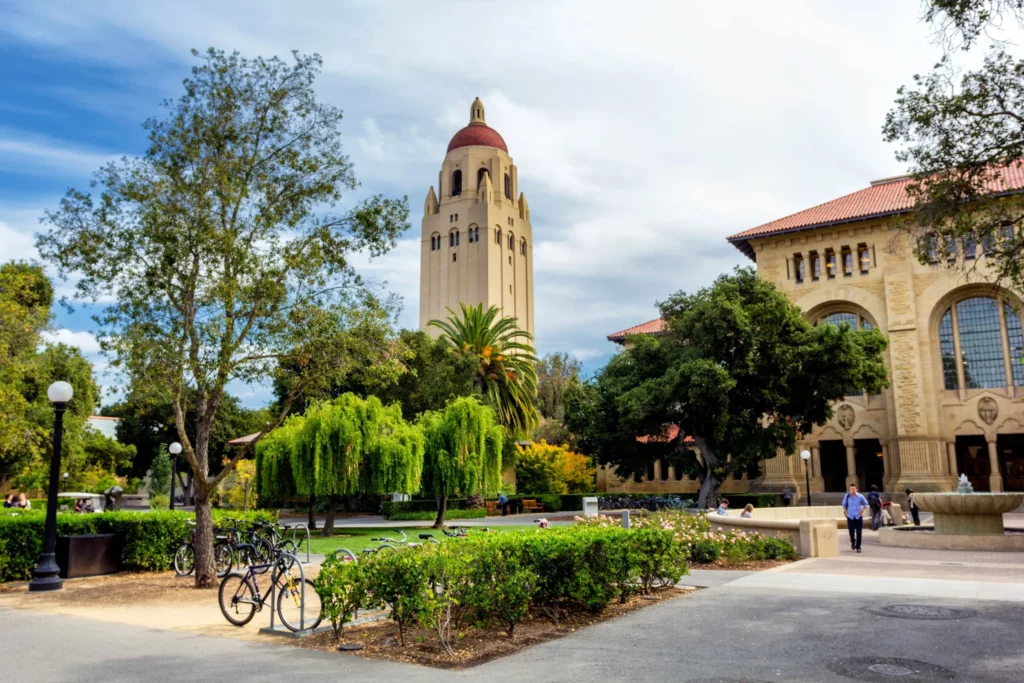 Whether you've been following the rising tech boom since the early days or had never heard of Silicon Valley until the TV series came out, most people nowadays are at least partially familiar with the term. The region itself initially was known for its large number of silicon chip manufacturers and innovators – hence the name. Today it's the hub of the American high-tech sector as well as home to many of the world's largest technology companies. We've listed some of the more visitor-friendly tech company and social media campuses in the region – and provided you with some "insider insights" to spotting the many iconic signs of Silicon Valley.
Which companies are based in Silicon Valley?
Silicon Valley is home to thousands of cutting edge technology companies and has the highest concentration of high-tech workers in any metropolitan area. As a result, an entirely comprehensive list would be extremely long to say the least.
However, we've listed some of the more famous Silicon Valley Fortune 1000 companies below, as well as their industry and reported net income as of 2018 (in USD).
Alphabet Inc. (formerly Google, Inc.), Technology conglomerate, $30.74 billion
eBay Inc., E-commerce, $2.52 billion
Electronic Arts, Inc. (EA), Video games, $1.04 billion
Facebook, Inc., Social media and networking, $22.11 billion
HP Inc., Information technology and hardware, $5.32 billion
Intel Corporation, Hardware, $21.0 billion
Netflix, Inc., Media services and production, $1.21 billion
Oracle Corporation, Database and enterprise software, $3.82 billion
Salesforce.com, Inc., CRM and Cloud software, $1.11 billion
Tesla, Inc. (formerly Tesla Motors, Inc.), Automotive and energy, $976 million
Twitter, Inc., Social media and microblogging, $1.2 billion
Many other notable companies such as Microsoft, SAP SE, Dell, Groupon, Asus, and more have a significant presence in Silicon Valley, even if they are not headquartered there.
Which companies can I see in Silicon Valley?
Due to the private nature of many companies in Silicon Valley, most people are barred from entering their offices. However, there are many popular visitors' centers that are open to the general public.
Apple – One Apple Park Way, Cupertino
The Apple Park Visitor Center not only serves as a beautiful vantage point overlooking the city of Cupertino from the Roof Terrace, but also acts as a giant, multi-story Apple Store of its own. With top of the line merchandise for purchase, an exhibition area showcasing an overview of the Apple Park, and an indoor-outdoor cafe serving customizable refreshments, there's something to see for everyone. The Apple Park Visitor Center is open 7 days a week and nearly every day of the year (certain holidays excepted).
Facebook – One Hacker Way, Menlo Park
While you can only get into the main campus and access its numerous facilities if you "know a person", the easiest (and most recognizable) place you can visit at Facebook HQ is by the Facebook Like sign, located right at the corner of Bayshore Expressway and Willow Road (which eventually joins into "One Hacker Way").
Google (Alphabet, Inc.) – 1600 Amphitheatre Parkway, Mountain View
The general public isn't allowed inside most buildings to disturb the "Googlers" at work. However, you should be able to walk around the exterior of the Googleplex without an escort, snapping photos to your heart's content. Located nearby at 1981 Landings Drive is the Google Merchandise Store, where you can buy souvenirs and apparel, or take pictures with the Android Lawn Statues outside. The Google Merchandise Store is open to the public from Monday to Friday weekly.
Salesforce – 415 Mission Street, San Francisco
Standing at roughly 1,070 feet (~326 meters) tall, the recently completed Salesforce Tower has completely transformed the San Francisco skyline – though for many the jury's still out on whether or not that is a good thing. While most of the tower itself isn't open to the general public, the "Ohana Floor" on floor 64 is made available for use by nonprofits on evenings and weekends, and the Salesforce Transit Center connected by the sky bridge is certainly worth your time to visit even if you're not taking one of the approximately 40 different buses that transport commuters from San Francisco all around the Bay Area and beyond.
Twitter – 1355 Market Street, San Francisco
Of course, Salesforce Tower doesn't have the monopoly on sky bridges in San Francisco. Twitter's Mid-Market headquarters has one as well, connecting the ninth floor of 1355 Market to the ninth floor of One 10th Street. The first floor, known as just "The Market", offers a wide selection of craft eateries and freshly-made food stands; Market Square itself has several chain locations such as Walgreens, Fitness SF, and more. The actual Twitter sign is on the corner of the building while the logo is on the front.; both are best seen from slightly further away.
Yahoo – Sunnyvale & San Francisco
Yahoo is one of the few tech companies that actually have 2 major locations in Silicon Valley. At their SoMa location, at 110 5th St, San Francisco, you'll see their regular shuttle buses coming and going between the other locations for their employees. No going inside this building, though – you'll have to suffice with a picture by the sign outside the building itself. Their main HQ is located about an hour away, in the city of Sunnyvale. While the main address is at 701 First Avenue, you'll find the giant sign at the corner of North Mathilda and 1st Avenues.
YouTube – 901 Cherry Avenue, San Bruno
Hidden in plain sight at 901 Cherry Avenue, the YouTube HQ looks like it could be any other Silicon Valley office from the outside. In fact, were it not for the constantly circling food trucks and haircut bus (yes, a bus where you can get your hair cut!) you might never know that this otherwise nondescript building was the headquarters of one of the largest companies in Silicon Valley (albeit with a rather fancy roof). Today, YouTube is part of the Alphabet, Inc. chain of corporations and operates as one of Google's subsidiaries.
Is there anywhere else in Silicon Valley that I should see?
Besides its many tech companies, Silicon Valley is home to several military bases as well as NASA Ames Research Center. Some of the must-see spots are:
HP Garage – 367 Addison Avenue, Palo Alto
See where it all began. The garage where Hewlett-Packard was founded is today heralded as the "birthplace of Silicon Valley" and even is listed on the national registry of historic places. Pictures of the outside and the sign are free of charge and, if you go on a weekend, the crowds are (usually) nowhere to be seen.
Computer Science Museum – 1401 North Shoreline Boulevard, Mountain View
The perfect balance of old and new, the Computer Science Museum showcases both early-day computers as well as the very latest and upcoming technology. The building is also home to a cafe and gift shop as well, with everything from miniature models and robotic toys to refrigerator magnets and apparel. Operating hours are Wed-Sun from 10am-5pm.
NASA Gift Shop – Moffett Boulevard, Mountain View
The NASA Gift Shop in Silicon Valley used to be the NASA Ames Visitors Center. Today, it's the only gift shop at NASA, and has regularly changing displays and a vast selection of NASA merch. Open 7 days a week except Federal holidays as well as July 5 & November 29.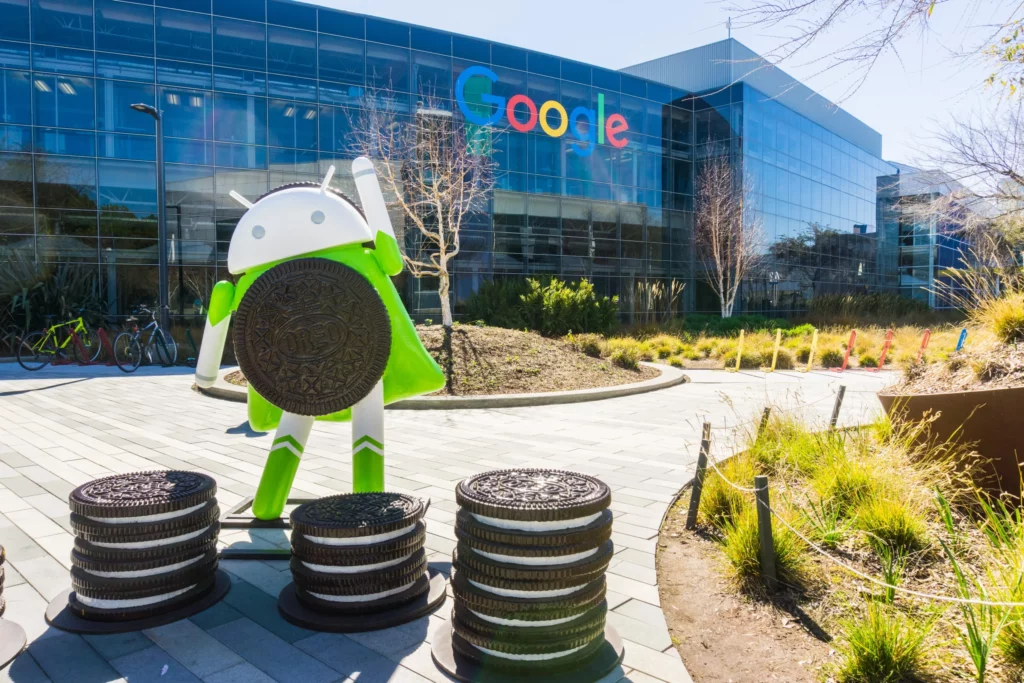 What's the best way to get around Silicon Valley?
While it's certainly the most cost effective option, you still might have a bit of walking to do once you've disembarked from your train or bus. Unless you work for the company in question, most public transportation doesn't go near most of the major campuses.
If you absolutely must brave the infamous Bay Area traffic, your best bet is to travel on a Saturday or Sunday, when most of the office workers have the days off. Commute times vary widely but as with most places, are significantly better on the weekend – though perhaps not this drastically:
Sat-Sun
Mon-Fri
Downtown San Francisco to…
…Apple Visitors Center
45-70 min
75-150 min
…HP Garage
35-60 min
40-130 min
…Stanford University
35-65 min
35-140 min
Downtown San Jose to…
…Apple Visitors Center
12-20 min
12-24 min
…HP Garage
20-30 min
24-50 min
…Stanford University
20-26 min
24-40 min
With driving times like that, it's almost better to…
Hey, if you're going to sit in seemingly endless traffic, why not make some friends and learn some information while you're on the way there? There are a few tour companies in the area, such as Extranomical Tours, that give 1-day Silicon Valley tours and even provide hotel pick up to select locations if you're staying in San Francisco. Let a tour guide do all the work and get you to the best spots while you sit back and relax. This is an especially great option for groups as your guide can get to know you and tell you all about the spots that you'll see while you're in the area.
In conclusion…
Whether you're coming to the San Francisco Bay Area for the first time, the fifth time, or you've lived here your whole life, the Sights and Signs of Silicon Valley are a must see. Don't let talk of 'closed campuses' fool you – there's more for the general public to do and see than you might think. Make plans to visit this revolutionary area the next time you have a free day in the bay!
Published on: November 24th 2019